32GB SD Card Not Working in Canon Digital Camera
"I have a 32GB SD card for my Canon digital camera, but recently it stops working normally. After inserting it to my camera, I cannot access the card because camera says that there is no valid memory card. Connecting the SD card to my computer, it shows as a RAW device under My Computer. I still cannot access the card because system says that the memory card needs to be formatted before I can use it. Can I access the corrupted SD card without formatting?"
Video - How to fix corrupted sd card
Quick fix -> how to fix sd card not working in camera
Solution #1 - Recover Data from SD Card That Stops Working If Data Matters
An SD card can stop working normally in many situations. Just like the cases mentioned above, you may receive different error messages when an SD card doesn't work. It will be a nightmare for everybody when a 32GB SD card doesn't work especially when it contains lots of important data.
However, the good thing is that you are able to restore the images with the help of iCare Data Recovery Pro that works as a free sd card recovery tool when SD card is not reading in Canon digital camera.
Steps to Recover Data from 32GB SD Card

Step1. Connect the SD card to your computer. Download and install the data recovery software. Then, you can run the software and select a recovery module.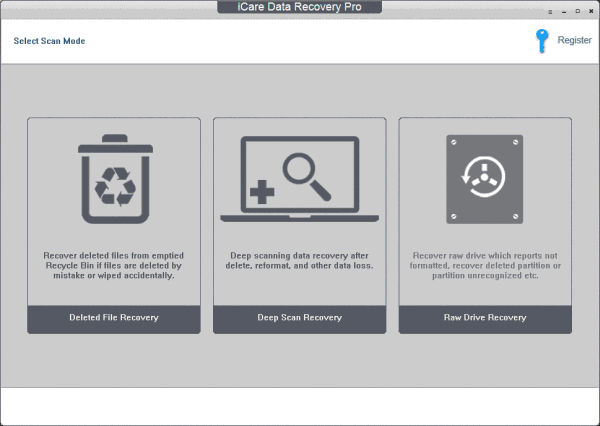 Step2. Choose the SD card and let the software scan for lost files. You just need to wait when the software is scanning.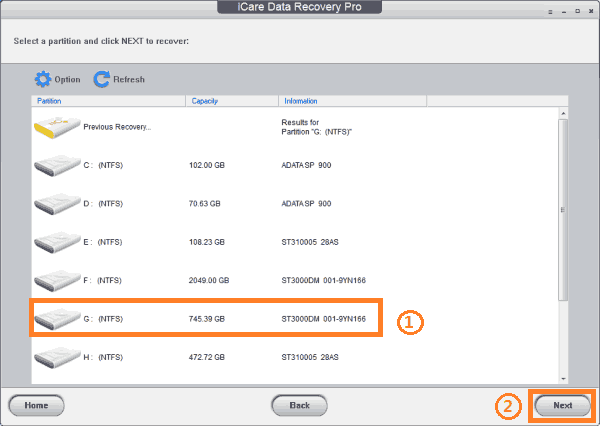 Step3. You can preview the found files after scanning. Then, you can select the files you need and recover them.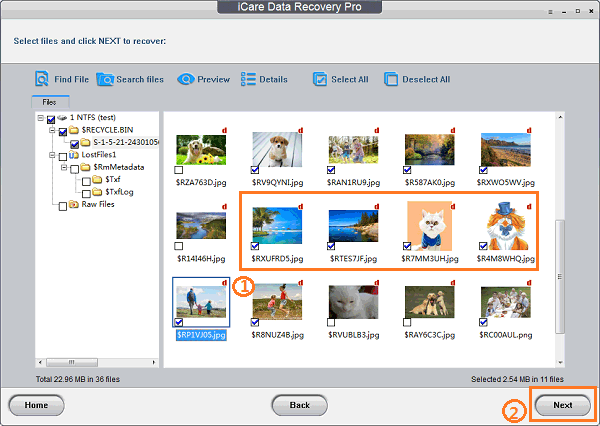 Solution #2 - Fix SD Card Not Working/Reading in Camera by Formatting
Usually formatting would make the corrupted sd card work again on Windows computer like Windows 10 or 7 when your sd card does not work on a camera. Here are several ways to get the sd card formatted in a PC.
Still did not work? Here are 7 sd card repair tools to fix damaged sd card
SD Card Cannot Be Accessed
"My 32GB SD card is unreadable on my Canon digital camera, so I plugged it to my PC to see what is wrong. After connecting it to my PC, system can recognize it as a removable disk. However, when I click the disk and access it, I received a message to say there is no disk in drive. Insert a disk, and try again. Under Disk Management, when I right click the SD card and select Open option, I still got the same error message. Is it possible to recover photos from SD card when it cannot be recognized?"
Probably, you cannot access the data on the SD card when it doesn't work in camera or other device. Instead, you may receive message like "SD card is not formatted", "No SD card inserted", "Cannot access memory card", "Please insert memory card before you can use it", etc. Sometimes, even if you can open the SD card, you cannot view files stored on the card normally. Therefore, it is very necessary to get back the inaccessible files when SD card cannot work. The data recovery software is available for data recovery from any type of SD card like mini SD, micro SD (TF card), SDHC, SDXC, etc when it is not accessible on digital camera or PC. You can rescue files from SD card after reformat by mistake when it is not accessible.
SD Card Cannot Be Formatted
SD card not formatted error is the most common message you may receive when the card cannot work normally in a digital camera. In this situation, you usually need to perform to change SD card from RAW to FAT32 in order to fix the not formatted error. Things you need to pay attention to is that you had better format the card when data has been restored successfully. Another problem you may encounter is that SD card cannot be formatted in camera or when connected to PC. Then, how to format a memory card which cannot be formatted? Under this circumstance, you had better try other methods to fix the unformatted error. For example, you can check and repair bad sectors on the card, or you can check if the card is attacked by virus and run anti-virus software to kill the possible virus.
Also read: sd card won't format solution
==>> For more detailed information to resolve SD card unable to format problem, please visit - Windows cannot complete the format>>
SD Card Cannot Be Detected
Digital camera says that no card inserted though the SD card has been inserted in it? Windows reports please insert disk in drive before you can use it though SD card is connected to the PC? SD card is not showing as removable device in "My Computer" or under "Disk Management"? As long as the card is not physically damaged, you still have a good chance to recover files from the SD card even if the card cannot be detected.
Also read: sd card not working on phone fix
---
Resource
iCare Data Recovery Pro : Files recovery from 32gb sd card which stops working in canon digital camera
Related Articles
Hot Articles
Related External Resource