External Seagate HDD USB Not Formatted - Recovering data off Seagate
Hard disk drive includes SSD (Solid State Disk), HDD, and HHD (Hybrid Hard Disk). Most people often use HDD on their computer, but more and more people begin to use SSD because it has a faster speed as well as many other advantages. While HDD brings a lot of convenience and good performance to computer users, it also brings lots of unknown risk. As you know, all data on a computer is stored on the hard disk. If you use a HDD, all data will be stored on the HDD. When an HDD stops working normally, you may run into terrible data loss problem.
Is it possible to format seagate without losing data when it asks to format it
When seagate external hdd asks you to format it while you have important data inside, your seagate hard disk may have been damaged and you won't be able to get your data without a seagate data recovery software like iCare Data Recovery. By formatting, your data would become inaccessible too. What can you do? Keep you seagate safe from any further operations. Download read-only program iCare Data Recovery to restore inside data at first.

How to Recover Data from HDD When It Requires Formatting
Step1. Free download, install and run iCare Data Recovery on your computer and go to the proper recovery module.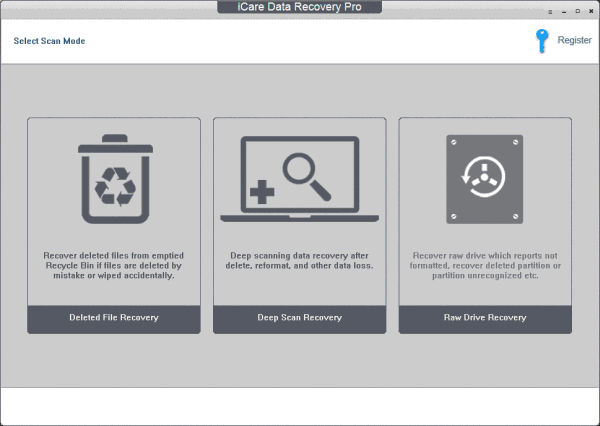 Step2. Choose the HDD partition that shown not formatted error and the software will perform a scan on the selected partition. You just need to wait before the scanning is finished.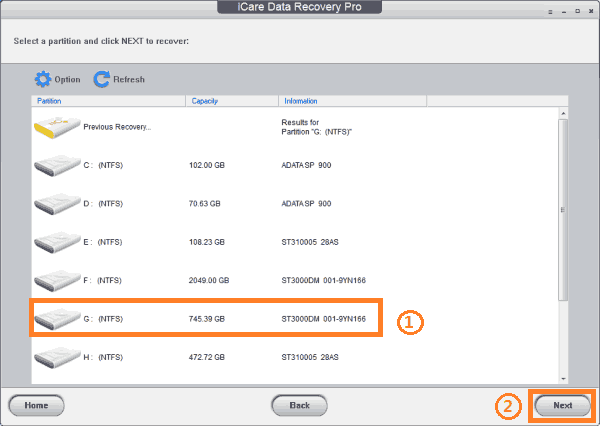 Step3. You are able to preview the found files after scanning. Then choose the files you need to recover and save them to a different storage device.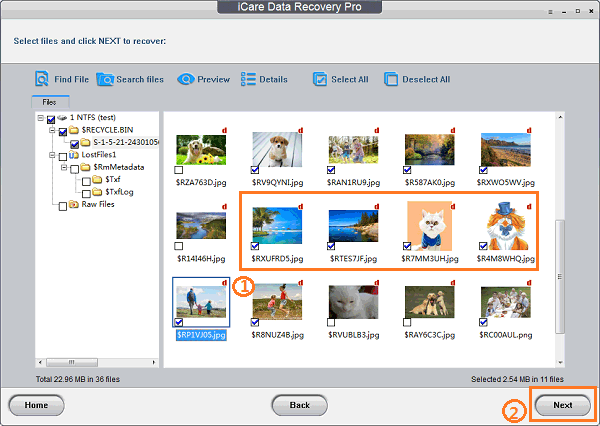 Data Recovery from HDD
Reasons for HDD data loss are various, and most HDD users might encounter not formatted error on an HDD. If an HDD shows not formatted error and asks you to format the disk drive, you can perform data recovery with professional data recovery software before formatting the HDD. You can rely on iCare Data Recovery, which is a useful and reliable data recovery software for all computer users. This data recovery software works on all kinds and brands of HDD even it cannot be accessed due to not formatted error. With iCare Data Recovery, you are able to restore any type of lost files from the HDD when Windows system asks you to format the disk.
Seagate HDD Not Formatted Error
As a computer user, you may know Seagate. As the world's largest hard disk manufacturer, Seagate hard disk is popular all over the world. Seagate HDD is also widely used by computer users from different countries. However, when a Seagate HDD shows not formatted error, you may still lose all data stored on the disk. If you don't want to lose data on the Seagate HDD in such a situation, you can use iCare Data Recovery. When you run the software, it may recognize the Seagate HDD partition as an unknown device or RAW drive. You just need to enable the software to perform a deep scan on the HDD partition that has not formatted error, and then the software will show all files lost from the disk partition.
Suggestions for Seagate HDD Recovery When Has Not Formatted Error
1. Please do not format the Seagate HDD before data recovery
Probably, you will be able to access the Seagate HDD after formatting. However, formatting will erase the HDD. Therefore, it is recommended that you do not format the HDD partition before you can restore the files you need.
2. Please do not save recovered files to original place
The reason why you can restore files from a Seagate HDD even it shows not formatted error is that the files are not erased completely. If you save the recovered files to original place, it may overwrite the lost files and make them unrecoverable.
Recover Files First from Seagate HDD External Format Error
Usually, iCare Data Recovery enables users to scan the partition where data got lost with fast speed, so you don't need to spend a lot of time in Seagate HDD data recovery by using this software. After scanning, all found files will be shown in different folders according to their types. You are allowed to preview all these files so that you are able to evaluate their quality. To be honest, iCare Data Recovery can help you recover data when disk or external cannot be formatted or it warns you disk not formatted. The read-only software won't modify any file during the scanning, it only helps you find out all lost files and shown them on the software so that you are able to preview and recover them.
If pen drive is saying not formatted error message, you can aslo run the software to get back files at first and then format the pen stick to convert RAW file system to FAT32.

Works for Windows All Editions
---
Resource
iCare Data Recovery Pro : powerful all in one rescue software for Windows All OS
Related Articles
Other Articles