Seagate Expansion Reports Not Formatted Do You Want to Format It Now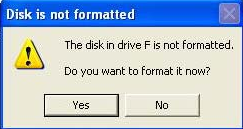 On this page, we will guide you to recover data off a Seagate Expansion external hard disk when Windows system pops up error message like "You need to format disk in drive before you can use it" or "Disk in drive is not formatted do you want to format it now".
How to access data from not readable seagate expansion external disk that has raw file system?
iCare Data Recovery for Seagate Expansion Portable Hard Disk Format Error
If you receive the similar error message on your Seagate Expansion external hard disk, a third-party recovery program is available for data recovery. iCare Data Recovery is such a specialized data recovery program for Windows users to restore files when got lost due to formatting, deleting, not formatted error, RAW drive error and so on. Therefore, you don't need to worry about data loss when your Seagate Expansion external hard disk is showing not formatted error and becomes inaccessible.

Step-by-step Guide to Recover Seagate Expansion Data when it has not formatted alter
Step1. Connect the Seagate Expansion external hard disk to your computer to see if it can be recognized. Free download, install and run iCare Data Recovery.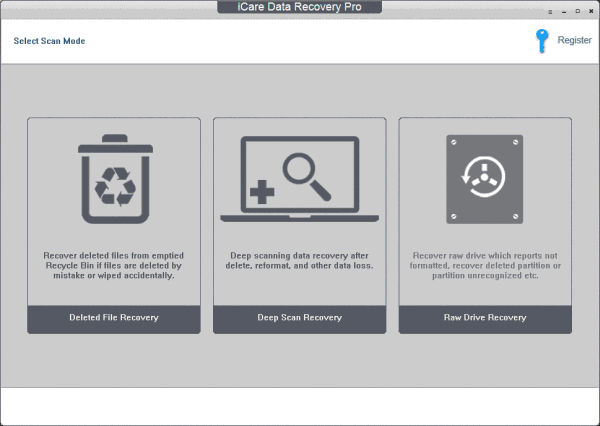 Step2. Choose the Seagate Expansion and enable the software to perform a scan.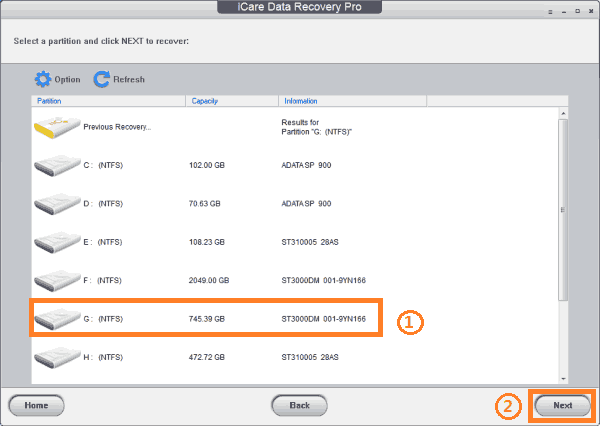 Step3. Preview the found files and choose the files you need to restore them.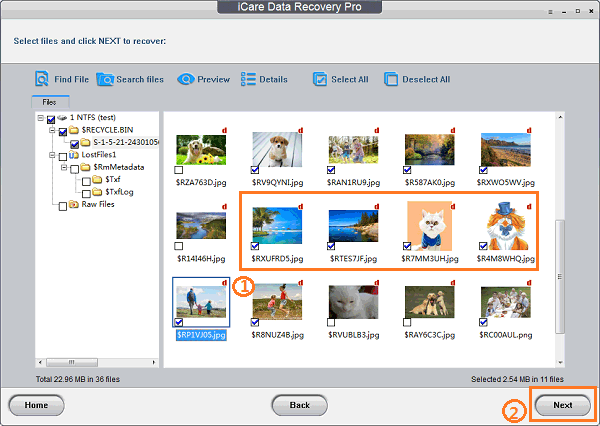 Can You Format Seagate Expansion When it Ask You to Format without losing data
When seagate portable disk asks you to format it, it is recommended that you keep the disk untouched from any further operations like formating it, never save new data to this drive before data recovery.
It is okay if you mistakenly reformatted seagate usb portable disk when it ask you to format it since iCare Data Recovery is also able to restore data from hard disk even you reformatted twice. Just keep in mind that you should never use this seagate disk again before data was rescued off the disk.
Not Formatted Error since Interruption in the Process of Data Transferring from Seagate Expansion
As you may know, external hard disk is often used to store or transfer data. Sometimes, the data transferring process may be interrupted due to some reasons. For example, you are moving files from your Seagate Expansion external disk to your computer or to a USB flash drive, but the computer shuts down all of a sudden without any warning. When you reboot the computer and try to open the Seagate Expansion, you may receive error message like disk not formatted. The data transferring or writing process may also get interrupted due to other reasons like power outage, improper connectivity, system crash, etc. Whatever, iCare Data Recovery is helpful with data recovery when it got lost due to reasons mentioned above.
Seagate Expansion Got Corrupted due to Improper Operation that brings not formatted alter
Improper operation on Seagate Expansion external hard disk includes:
Unplug Seagate Expansion external hard disk improperly.
Plug out Seagate Expansion external hard disk from your computer when transferring or writing data to the external disk.
Any improper operation on Seagate Expansion may lead the external hard disk to be corrupted or even damaged. Therefore, you had better handle your Seagate Expansion properly in order to avoid unexpected data loss due to external disk corruption.
Seagate Expansion Is Attacked by Virus
Virus or malware can corrupt the Seagate Expansion external hard disk and change its file system to RAW. In this situation, Windows will pop up disk not formatted error message when you click the Seagate Expansion. If Seagate Expansion is infected with virus or malware, formatting is not helpful with deleting virus. You need to rely on anti-virus software to remove and delete all viruses and malware completely. In order to avoid data loss due to virus infection, it is recommended you not to connect your Seagate Expansion external hard disk to public computer or computer that has been attacked by virus.
Bad Sectors on Seagate Expansion
A Seagate Expansion external hard disk may have bad sectors if it has been used for a long time, or if you often remove the external disk improperly. When a Seagate Expansion has bad sectors, you might get disk not formatted error message because Windows would like to format the external hard disk to check and repair the bad sectors. You are able to check and repair bad sectors on a Seagate Expansion external hard disk by full formatting, but you will erase the external hard disk after formatting. In order to get you rid of unexpected data loss, it is highly recommended you to recover data from Seagate USB hard drive and then format the disk. You can also check bad sector by using CHKDSK.
==>> Please go to this page - CHKDSK not available for raw drives problem>>
The disk drive not formatted error on also occur on pen drive. If you are unable to access data because pen drive needs formatting and shows 0 byte, you can download this software to get back files.

Works for Windows All Editions
---
Resource
iCare Data Recovery Pro : powerful all in one rescue software for Windows All OS
Related Articles
Other Articles