Recovering Data Seagate Expansion Portable Drive
Many people prefer to use Seagate Expansion to save or backup data due to its good reputation, but it is still a nightmare for millions of Seagate Expansion users when data got lost due to this and that kind of reasons. And they need to recover data off seagate. Is there anything you can do to get back lost files from a Seagate Expansion? This page will guide you to restore all lost files from a Seagate Expansion after formatting, deleting, not formatted error, RAW file system, bad sectors and more.
Seagate Expansion Not Recognized Formatted Deleted Data or other errors
For Seagate Expansion data loss due to deleting, formatting, not formatted error or other reasons, a data recovery program is needed to restore the lost files. It is waste of time if you still believe that you are able to recover the lost files without a third-party recovery tool. iCare Data Recovery is a popular data recovery tool for all Windows users to recover data when it got lost due to whatever reasons. No matter what kind of files got lost from the Seagate Expansion, you are able to recover them with iCare Data Recovery since this software supports all formats of files including photos, videos, music, emails, documents, etc.

Steps to Recover Data from Seagate Expansion
Free download the software and follow the tutorial below for Seagate external hard drive deleted file recovery, format recovery, RAW drive recovery, etc.
Step1. Free download and install iCare Data Recovery on PC. Start it and select a recovery option.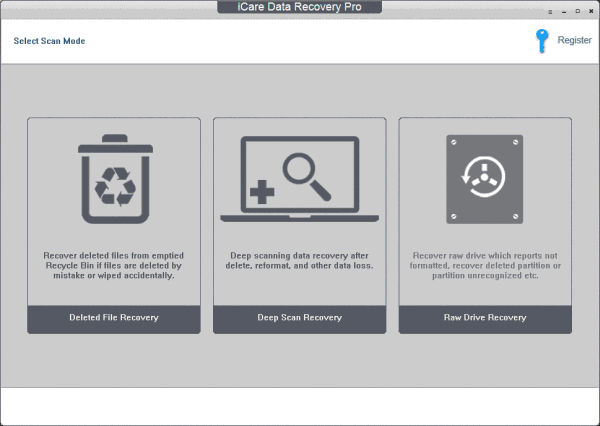 Step2. Choose the Seagate Expansion, and then the software will begin to scan the selected device. You need to wait during the scanning.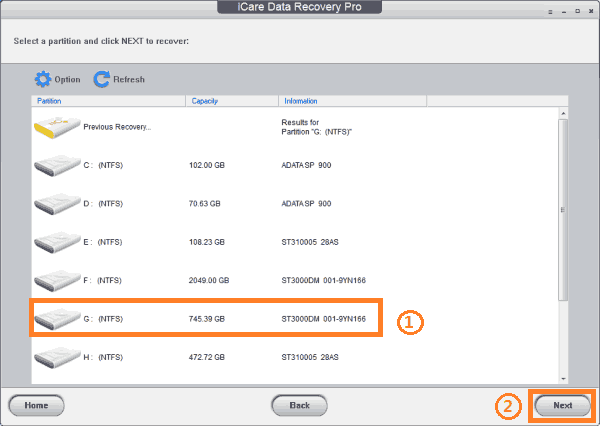 Step3. When the scanning is finished, you can preview the found files. Then choose the files you need to recover them.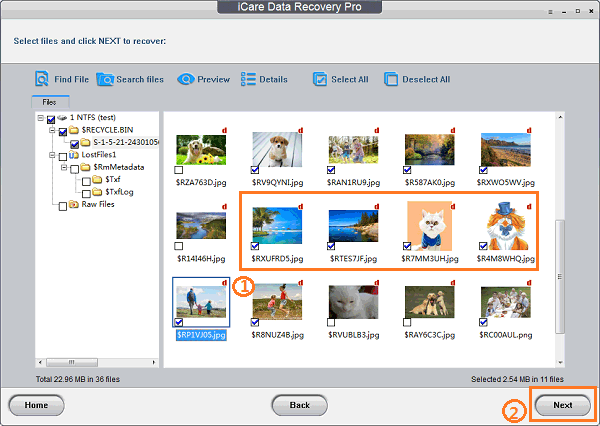 Pay attention:
Please save the recovered files to any other partition instead of the Seagate Expansion where data got lost.
Solutions for Seagate Expansion Data Loss in Different Situations
As you know, data can be lost from a Seagate Expansion in different situations. If files got lost from your Seagate Expansion due to human mistake like formatting, reformatting and deleting, you should remember not to write new data to the Seagate Expansion before recovering lost files with help of iCare Data Recovery. Once the files have been overwritten, you may be unable to recover all the lost files. Even worse, you may lose all files on the Seagate Expansion. If files got lost due to Seagate Expansion not formatted error, RAW file system error, bad sectors, etc, you had better not to format the Seagate Expansion before data recovery.
PS:
No matter Seagate Expansion data is lot due to human error or disk error, you should protect the Seagate Expansion from being physically damaged before restoring data. You may lose the chance to recover any data if the Seagate Expansion is physically damaged.
Seagate Expansion Cannot Be Recognized by PC
A terrible situation for Seagate Expansion data loss is that the Seagate Expansion is not recognized by PC. When you connect it to your computer or laptop, the Seagate Expansion may not show up in "My Computer". Under "Disk Management", you may find the Seagate Expansion is shown as an unknown device or RAW drive. Even worse, the Seagate Expansion is unable to be detected in "Disk Management". In this situation, do you believe that you still have chance to recover files stored on the Seagate Expansion?
Well, even your Seagate Expansion cannot be recognized, you can also recover data stored on the disk by using iCare Data Recovery. This software is able to recognize any storage device that has not formatted error or when it shows RAW file system. Even the device cannot be recognized by PC, iCare Data Recovery can recognize the device normally and perform a deep scan on the device to search for the lost files.

Works for Windows All Editions
---
Resource
iCare Data Recovery Pro : powerful all in one rescue software for Windows All OS
Related Articles
Other Articles