Seagate HDD External Disk suddenly requires formatting, read as RAW
HDD enables users to read and write data much faster than a hard disk drive, and it also enables users to save data more securely. However, it doesn't mean that no data loss will occur on HDD. One of the most common causes for HDD data loss is RAW file system because some types of HDD have a limited number of times that they can be written to. If Windows reports file system is RAW on a hard drive, you will be unable to read data from the HDD or write data to it.
RAW Seagate HDD Data Recovery with Professional Data Recovery Software
Professional data recovery software is needed if you don't want to lose data when an HDD has RAW file system. iCare Data Recovery allows you to deep scan a RAW HDD so as to search for all files on the HDD. By using iCare Data Recovery, you can recover different kinds of files in batch. This software works effectively and efficiently to help you retrieve files from all brands of HDD including Seagate. This software is 100% reliable and secure because it has no bounded software or spyware when you install it on your computer. With iCare Data Recovery, you are able to recover all lost files from a RAW HDD with about three steps.

3 Steps to Restore RAW Seagate HDD Data
Free download the software and follow this guide for Seagate external HDD data recovery:
Step1. Free download, install and run iCare Data Recovery on your computer.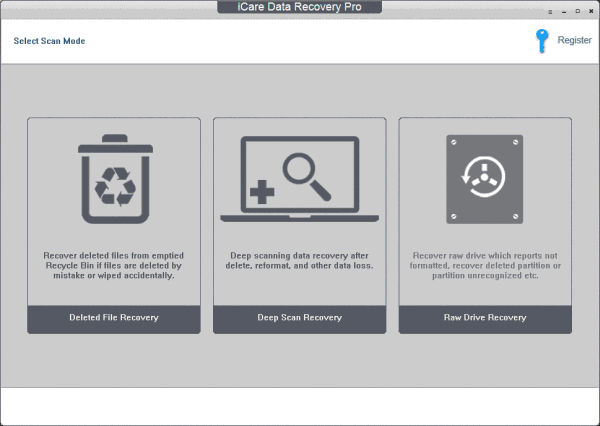 Step2. Choose the Seagate HDD and enables the software to perform a deep scan on the selected device. You can wait patiently in the scanning process.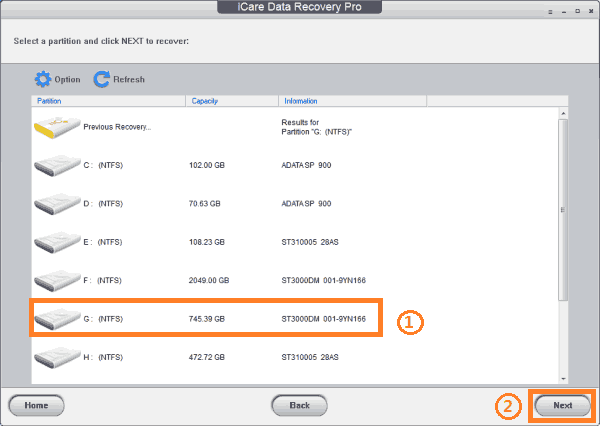 Step3. When the scanning is completed, you are able to preview all found files. Then you may choose the files you need and save them to a different device rather the original place.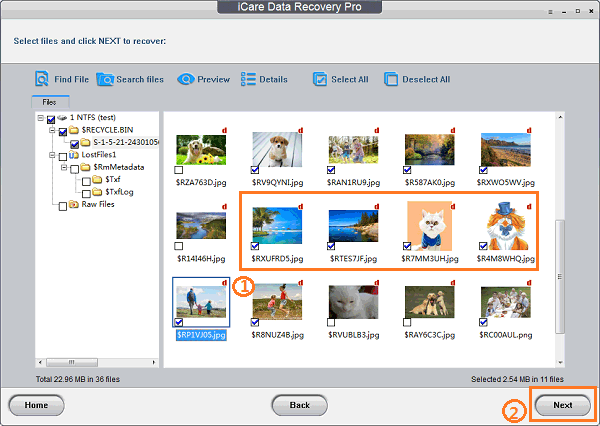 Notices on Seagate HDD RAW Recovery
If you are required to format the HDD when it shows RAW file system, you had better not to format it before getting back the lost files.
Formatting may be able to help you fix the RAW file system problem on Seagate HDD, but you can never believe that files will be restored after convert RAW file system to NTFS or you can also change RAW to FAT32.
If you have mistakenly formatted the RAW Seagate HDD to NTFS or FAT32, you should not write new data to the Seagate HDD.
You should remember not to save recovered files to the original Seagate HDD where data got lost.
Backup important data on Seagate HDD to avoid unnecessary data loss.
RAW File System on Seagate HDD due to Power Surge
A power surge on a large scale might break down your computer and corrupt the device connected to the computer, which could lead the computer to turn off without any warning. When you reboot the computer, you may find that the Seagate HDD is unable to be accessed and shows RAW file system. In this situation, iCare Data Recovery is also useful to recover the files stored on the Seagate HDD as long as it is not physically damaged.
The File or Directory Is Corrupted and Unreadable on Seagate HDD
Sometimes, you may get the similar message like "the file or directory is corrupted and unreadable" on your Seagate HDD. When getting such kind of message, the file system of the Seagate HDD may be changed to RAW. Usually, the reasons why Windows system tells you this error message is that the Seagate HDD has some problems such as the HDD is corrupted, the HDD is infected with virus or the HDD has bad sectors. Since the causes for such kind of error are different, you may need to rely on different solution to fix the error. However, for whatever reason, files are able to be restored with iCare Data Recovery.
Windows Was Unable to Format RAW Seagate Drive
Windows failed to format Seagate drive when you want to format it from RAW to NTFS? You can refer to this page - Windows reports it was unable to complete the format
CHKDSK error message - The Type of the Filesystem is RAW
When Seagate internal or external hard drive turns to RAW, some people would like to run CHKDSK for error fix. However, most of time, CHKDSK would report it is not available for RAW drives and it will ask you to format the RAW drive.
==>> If you face the similar problem, please visit this page - CHKDSK is not available for RAW drive fix>>
Download RAW Disk Data Recovery Software
Download iCare Data Recovery now to restore raw hdd that contains lots of vital information. Scan lost files for free.

Works for Windows All Editions
---
Resource
iCare Data Recovery Pro : File recovery program to retrieve any file from seagate disk drive that has raw error.
Related Articles
Hot Articles