Mistakenly Reformatted Seagate External - how to unformat seagate
A common mistake that most Seagate external hard disk users have encountered is: reformat the external disk by mistake. In fact, whether it is a Seagate external hard disk or other brands of external disk, reformatting will erase all files on the external. An external hard disk can often contain a large amount of data, so lots of people cannot afford the data loss at most time. If you have also run into such kind of problem or you are right looking for a solution for the similar problem, you may get some clue from this article.
Files Are Recoverable after Reformatting Seagate External Disk Mistakenly
It is true that files are recoverable from a reformatted Seagate external hard disk, but you need to rely on a third-party data recovery tool because Windows operating system still doesn't have any built-in data recovery tool. Now, iCare Data Recovery is highly recommended to everybody who wants to unformat external hard disk to restore any kind of lost data. As a popular data recovery program for many users, iCare Data Recovery can restore formatted external hard disk or when the external hard disk is unable to be formatted by Windows.
How to Recover Reformatted Seagate External Hard Disk

Step1. Free download iCare Data Recovery. Connect the disk to the computer.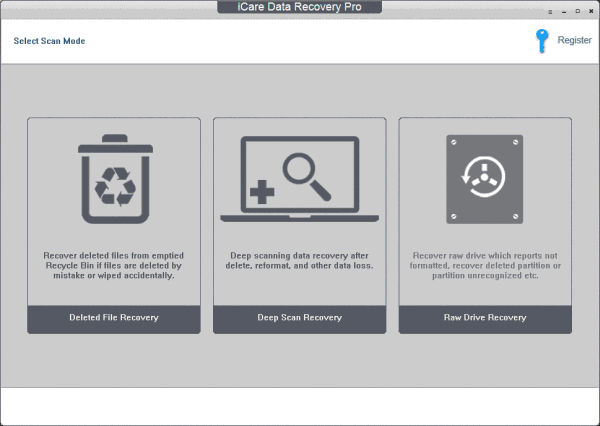 Step2. Choose the disk and wait it to be scanned.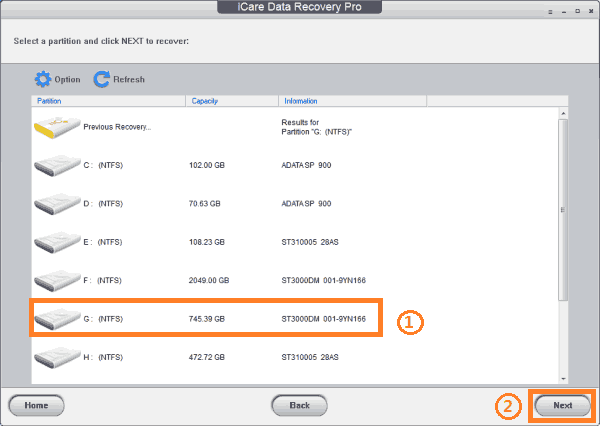 Step3. After scanning, the software will show all found files in different folders. Then preview the files and restore them.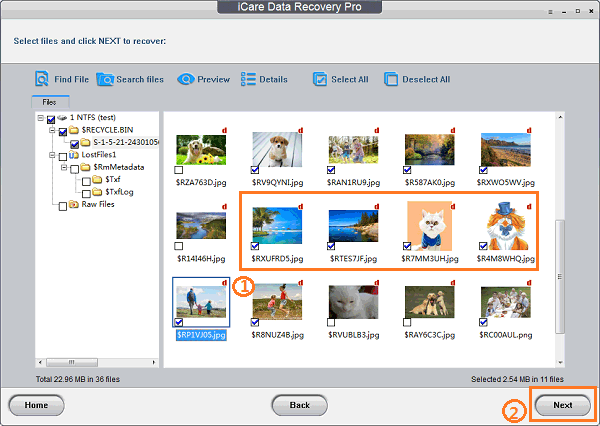 Stop Putting Anything on the Formatted Seagate External Hard Disk
When an external hard disk is reformatted by Windows, it will become empty. At this time, you are strongly recommended not to write any data to the external hard disk. Some people may doubt: I have written some files to a formatted Seagate external hard disk, but finally I still recovered all lost files with Seagate portable hard drive recovery software. Therefore, why cannot I write new data to a formatted external hard disk? If you also have such a doubt, below is the answer:
When you format an disk, system doesn't erase the disk completely. As a matter of fact, all files are still stored on the disk but they become invisible. If you write a new data to disk after formatting, the new file will occupy some space on the external hard disk. If the new added file is right stored on the space where was used to store lost file, the original file will be overwritten and become unrecoverable. On the contrary, if the new added file is stored to other space on which there was no data before formatting, the original files will not be overwritten and they are all recoverable.
Above all, you are strongly recommended not to write any new data to the formatted disk in order to protect the original lost files from being overwritten.
Protect Your Seagate External from Being Physically Damaged
If you want to restore data from a reformatted Seagate external hard disk, you need to connect the external disk to a computer or laptop. Imagining if an external hard disk has been damaged into several pieces, how can you make it recognizable? Therefore, it is quite important to protect the Seagate external hard disk from being physically damaged.
PS: After reformatting your Seagate external hard disk, if it becomes unrecognized by computer due to some reasons like virus infect, bad sectors, etc, iCare Data Recovery can also detect the external disk to help with data recovery.

Related Articles
Other Articles