Data Recovery after Format Seagate Internal External HDD USB
You may have a Seagate hard disk on your laptop, but do you know how to recover data if you mistakenly format the external usb on your laptop? This article will tell you the method to recover data after formatting a Seagate internal external hard disk. It doesn't matter you format the Seagate by mistake or due to other reasons, the lost files can be restored with a third-party data recovery program.
Seagate External Recovery after Formatting
Formatting is a process to make the Seagate external hard disk empty by erasing everything on the  external. If you want to get back the lost files due to formatting, iCare Data Recovery is able to help you unformat the Seagate external by scanning every sector on the external. With iCare Data Recovery, you can recover all types of lost files such as videos, music, documents, pictures, emails and more. This data recovery software enables you to recover Seagate external files after quick formatting or full formatting. It also enables you to recover lost data when Seagate usb is formatted due to disk error.
How to Recover Formatted Seagate Disk External

Step1. Free download and install iCare Data Recovery. Launch the software after installing and begin to perform data recovery on Seagate  external.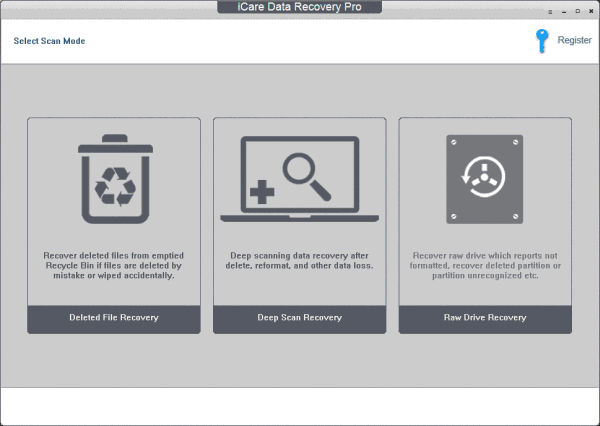 Step2. Choose the Seagate and the software will scan the selected device for lost files.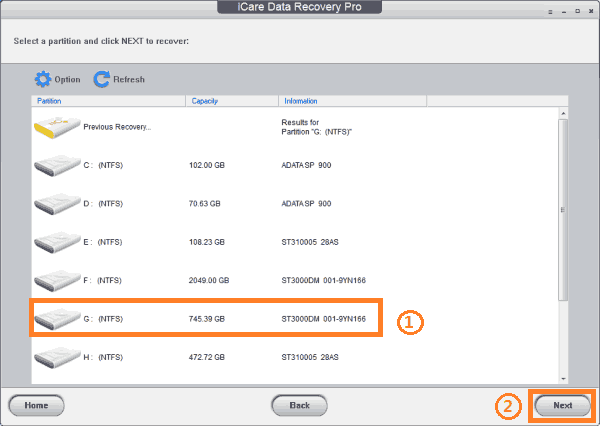 Step3. After scanning, you are able to preview all found files. Then you can choose those files and recover them.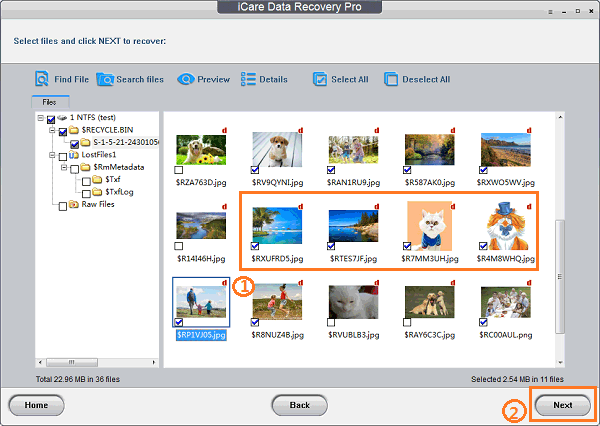 iCare Data Recovery is going to help recover quick formatted partition, completed formatted drive when you format Seagate internal / removable hdd due to any reason.


Pay Attention: Please Don't Overwrite Seagate External after Formatting
Overwriting means that new data or information replaces old information or data. If you want to perform Seagate external hard drive recovery after formatting, the most important thing is to avoid overwriting the lost files. Usually, you may overwrite the lost files in two situations. First of all, if you write new data to the formatted Seagate usb, it may overwrite the lost files. Therefore, you had better not write any data to the Seagate after formatting. In addition, lost files may be overwritten if you restore and save the recovered files to original device. Therefore, you cannot restore the found files to Seagate hard disk drive, instead, you may save those files to any other storage device.
Cannot Access Seagate External due to Not Formatted Error
Not formatted error is an error message that can occur on almost all storage devices including  external. Do you think that not formatted error problem can be easily resolved by formatting or  external? Well, formatting is only a possible way that can help you fix the not formatted error on your Seagate  external, but the only method to restore files from a Seagate  is to rely on data recovery software. Even if you want to format the  external, you should wait until all files are restored successfully.
By the way, formatting is not always the most useful way to repair not formatted error. If the reason why your Seagate  external shows not formatted error is that the  is infected with virus, you may need to kill and delete all viruses on the Seagate  external first of all because formatting cannot delete some persistent virus. If the  external still contains virus, it may cause further data loss or even make the files corrupted.
If pen drive is inaccessible because Windows failed to format it when pen drive says needs to be formatted, you can also use the method above to restore data and fix the error.
About SSD Seagate
SSD technology is different from hard disk drive technology, so it has different features. It often has much faster speed and it is often low-power consumption. Besides, an SSD almost doesn't have noise because it has no moving parts inside. An SSD is able to tolerate high temperatures, so no special cooling is required by using ssd. However, ssd also has its disadvantages. Nowadays, ssd is still more expensive than a hard disk drive, but its capacity is almost the same with the capacity of a hard disk drive.

Works for Windows All Editions
---
Resource
iCare Data Recovery Pro : powerful all in one rescue software for Windows All OS
Related Articles
Other Articles