Windows won't recognize Seagate External USB Hard drive
Seagate internal hard drive refers to the Seagate hard drive installed on your PC, which is shown as local disk. However sometimes, you may find that the Seagate usb hard drive is no longer shown as local disk on your computer, but it cannot be recognized by PC. Is the Seagate hard drive corrupted? Are you wondering if you can get back files stored on the Seagate hard drive? What can you do when PC is unable to recognize Seagate hard drive?
Recover Data from Seagate Internal Hard Drive when laptop desktop won't detect it
When PC cannot recognize the Seagate hard drive, you need to rely on data recovery software to scan the device to find out the files. Now, you can use iCare Data Recovery to perform a data recovery on Seagate hard drive. iCare Data Recovery is a specialized data recovery tool, which is able to work on all brands of hard disk drives when files got lost due to partition deleting, reformat by mistake, disk error like disk not formatted, etc. Even Seagate hard drive cannot be recognized by PC, iCare Data Recovery can perform a deep scan on the device to search for files stored on the hard drive.

How to Perform Data Recovery When PC Cannot Recognize Seagate Hard Drive
Step1. Free download and install iCare Data Recovery on your PC. Launch the software and begin to perform data recovery.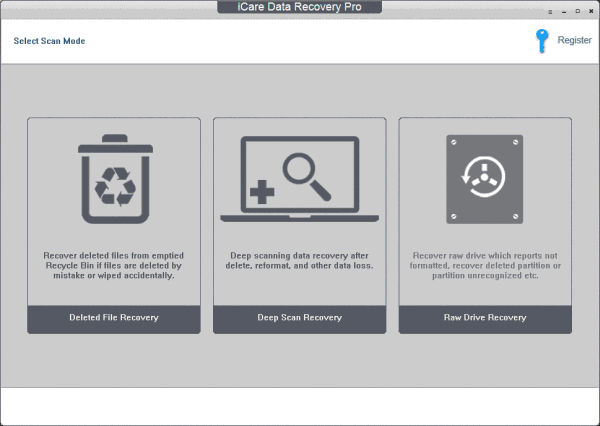 Step2. Choose the device and enable the software to scan for lost files. You need to wait patiently during the scanning.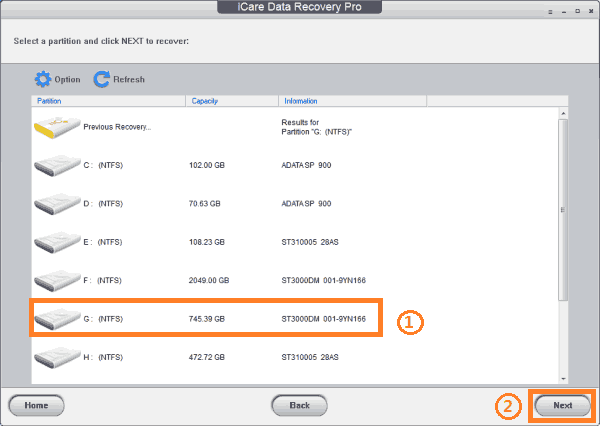 Step3. After scanning, you can preview the found files at first. Then, you can choose the files you need and recover them. Please remember not to save the recovered files to original place.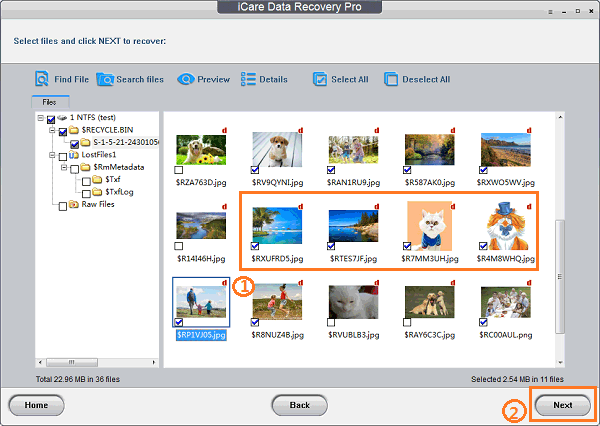 Windows 8 7 Vista XP cannot recognize seagate external USB HDD
When your computer system Windows fails to detect the usb external hard disk like seagate, there are two possible reasons. One, the usb port is damaged, then you may try another port or another pc's usb port to see whether another port or pc can recognize the external seagate HDD. Two, the seagate usb disk has been affected or damaged. Then you need a data recovery program to restore data off the not detected seagate USB disk.
Seagate Hard Drive Cannot Be Recognized in "My Computer"
When booting your computer, you find that there is no local disk in "My Computer". Then, you may feel quite confused about what happened to the hard drive. In this situation, you can open "Disk Management" to see if the Seagate hard drive can be recognized there. If the hard drive is shown as local disk in "Disk Management", you can try to open the disk to see if there is important data on the disk. On the contrary, if the hard drive cannot be recognized in "Disk Management", you need to stop to run data recovery software to perform data recovery.
Pay attention:
If the Seagate hard drive is shown as unknown device in "Disk Management", please do not reformat or repartition the hard drive before you can retrieve all important files stored on the disk.
Why iCare Data Recovery
1. It is easy to handle by using iCare Data Recovery
When Seagate internal hard drive is not recognized by PC and you are unable to access the disk, you must want to look for an easiest way to solve the problem. iCare Data Recovery provides the easiest way to restore files from Seagate external hard drive / internal hard drive even if you don't know the reason why it cannot be recognized by computer.
2. iCare Data Recovery enables you to recover data effectively and efficiently
Although iCare Data Recovery will perform a deep scan to search for all lost files, it is able to complete the scanning and help you get back the lost files efficiently. This software enables you to recover lost files with original quality.
3. iCare Data Recovery has a good compatibility
As a professional data recovery tool, iCare Data Recovery is compatible with almost all Windows OS such as Windows XP, Windows 7/8, etc. In addition, iCare Data Recovery can work on all types of hard drive including Seagate, Samsung, Maxtor, Western Digital and more.
Download iCare Data Recovery to Recover Files at First

Works for Windows All Editions
---
Resource
iCare Data Recovery Pro : powerful all in one rescue software for Windows All OS
Related Articles
Other Articles