How to fix SD/Micro SD Memory Card not formatted error for free
Last updated on 15/11/2018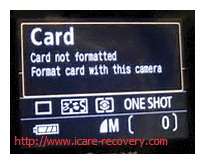 Why micro sd card has not formatted error?
Help, hello support, my sd card used in my phone suddenly said card not formatted, I did not format it due to the first intuition, however I wont be able to access the inside photos in the sd card, what shall I do now?
Answers: remove the sd card from phone/camera directly once it warns not formatted to keep the best chance of recovery.
Table of Contents
Many users may make a mistake by formatting the card and then save new data onto the formatted card, which could directly result in losing data permanently.
Sd memory card not formatted error can be fixed by freeware iCare Data Recovery Free that can let you access data when sd memory card becomes raw and says not formatted. And then you may directly formatted the sd with 100% confidence after moving the data out of the sdhc.
>>100% Freeware SD/XD/CF Memory Card Data Recovery

Download iCare Data Recovery Free to restore pictures, videos, music and files from unoformatted memory card, including SD, microSD, mini SD, SDHC, SDXC, CF card ad XD card, etc, which is aksing to format/reformat in a PC/camera/phone/tablet/mp3/4 device.
Part I: Recover data from SD Memory Card Not Formatted with freeware
When such Micro sd error message "* is not formatted" problems really happens to your memory card, do not format or perform any further operation on corrupted/blank raw memory card.
Download data recovery software iCare Recovery Free to rescue data at first and then convert raw to ntfs later
So, free download iCare Data Recovery Free to recover data from corrupted/blank sd/cf/xd memory card not formatted asking to format:

Also perform memory card file recovery process by picking Deep Scan Recovery mode as below: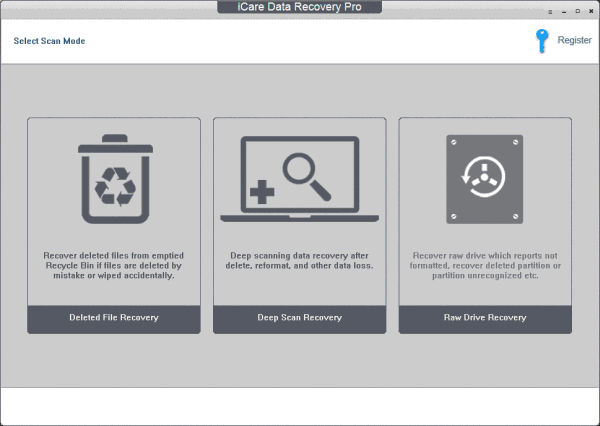 Card Not Formatted in Nikon Camera
Card not formatted
Format card with this camera
If this is what you see when you open your camera of Nikon or Canon, then it means your memory card is damaged but within the recovery.
Digital camera also uses memory card to save photos videos just as much as android phone and the memory card may became corrupted or damaged and says: "memory card is not formatted. Format the card now"?
Nikon camera users may face the same problem since the use of same kind of sd card. The solution is just the same as it shows on this page.
Step 1, recover inside data from sd
Step 2, format it to fat32, exfat, or ntfs as you wish and your memory card would start to work again. The format option is just coming as follows.
Part 2: Format sd card to be fat32/exfat with cmd
There are several ways of formatting the corrupted sd card.
format with cmd by openning cmd and then type [format x:/fs:fat32]
x can be replaced by the raw memory card that shows on your PC; ntfs/fat32/exfat are most common file system for a good memory card

format with disk managment in my computer

Format sd card when it cannot be formatted by cmd or Windows format
Format by usb format tool that you may download it here when Windows failed to complete the format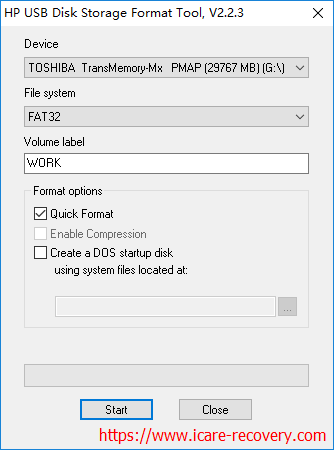 ==>Here this article shows more solution when Windows unable to complete format sd memory card.
More knowledge
Kindle Fire SD Card Not Formatted Error Fix
*Kindle fire hd 7/8 cannot mount sd/micro sd memory card and asks to format?
*Kindle fire 7/8 won't recognize the sd/micro sd card due to memory card not formatted error before any use?
*Kindle fire tablets Micro sd memory card becomes raw and says not formatted/formatting? 
No matter how and why your kindle fire sd card gets not formatted problem, you can fix the kindle fire tablet sd memory card not formatted error issues with the help of Micro sd memory card not formatted error recovery tools. Of course, in case of permanent data loss, also perform any format on micro sd memory card after you do have retrieved unformatted kindle fire sd card data back.

---
Related Articles
Hot Articles