Free RAW USB Drive File Recovery-Recover Data from Flash/Pen/Thumb Drive RAW File System without Formatting in Windows
Last updated on 6/16/2018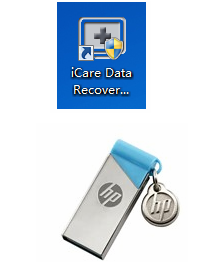 How to perform/do free raw usb flash drive recovery to recover data from raw format usb flash/pen/thumb drive/stick/key and also fix/repair/solve flash drive/usb stick raw file system not formatted error without formatting in Windows xp/7/8/10?
Answer: Free raw usb drive data recovery software iCare Data Recovery Pro free can help you recover data from raw file system usb drive/stick/key asking to format/reformat.
And then, in order to fix/repair raw flash/pen/thumb drive showing 0 byte issues, the formatting process is needed. However, always format raw format usb drive in Windows xp/7/8/10 after rescuing inaccessible usb photos, music, apps and files back.
>>100% Safe free raw format usb drive/stick/key data recovery

Download iCare Data Recovery Pro to free restore pictures, music, videos, documents, games and files from usb flash/pen/thumb/jump drive that is displayed as raw file system/0 bytes/not formatted on your pc or computer before/after accidental format.
Free File Recovery from RAW USB Flash/Pen Drive
Find your 16/32/64/128 GB Toshiba/Kingston/SanDisk USB flash/pen/thumb drive/stick keeps asking to format and shows raw file system in Disk Management? USB drive/stick also shows 0 bytes free spaces and 0 bytes used space in Properties? Really need free raw file system recovery help from flash/thumb drive in raw format now? OK! In such cases, you can rely on usb flash drive data recovery utility iCare Recovery Pro free edition to take inaccessible songs, documents, movies, games and files from the usb with different brands (like Toshiba, pny, sandisk, kingston, lexar and more) and capacities (like 2/8/16/32/64/128 GB).
Free download usb pen drive raw not formatted error recovery tool here to recover raw format usb drive files back: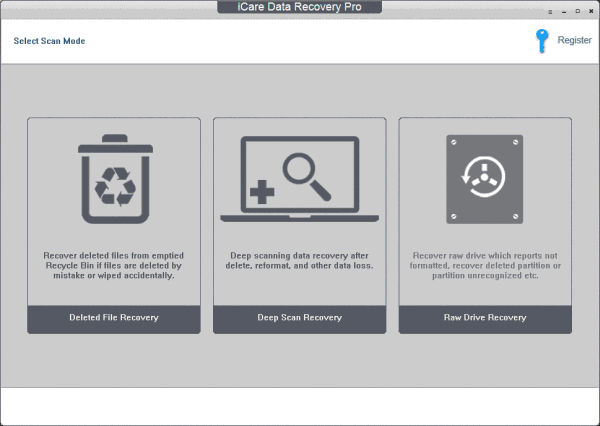 ==>If this raw usb memory stick/drive is formatted by mistake, also recover files from accidentally formatted usb drive
Fix/Format RAW File System USB Stick/Drive/Key/Memory Stick in Windows 7/8/10
When you have successfully retrieved data from flash drive with raw file system not formatted error, you can then format/fix raw file system usb stick/drive/key/memory stick with format. Merely format raw format usb flash drive by using Windows built-in formatting tools in My Computer/Disk Management. Of course, if the Windows format tools makes no difference, also go search and download usb raw to ntfs converters or usb drive format tools.
==>Also fix raw file system error on usb with diskpart/command prompt
==>When usb pen drive cannot be formatted in Windows, also go visit this: Windows unable to complete format
Write Protected RAW Cannot Format
Windows was unable to complete format raw usb flash drive since this raw format usb drive is write protected? How can you format a write protected usb pen drive with raw file system asking to format error? Merely remove write protection function on this usb to fix such write protected raw pen drive cannot format problem. Honestly, in most cases, you can easily find the write protection switch set on the surface of this usb thumb drive and slide it up/down to turn the function on/off.
==>If you find no switch there, please read this page: Remove write protections on a flash drive/memory card
---
Related Articles
Hot Articles