Memory Card 0 Bytes in raw file system
Last updated on 4/10/2020
Question: What to do when raw sd/micro sd card shows 0 bytes when there were data on the memory card?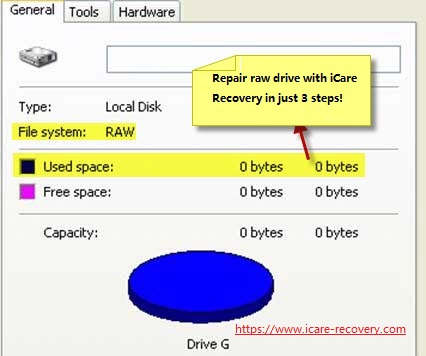 Raw sd card empty 0 bytes

Quick fix -> Repair sd card raw file system error
Video - How to repair raw sd card 0 bytes

Also read -> how to format sd fat32
Answer: Download free raw sd card 0 bytes recovery software iCare Data Recovery free edition to recover data from memory card that is in raw file system.
See what we show you on the right side of this photo that when checking the property of memory card, you may find it reports used space to be 0byes and also free space 0 bytes too.
>>100% Free 0 byte raw sd/cf/xc memory card recovery

Download iCare Data Recovery Free to free restore photo, videos and files from raw memory card, including SD, SDHC, SDXC, Micro sd, XD, and CF card, etc, which shows 0 bytes used space and 0 bytes used space in disk management/properties.
Fix memory card 0 bytes error with the following steps
Step1. Recover data from 0 bytes memory card
When sd memory card is blank, it may be damaged for many reasons like virus attack, bad sectors, physical damage... Here we want to mention that the physical damage of memory card is mostly unrecoverable by any tool but only local repair center of high price may be of help.
For simple virus damage and unknow error, you may use iCare Data Recovery Free
Select Deep Scan Recovery mode to go on in your case when you are offered three data recovery modes as below shows: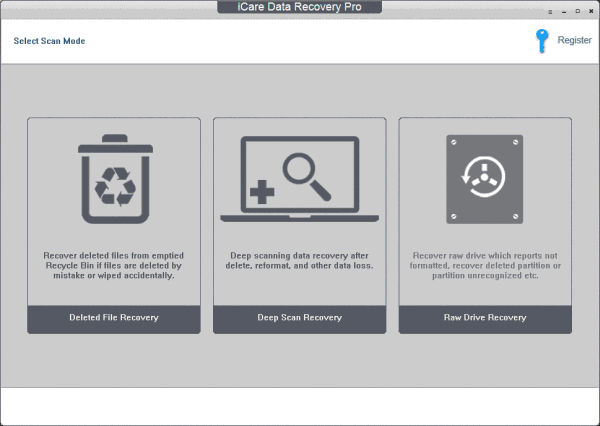 Wait for the software to scan your raw memory card and let it show your data inside.
At this time, your data has been restored from the raw memory card with iCare. The next step is to force a format.
Step2. Format memory card to remove 0bytes error with the following methods
format with cmd by openning cmd and then type [format x:/fs:ntfs]
x can be replaced by the raw memory card that shows on your PC; ntfs/fat32/exfat are most common file system for a good memory card

format with disk managment in my computer

format by usb format tool that you may download it here when Windows failed to complete the format


Also read -> sd memory card shows 0 bytes
Related Articles
Hot Articles