RAW Drive Recovery Software Download
Last updated on 31/10/2020
Can you free download raw drive recovery software to fix raw device like memory card without format/data loss in Windows 10/8/7?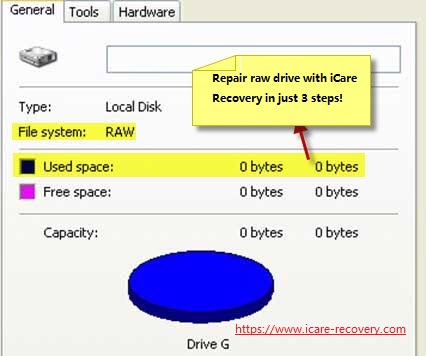 Answer: Yes. You can download raw hard drive data recovery software like iCare Data Recovery Pro Free edition to recover raw external/usb, raw sd/cf/micro sd memory card.
Tips: please do not make any other changes on the raw device like using cmd or diskpart before data were successfully restored.
Video - RAW DRIVE RECOVERY
>>100% Safe raw file system recovery software

Download iCare Data Recovery Pro to restore inaccessible pictures and files from raw file system no matter whether it is asking you to format or shows 0 bytes space on your computer.
RAW drive recovery software installation warning
Case: when your device has error message displayed says the volume does not contain a recognized file system and also asks to format, it also shows raw file system, 0 bytes free space or unknown not initialized error in Disk Management, at this time, a raw recovery software called iCare Recovery Pro is what you need to recover inaccessible files from raw drive.
Installation warning: please install the software onto a safe partition instead of the raw drive.

How to start using the raw recovery software? Install, launch and select a recovery mode for raw drive recovery.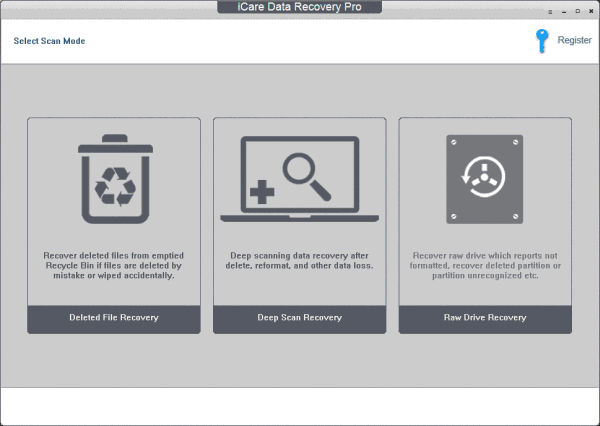 Please Note: Generally, do perform a raw recovery before taking other changes like formatted hard drive raw to ntfs, go perform hard drive/memory card format recovery to take lost data back.
Raw recovery software that was developed for Windows OS
Usually such kind of rescue toolkit was built and installed on Windows like windows 10/8/7 or ealier windows os.
Is it safe to use raw drive recovery software? Usually it is safe to use if the software is read-only like iCare Data Recovery Pro that wont do damage to the inside data unless you do not save found data onto the raw drive.

Also read-> how to fix raw drive
---
Related Articles
Hot Articles