How to fix raw hard drive for free
Last updated on 31/10/2020
Video - raw file system fixing
Background - hard drive file system suddenly became raw
"Today when I get my hd out for backup, I failed to open it when getting it connected to my Windows 10 Asus laptop. It hold most of my important files that I cannot afford to lose. Its file system changed to raw somehow, which was ntfs as I could remember. My samsung exernal hard drive is now blank and reports unsupported file system, and chkdsk is not available for raw drives. Is it possible to fix the raw disk and make it accessible again?"
When getting into the disk of raw file system, as a data recovery professional in iCare Recovery, I can tell you that it is of the best to keep the disk stand alone from any further operations before data were successfully restored.
Warning: do not make any changes to the raw hard drive to avoid data loss, and recover inside data at first. You may need to prepare another hard disk to save data from the raw disk.
Recover data from raw hard drive (works for both internal&portable hard drive)
Preparations: Connect your disk to a Windows PC.
Tip: if your disk cannot be recognized by iCare nor Windows disk management, then it may suffer physical damage, you can only get it repaired with professionals in your local recovery center, probably a data recovery lab.
Step1. Download iCare Pro, Run the software and choose a recovery module.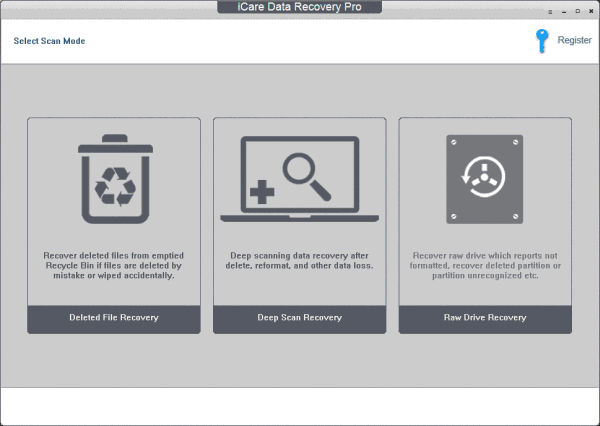 Step2. Select the hard drive to scan.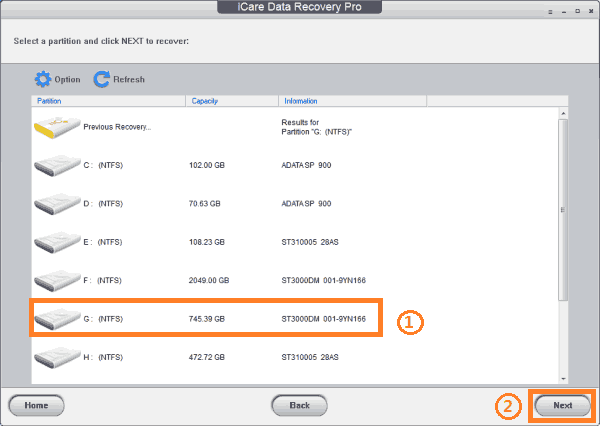 Step3.  Preview the found pictures and recover data onto another disk(required).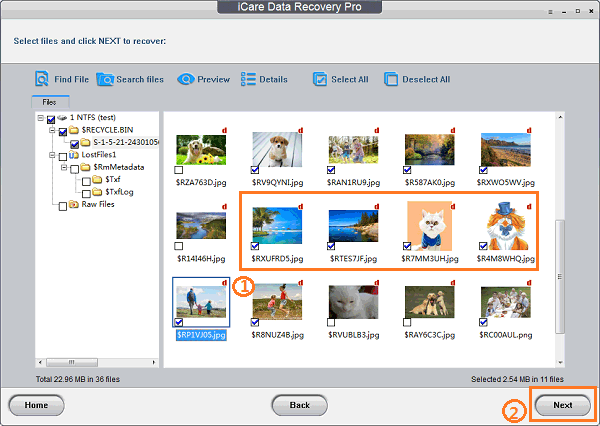 Part 2: 4 free ways to fix raw hard drive
If you have already get your data recovered from the raw disk, then you may try the following 4 free ways to fix the raw disk without any worry.
Repair tool 1: Fix raw hard disk with error-checking
Error-checking is provided by Windows that you may easily get it by right click your drive, and then select "Property"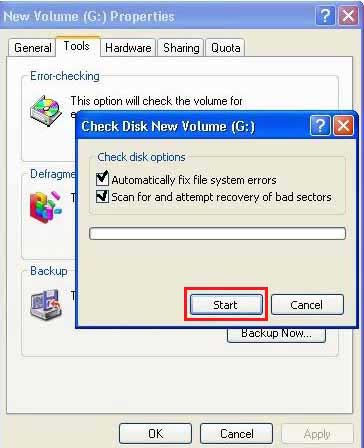 Repair raw disk with Error-Checking
Note: if your disk does not appear in My Computer, then the first method wont work for you.
Repair Tool 2: Repair raw disk with Check Partition
Download and use freeware Partition Resizer. Right click the disk, navigate to "Check Partition" to start repairing.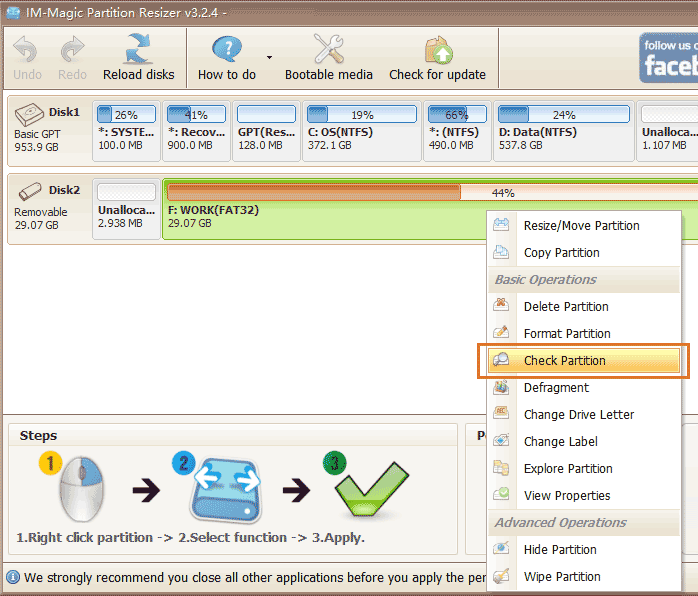 Repair raw disk with Partition Resizer
Select both "Fix found errors" and "Try to fix found bad sectors".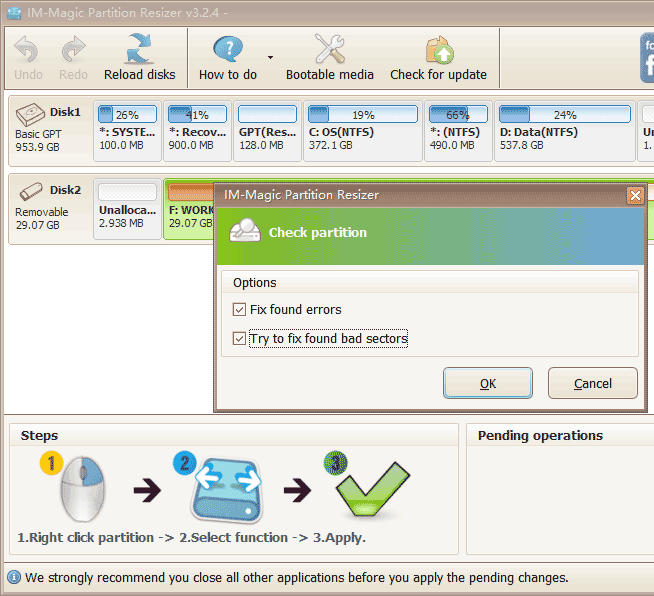 Repair raw disk with Partition Resizer
Repair Tool 3: Use disk management to fix raw hard disk drive
format the hard drive with format option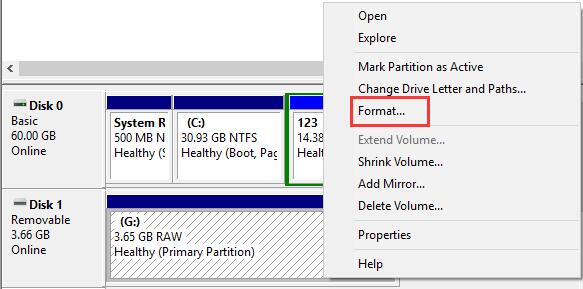 Note: if your disk cannot be recognized by PC 'My Computer' nor 'Disk Management', you may need to get it repaired at local sevice center by data recovery professionals.
Repair Tool 4: Repair raw hard disk with CMD
Step1: Run CMD.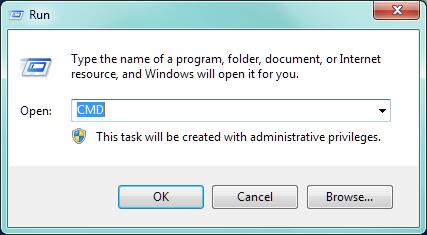 Repair raw disk with CMD
Step2: Type"format l: /fs:ntfs"(l is the drive letter of your raw disk)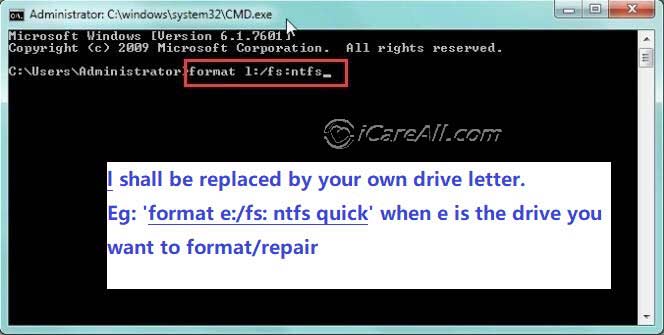 Repair raw disk with CMD
Related Articles
Hot Articles