Can you recover file after formatting removable hard disk
This is a collection of user's case who formatted their portable disk by accident or not and here we would like to tell you what kind of formatting is within the power of recovery, while others are not.
In total, we would mention a format utility - iCare Data Recovery Pro, which can let you recover data for free.
User 1: external hdd accidentally reformatted twice
I have a wd external hdd that was accidentally formatted on Nov 26 2017 and then I did not use it until recently that I took it out for moving some summer holiday photos onto it, and then seldomly I added some weekend photos and family video onto the disk, after several months, it poped up the format request to force a formatting, my wife did not know what kind of data were on the hdd that she just did the formatting since I was out on work.
Can I still get my files back after twice formatting the removable hdd?
Resolutions for this case
Data on the disk before the first formatting operated on Nov 26 2017 would be mostly overwritten and few of them can be recovered since new data have mostly overwrote on the blocks of old data relied on. (It's about 20% -30% of lost data can be restored)
Data saved between Nov 26 2017 till the most recent formatting can be mostly recovered in this case.
Warning, do not make other changes to the disk after formatting, but just run the unformat tool to restore inside data.
User 1: Recover files from formatted Seagate external drive 160gb
I need to recover my work files from formatted Seagate external disk. For some reason the disk was formatted by quick format provided by Windows format option when I connect the disk to my Asus laptop Windows 10, the disk just cannot be recognized under This PC. I tried to reconnect it and also tried a different cable, but it did not work out, so I formatted it.
Is it possible to recover files from the formatted seagate hdd?
Resolution
When disk cannot be recognized, it could be caused by many possible causes like virus, bad blocks, damaged mbr, corrupted disc or even physical damage. It is lucky that this user's disk is just some logical damage that can be repaired and it can work again by just formatting.
However the data would disappear from user's sight without a professional rescue tool. So here a format recovery tool is able to help for recovering data from the formatted seagate hdd.
Tutorial: how to recover files from formatted portable hdd with iCare for free

Step One: Download iCare Data Recovery Pro
Notice: download and install it on another partition to avoid data loss of overwriting old files and launch the unformat tool.
Step Two: Select "Deep Scan Recovery" to have a scan for your lost data.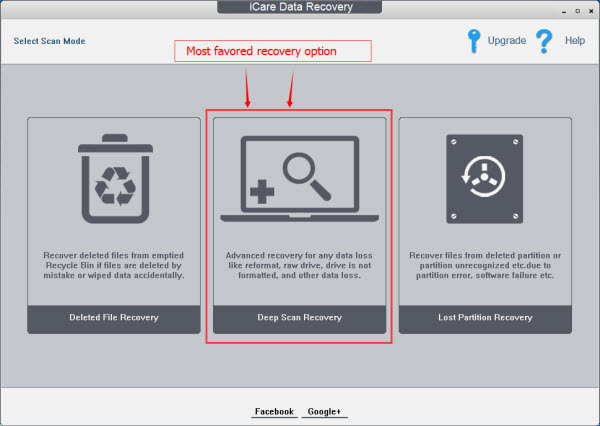 Step Three: Select the partition need recover.
Step Four: After clicking "show files", there will be a list of lost files, you can check whether it is your lost files. Here I found my formatted lost files in this test.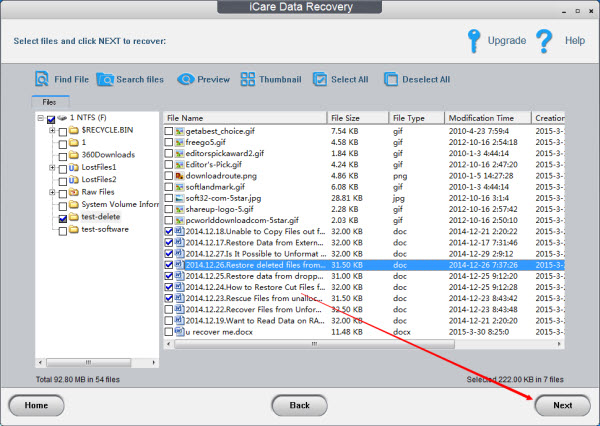 The bottomline
Tips: Never save data onto the same disk to keep lost data from being over written.
Some information that you may need to know: this program is able to recover data up to 1GB free of charge. If it is useful to you, you may choose to upgrade a code that can let you use for lifetime.
---
Related articles
data recovery from quick formatted partition |Recover data from formatted drive | How to recover data formatted partition