How to Recover Data from Formatted Hard Drive or USB Disk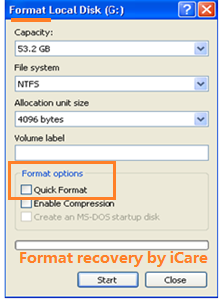 Last updated on 3/10/2020
Formatted Drive Data Recovery with iCare Data Recovery
"Opps, I accidently performed format on my hard disk partition. I have many important documents, photos and video files there. Can anybody introduce solution for format recovery from my hard disk drive?"
Did you run into the similiar situation? Is it possible to recover data after format hard disk drive? Wow, it must be hard to accept the data loss since drives were formatted. Well, don't worry! with iCare Data Recovery Pro, you can perform any formatting of your drives and also get data back alive to you. With this software, you are able to perform format recovery on any disk drive including internal hard drive, portable hard drive, etc whether you format it by mistake or due to other reasons like disk drive not formatted error, RAW file system error, virus infection and more.
Also read: how to recover formatted hard drive
iCare Data Recovery works on Windows OS such as Windows XP, Vista, 7, 8 and 10 to help recover data after formatting disk drive.

>>Quick Solution for Formatted Data Recovery
Download iCare Data Recovery Pro to rescue files from any hard disk drive or external hdd drive after formatting it by accident or the disk drive asks to be reformatted on your computer.
Step1: Download, install and launch iCare Data Recovery for free.
Notice: You can install the software to any partition on PC, but you should not install it to the partition where data got lost.
Step2. Chooe favored recovery mode to scan the formatted drive.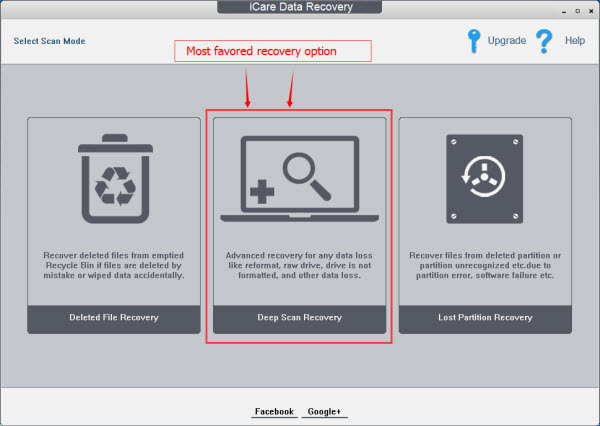 Step3.. Preview files showing in the list and save what you need.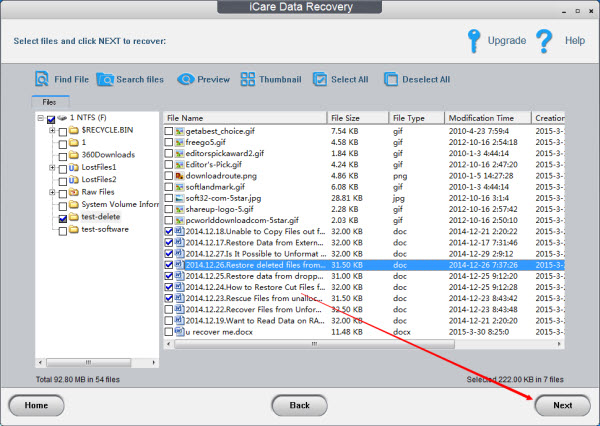 Is it possible to get data back from formatted drive?
The truth is by formatting a drive, it only erased the file address table. The data are still on the drives sound and not touched after you performed quick formatting or full formatting, ie regular&complete formatting. Here are the steps you can follow to get your photos or files back from formatted drive.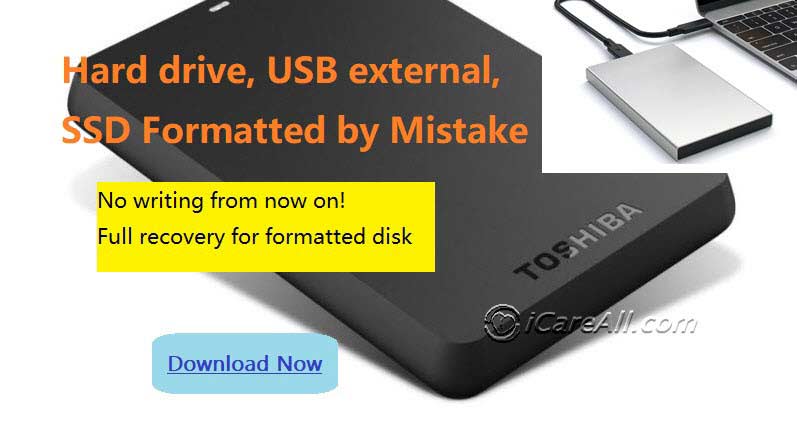 What is format?
In order for storage media, such as a hard drive, to be recognized by your computer, it needs to be formatted. Formatting a disk involves testing the disk and writing a new directory structure, or "address table," onto the disk. If you would like to erase or initialize a hard drive, you can use a disk utility program to reformat it. This will create an blank, empty disk for storing your files. While the disk appears to be empty, most of the files on the disk are actually untouched by the formatting process.
When you format a disk, it creates a new address table, making the entire disk available for writing. However, the files are still on the disk -- they just don't show up since the are no longer part of the directory structure. So if you accidentally format a disk (which is pretty hard to do), you can still retrieve most of your files using an advanced disk utility such as iCare Data Recovery.
Prepare a storage medium, usually a disk, for reading and writing. When you format a disk, the operating system erases all bookkeeping information on the disk, tests the disk to make sure all sectors are reliable, marks bad sectors (that is, those that are scratched), and creates internal address tables that it later uses to locate information. You must format a disk before you can use it.
Did Format Erase Data Permanently
Yes, but also no since formatting would erase all data on the disk, however the data could still be restored by professional data recovery program like iCare Recovery Pro after the reformatting.
Also read: how to recover data after format
Note that reformatting a disk does not erase the data on the disk, only the data on the address tables. Do not be panic, however, if you accidentally reformat a disk that has useful data. A computer specialist should be able to recover most, if not all, of the information on the disk. You can also buy programs that enable you to recover a disk yourself.
The previous discussion, however, applies only to high-level formats, the type of formats that most users execute. In addition, hard disks have a low-level format, which sets certain properties of the disk such as the interleave factor. The low-level format also determines what type of disk controller can access the disk (e.g., RLL or MFM).
Almost all hard disks that you purchase have already had a low-level format. It is not necessary, therefore, to perform a low-level format yourself unless you want to change the interleave factor or make the disk accessible by a different type of disk controller. Performing a low-level format erases all data on the disk.
Symptoms When Performed Formatting
Where previously the computer would boot and be usable, systems that have been Formatted often report the following errors: (these errors are frequently displayed on a black screen with white text.)
Operating System not found
Invalid or corrupt FAT
Cannot find file or program
Invalid command.com
Primary/Secondary Hard disk failure
Non system disk
Disk error
Or when a partition has been formatted, the all data would seem to disappear. However they are still recovable.
Storage Devices That Can Be Easily Involved in Format Problem
The following storage devices are often threatened with format problem and some of them might appear errors like this:
memory card said not formatted, and want you to format
flash drive reports not formatted error
mistakenly reformatted sd card
pen stick has not formatted error
memory card like sd card become RAW format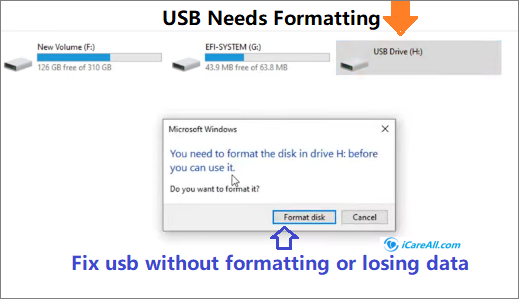 Also read: fix drive not formatted error
To recover files from formatted drives, please download iCare Data Recovery to search your lost files or photos. iCare Data Recovery is powered with special unformat search engine to search and retrieve data loss dedicated in formatted drives. Download Now!
Other Related Knowledge
Why there is formatting provided by Windows? The Format commands are typically run to prepare a new logical drives for use after Fdisked hard drive - enabling the installation of an operating system, application programs & eventual user data. The format command has been around for a long time, formerly they were stand alone DOS programs before being integrated into Windows.
Hot Articles