RAW File System in Windows 10 - how to convert RAW File System without losing data
Last updated on 5/10/2018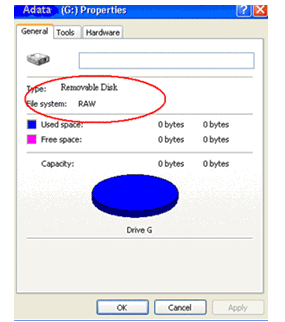 Table of Contents
What is raw file system in Windows 10
If you are using a Windows 10 and your media like hard drive became raw, as you see the photo on the right side shows the property of a removable disk which has a raw file system and is in 0 bytes for its space while there are infact many many data inside of it.
What happened when a drive or memory card changed to raw file system?
File system is namely virutal file system generated by Windows that shows the property of many digital devices with different file storage capabilities. Usually there are fat32 for most usb flash drive, memory card used for mobile, digital cameras; while ntfs is developed later time for large file storage capability together with some other advanced benefits vs the former file system fat.
Why the file system became raw in Windows 10?
There are many possible causes that leaded a normal working file system ntfs or fat32 to become raw, ie damaged file system.
virus attacked the virtual file system
unsafe removal of digital device
power surge that leads to a file system corruption
digital device failure...
How to repair raw file system with cmd command line
Actually you dont have to use a cmd but Windows built in 'Error-Checking' to repair the raw problem. Here are the steps.
right click the property of your sd/disk
find the 'Tool' option
click repair button on Windows 10/7, or you may select 'Automatically fix file system errors'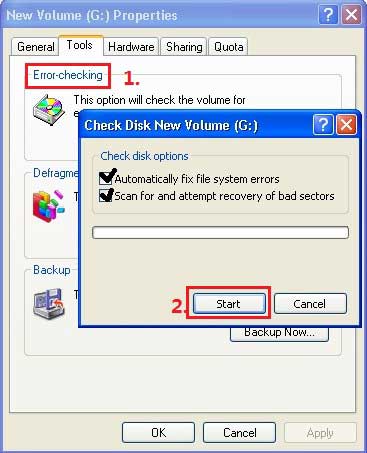 How to convert raw file system to NTFS/FAT32
Open CMD -> Type:format x: /fs:ntfs
and hit enter. or convert X(driver letter): /fs:ntfs and hit Enter (You may change ntfs to fat32 if you need.)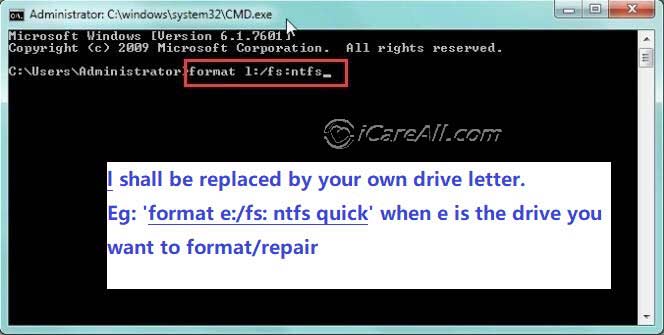 You may use diskpart or cmd to format file system to NTFS/fat32 with details tutorial here: diskpart to format
IMPORTANT NOTICE: YOUR DATA MAY RISK LOSING IF YOU FORMAT RAW TO NTFS DIRECLTY! You may access data from raw file system with iCare Data Recovery Pro.
How to recover data from raw file system in Windows 10/8/7
How to restore raw usb hard drive, raw sd memory card to ntfs without losing data?
Answer: Recover the data inside of raw drive before you do the formatting! 
iCare Data Recovery Pro is helpful for you to retrieve files from usb HDD/stick/micro sd memory card that turned/changed into raw file system.

>>100% Safe raw file system recovery tool
Download iCare Data Recovery Pro to recover pictures, movies, audios and files from hard drive/usb drive/sd memory card that reported raw file system.
Connect raw device to your Window computer and apply Deep Scan Recovery of this iCare software to access data from raw file system: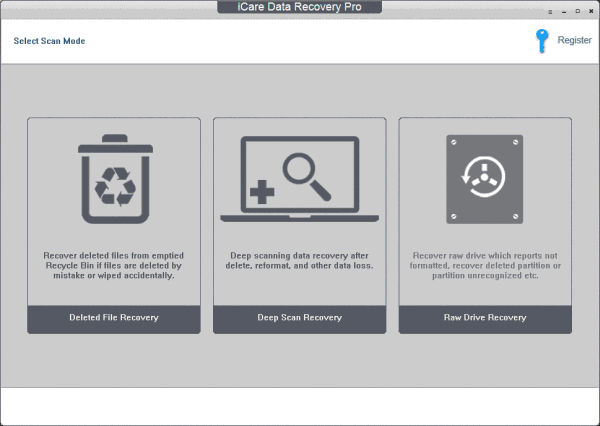 Here is your data after scanning the raw device.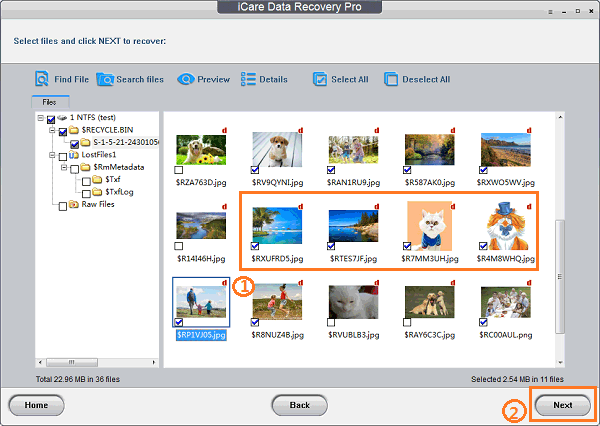 RAW File System to NTFS Format/Convert without Formatting/Losing Data
Wonder to perform raw file system to ntfs format or convert without formatting/losing files? No worry! With iCare Recovery that performed raw recovery smoothly in advance, you can straightly convert raw hard drive to ntfs formatting software/command lines/cmd/dispart.
==>Also learn more information to use diskpart to fix raw file system hard drive/memory card
==>Also go read more to convert raw file system to fat32
Cannot Format HDD/RAID/USB Drive/SSD/Memory Card to NTFS
*Don't know why you cannot format to ntfs with raw file system since Windows unable to complete format external drive?
*USB drive cannot be formatted from raw to ntfs since you want to extract/rescue photos, videos and files left inside?
*Flash drive is in raw file system and says it needs to be formatted. Just cannot format it in Windows PC?
No matter how and why you cannot format hdd/raid/usb drive/ssd/memory card in raw format, also try to recover raw files system hard drive/memory card data and format/convert it all with professional formatter/converter tools to take chances.
---
Related Articles
Hot Articles