"My external hard drive became inaccessible and it shown as raw at Disk Management, system ask me to format it before I can use it. Can I format it and change the raw to ntfs?"
Can I format the drive when it becomes raw drive?
Formatting is the easiest solution to convert the raw to ntfs if you don't need the data on the drive.
Right click the raw drive and choose "format" to go, choose the file system as NTFS and quick format the device.
Sometimes, Windows will fail to complete the formatting, then you can try to format the drive in the Disk Management.
Right click the "Computer" and choose "Manage", enter "Disk Management" module.
Find your raw drive and right click the partition and choose "format volume", set the file system as NTFS, press "OK".
If these two solutions don't work, you can try another solution.
How to format raw drive to ntfs with cmd
CMD command prompt is a system command tool for Windows system, you can use it to format the raw drive into ntfs, this is the most effective solution.
Step1: Run CMD.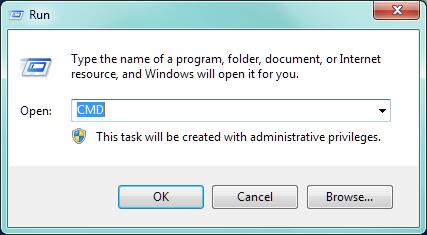 Format raw to ntfs with CMD
Step2: Type"format l: /fs:ntfs"(l is the drive letter of your raw hard drive)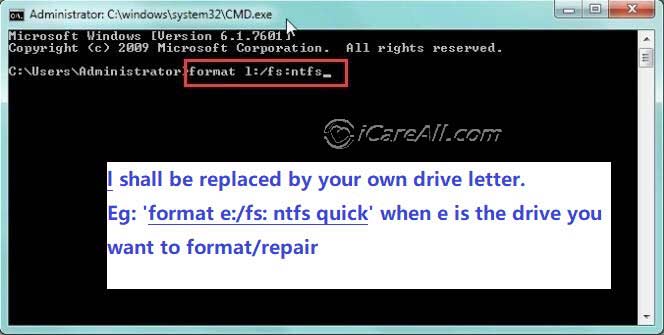 Format raw to ntfs with CMD
Attention:
1.The three solutions I mentioned above will format your data on the device, if you need them, please recover the data first.
2.If you have formatted your device, you can also try iCare Data Recovery to recover your formatted data.
Format raw to ntfs without losing data
iCare Data Recovery is a professional data recovery program you can recover deleted data or lost data from formatted, corrupted device. It is 100% safe and effective.
Step1: Free download and install iCare Data Recovery.
Step2: Enter "Deep Scan Recovery" module, select the raw drive to scan.
Recover data from raw drive without data loss
Step3: Preview and select needed data to recover. Save to another drive.
Recover data from raw drive without data loss
[Video Tutorial] Recover data from raw external hard drive without data loss
The data will be recovered.
Related Articles
convert raw to ntfs without formatting
convert raw to ntfs in windows 7
raw to ntfs converter download
change raw to ntfs without formatting in windows 10