Convert the external hard drive to NTFS by formatting
When your external hard drive becomes raw, you can try to format the raw file system to ntfs. But if you have needed data on the hard drive, you need to recover data first.
The system format tool can help, just configure the file system to NTFS, then quick format the device.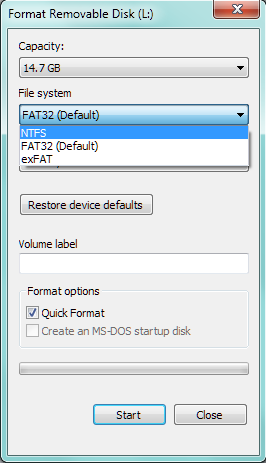 Format external hard drive to NTFS
Revert raw drive to NTFS with system tool without data loss
You can also format the raw external hard drive in Disk Management, the system tool to manage the drive. And the steps are similar.
Another system tool you can try is CMD command prompt, this is very effective one, if the system said Windows was unable to complete the format, you can try this way.
Step1: Run CMD.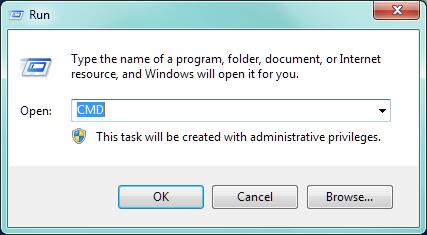 Convert raw to ntfs with CMD
Step2: Type"format L: /fs:ntfs"(L is the drive letter of your raw hard drive)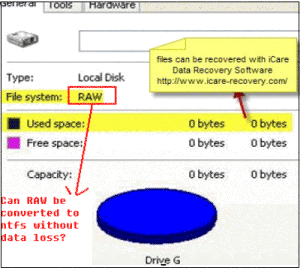 Convert raw to ntfs with CMD
Attention:
1.No matter the format tool or the system tools I mentioned above, the process to convert raw to ntfs will format your data on the external hard drive, please recover the data first if you need them.
2.But if you have formatted your external hard drive already, iCare Data Recovery can recover data from your formatted external hard drive.
[Video Tutorial] Recover data from raw external hard drive without data loss
Related Articles
convert raw to ntfs in windows 7
raw to ntfs converter download
change raw to ntfs without formatting in windows 10