USB pen drive becomes raw drive how to covert raw to NTFS?
"My USB pen drive becomes inaccessible and the file system at the "Properties" becomes raw, raw drive can not be recognized by Windows, how can I covert the raw drive into normal? Can I use command prompt to convert to NTFS without losing data?"
Raw file system is not supported by Windows system, so when you try to open the raw pen drive, system will pops out message ask you to format the disk before you can use it. Raw USB pen drive can be converted into NTFS with command prompt, but there are data loss problem, it's not formatting, but it's similar to formatting. The process to use command prompt to convert the raw drive in to NTFS will also delete all the data on the disk.
Convert raw to ntfs file system using cmd
CMD command prompt is an useful system tool which can save convert raw to normal file system, like NTFS, FAT32. but there are something you need to know that CMD command prompt can cause you data loss trouble. So, you can format the disk if you don't have needed data on the device. So why do we still need command prompt to convert the raw file system? Because for most situation, Windows cannot complete the formatting, then you need command prompt.
Attention:
1.This process will also format all your data, you need to recover the data first if you have important data.
2.When you type the command line in the window, you need to know the space size of your USB pen drive to avoid choosing a wrong drive.
Steps to use command line to convert raw to ntfs
Step1: Run CMD.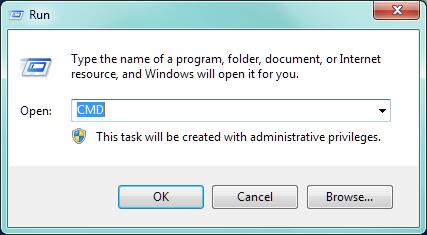 Repair raw drive in Windows 10 with CMD
Step2: Type"format M: /fs:ntfs"(M is the drive letter of your RAW drive)
After these steps, you can convert your device file system into ntfs, you can also change the ntfs into fat32.
Recover raw to ntfs with command prompt without losing data
If you have needed data on the raw drive, recover the data first, if you have already formatted the raw USB pen drive, you can also recover the data. But recovering data first can better protect your them on the device. Here you need a effective data recovery software.
Why not try iCare Data Recovery, the 100% safe and professional data recovery tool? This tool can save you a lot of time to find solutions to recover data, you need to know, the earlier you try this tool, the better you can protect the data.
Steps to recover raw to ntfs without losing data
Step1: Free download iCare Data Recovery, run it on your computer.
Step2: Enter "Deep Scan Recovery" or "Raw drive recovery" module, select the raw USB pen drive to scan.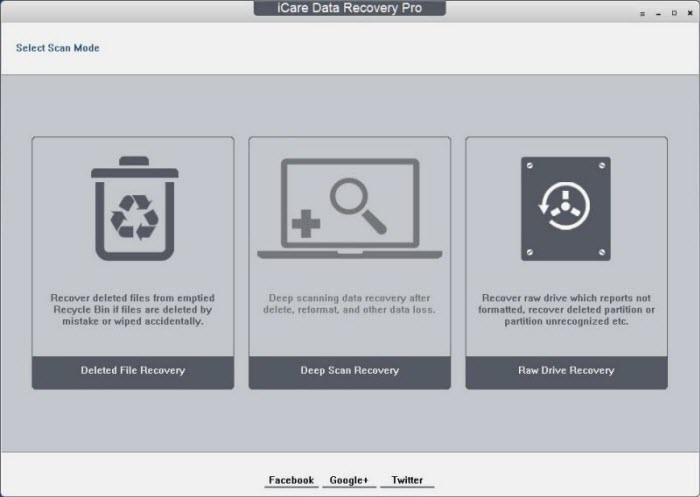 Recover data from raw USB pen drive without data loss
Step3: Preview the found data, and select needed to recover. Save to another drive.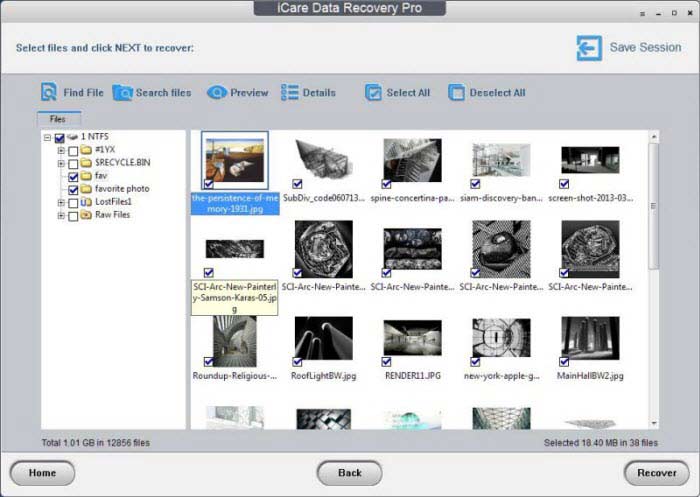 Recover data from raw USB pen drive without data loss
Then you can free free to convert the raw drive into NTFS.
Related Articles
Free Download Raw to FAT32 Converter Online
convert raw to ntfs without formatting
The request could not be performed becaused of an io device error
repair corrupted sd card using cmd command prompt diskpart