Convert USB Flash Drive RAW to FAT32 without data loss
Background
How to convert/change SanDisk/Samsung/Kingston USB flash drive raw to fat32 without losing data on Windows PC when it has not formatted error or Windows reports it is in unrecognized file system? Is there any raw to fat32 converter software or format tool to remove raw error?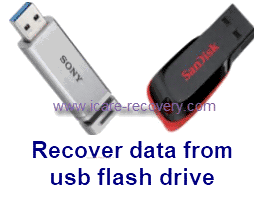 A story from user
Hello, my 32GB pendrive came up as raw and would not working when I connect it to my Windows 10 dell laptop. It has thousands of important files many documents inside of the pendrive but now reportsing it is not accessible in unrecognized file system. Is there any tool that can repair my flash drive?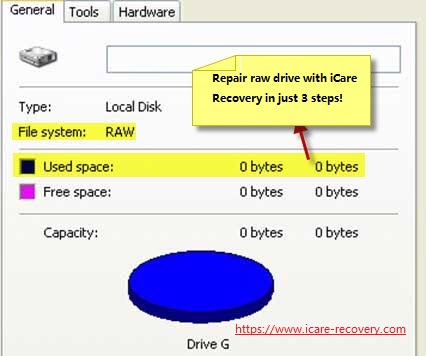 Table of content
Part 1: Recover files from raw USB Flash Drive/Thumb Drive
Step1. Recover usb data for free – You can retrieve raw flash drive data with iCare Pro Free. which is able to get data within 1gb for totally free.
>>100% Safe raw usb flash drive data recovery

Download iCare Data Recovery Pro to recover data from usb pen/flash/thumb drive with raw file system not formatted error for free before you convert/format raw file system to fat32.
Tips: When you come to the Scan Mode interface, pick Deep Scan Recovery mode to deeply scan your raw flash drive and recover original files as possible as you can.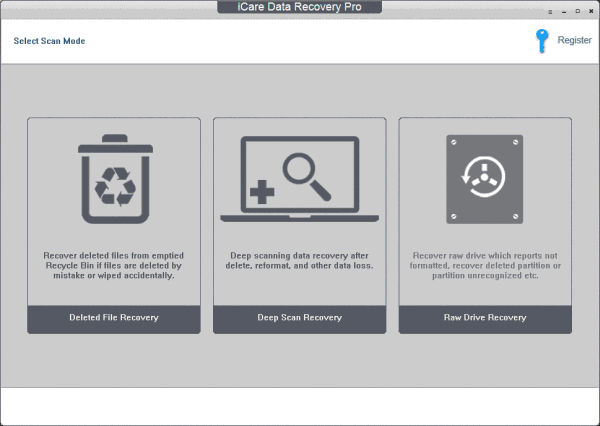 PART 2. Convert usb file system from raw to fat32 with cmd
How to Convert Pen Drive RAW to FAT32?
USB Drive capacity: 1GB/2GB/4GB/8GB/16GB/32GB/64/128GB
USB Brands: SanDisk, Kingston, PNY, Adata, Samsung, Toshiba, Buffalo and more.
Note: this tutorial also applies to hard drives of all brands including the ssd like seagate, wd, samsung, toshiba external usb drive 1tb, 2tb etc.
How to Format USB Stick with Command Prompt/Diskpart?
Are you also wondering to format/convert usb flash drive/key using command prompt lines/diskpart? OK! Here is a way for you to convert a raw format usb stick/pen drive back to fat32 with windows provided function cmd.exe:
Step1. Click "Windows + R" buttons together and type in "CMD" in the blank space.
Step2. Enter "format H: /fs:fat32" and hit Enter.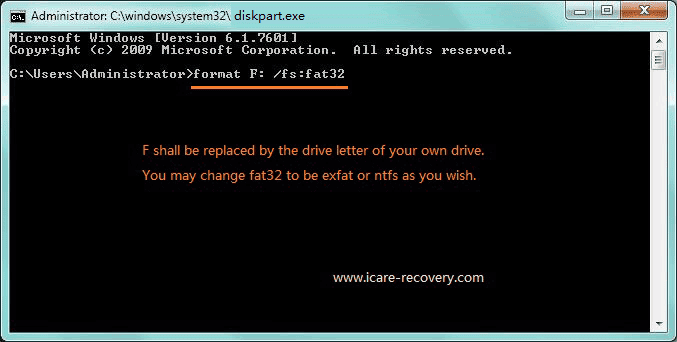 Please Note: While typing the commend lines: "format H: /fs:fat32", "H" is the drive letter of the selected flash drive, "fat32" stands for the target file system type which you are trying to format USB drive/key from raw to.
==>If you want to know more details to use CMD/diskpart/command lines, go check this => Command prompt to format flash drive
Hot Questions
Here are some main concerned questions regarding to this usb raw problem that you may need to know if your flash drive is just on the table waiting to be fixed.
Question 1: Can you Convert flash drive raw to fat32 without formatting?
Answer: No. No method is able to convert USB drive/stick from raw to fat32 without formatting.
Question 2: Format USB stick/thumb drive from raw to fat32 without data loss?
Answer: No. RAW to fat32 formatting process does lose data from pen drive/usb flash drive, but, use free raw file system recovery software to recover lost data back as possible as you can.
Question 3: Format/change/convert raw to fat32 usb drive/flash drive with CMD/Command Prompts/lines/diskpart?
Answer: It depends. With important files left on the usb drive, merely use CMD/Command prompts/lines/diskpart to format/convert/change an usb key/stick from raw to fat32 after recovering usb drive files back. Without data there, just go use command prompts to format your usb flash drive.
USB Flash Drive RAW to FAT32 Converter/Formatter Utility Free Download
When people gets such usb drive file system raw problems, in order to restore the usb flash drive function use, a usb raw to fat32 converter/formatter tool is often suggested. Hence, in your case, also go search and launch a free one to convert/format raw pen drive to fat32 or NTFS.
==>If you want to try disk formatting tool, go visit this page => 5 best free disk formatting software
==>If you want to convert usb to ntfs, not fat32, go get details here => Convert raw usb flash drive to ntfs
Cannot/Failed to Format USB from RAW to FAT32?
Unable to/cannot format raw usb flash drive Windows since Windows cannot complete the format or you cannot delete important flash drive data? No panic! No matter why you cannot format usb drive from raw to fat32, merely go convert raw disk to fat32 after you do recover usb flash drive files back with usb drive raw file system recovery tools.
Last updated on Oct 5, 2019
---
Related Articles
Other Articles