Convert/Format SD Memory Card from RAW to FAT32
Background
Hello, my micro sd used on my samsung mobile suddenly stopped working and asked me to format it. It was fat32 file system and now when I check its property, it showed raw file system.
How to convert sandisk sdhc from raw to fat32 without formatting/losing data in Windows 10 using cmd when sd becomes raw and has not formatted error? How to fix raw micro sd memory card without formatting? How to recover corrupted micro sd card and let it work again?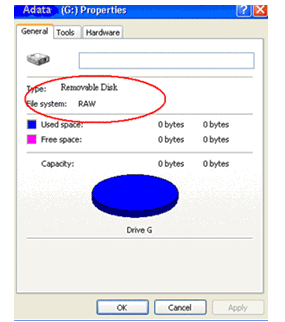 Table of contents
Question: Is it possible to Convert micro sd from raw to fat32 without formatting?
Answer: No. Formatting is necessary to convert/change sd memory card raw to fat32. It is a must step.
Part 1: Recover files from raw sd card
In order to avoid data loss, free download raw sd card data recovery sofware, like iCare Recovery Pro to recover lost data back as possible as you can before formatting/converting raw to fat32 for micro sd memory card.
>>SD memory card raw file system recovery

Download iCare Data Recovery Pro to free rescue photos, music, videos, messages and files from raw sd/micro sd/cf memory card used on android phone/digital camera...
Step 1: Download and install iCare Recovery Pro which is dedicated for raw sd card recovery.
Step 2: Select a recovery mode to start scanning raw sd card.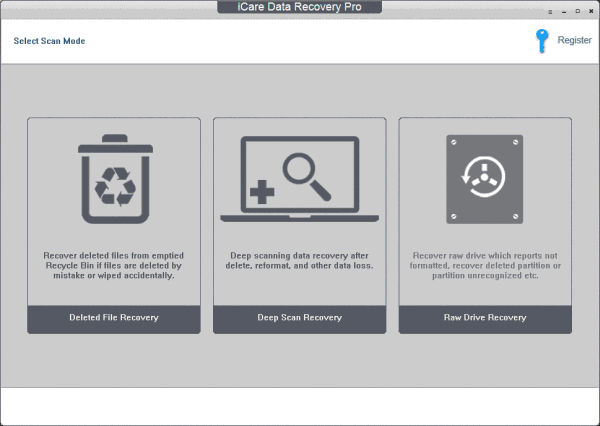 Step 3: Recover files from the raw sd to another partition in your PC.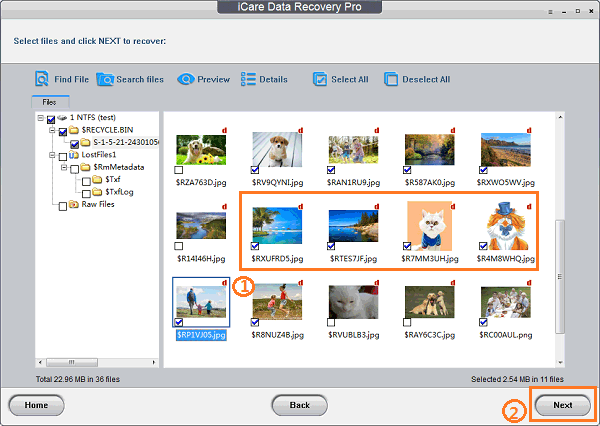 How to convert raw sd card to fat32 with cmd
Question: Can I convert raw sd/cf/tf card without formatting?
Answer: No. You are supposed to format the memory card to resolve raw file system problems. And since you have aleady restored files from the sd card, then it is safe for the formatting.
Steps to convert raw sd fat32 with command prompt
Open cmd by typing 'cmd' after Windows -> 'Find&Search' and a cmd window would pop up.
[format x:/fs:fat32]
x can be replaced by the raw memory card that shows on your PC; ntfs/fat32/exfat are most common file system for a good memory card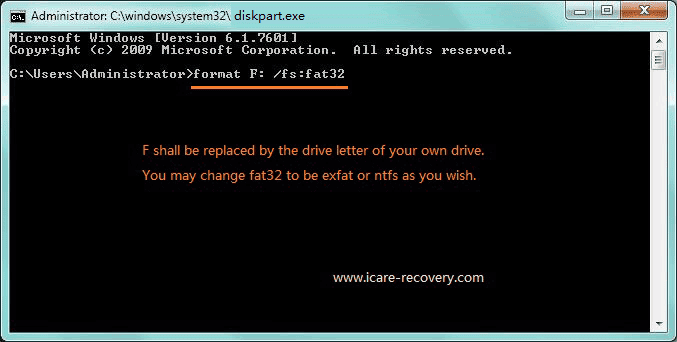 How to format raw sd when windows was not able to complete the format
Download HP USB Format Tool download it here when Windows failed to complete the format and run it with administrator privilege.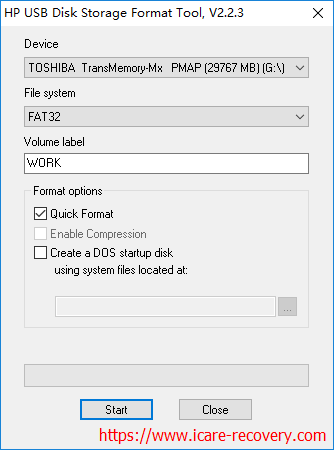 ==>Here this article shows more solution when Windows unable to complete format sd memory card.
How to Convert/Format RAW to FAT32 in SD/Mini SD Memory Card in Windows 7, 8 or 10?
In these days, people are using SD/Mini SD/Micro SD memory card on computers with different operating system types, like Windows XP, 7, 8, 10, Vista and more. And, no matter which type of Window OS versions you are using now, also run file recovery there to take files and photos back at first when Micro sd memory card becomes raw/not formatted and then, format/convert an sd card in raw format with raw to fat32 converter.
==>If you want to format sd memory card with cmd/diskpart, read this Convert raw to fat32 using diskpart/command prompt/using cmd
How to Convert Kingston/Samsung/SanDisk RAW Micro SD Memory Card to FAT32? 
There are also many kingston/samsung/sandisk/transcend/extreme/toshiba sd/micro/cf/tf/mini sd/sdhc/sdxc memory card with different capacities, like 128gb, 64GB, 32gb and more. However, no matter which brand sd memory card you are using, also convert/change raw Kingston/samsung/sandisk/extreme/toshiba micro sd memory card to fat32 with Raw sd memory card format program formatter/raw to fat32 converter software. 
Also pay attention to recover files lost back before formatting/changing 128gb/64gb/32gb sd card from raw to fat32.
Extra Tips for Converting/Formatting RAW SD Memory Card to FAT32
1). Are you searching for Raw to fat32 converter online?
There is no raw to fat32 converter tool that helps people convert/format raw to fat32 online. But, you can free download sd memory card Raw to fat32 converting utility over the internet.
2). Are you trying to repair raw sd card in android?
Without any android phone message, photo, document and apps left on this phone SD/Micro SD card, merely find the format options in Setting interface and convert sd memory card from raw to fat32 there. With something important stored on android phone memory card, remember to rescue raw memory card data back with a data recovery program on a Windows PC and format this sd memory card on your computer or android then.
3). RAW SD memory card cannot format?
==>No worry! If unfortunately raw sd memory card cannot format, also go read more details to resolve it here: Windows unable to/cannot format raw sd card
---
Related Articles
Hot Articles