How to Fix CHKDSK is not available for raw drives in Windows 10
Last updated on 22/10/2020
Background
Windows 10 reports my usb pen drive CHKDSK is not available for raw drives running chkdsk on an external drive/pen drive. How to fix the chkdsk unavailable raw errors in Windows 7/8/10 computer?

Table of content
Part 1: What is CHKDSK is not available for raw drives
The type of the file system is RAW. CHKDSK is not available for RAW drives.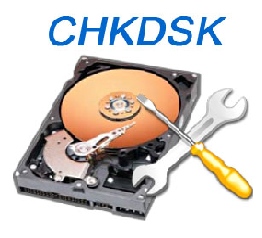 When you see such message after running 'chkdsk J:/f' and hit enter, it means the file system of your drive is damaged for some kind of reasons mainly with
unsafe removal

: you did not remove the drive by correct way and eject it brutally.

virus attack

: virus from online surfing or email attach that got your computer attacked and ended up with drive damaged.

Software damage

to your drive

MBR damaged

that windows failed to load the boot record of your drive
System crash...
Part 2: Why is file system raw
The whole error message is related with FILE SYSTEM that Windows failed to recognize the usb drive file system. The old file system if for a usb flash drive would be probably fat32 or ntfs before the damage.
When Microsoft Windows 10 for example failed to read which file system the usb drive was, then it would tell the file system is raw.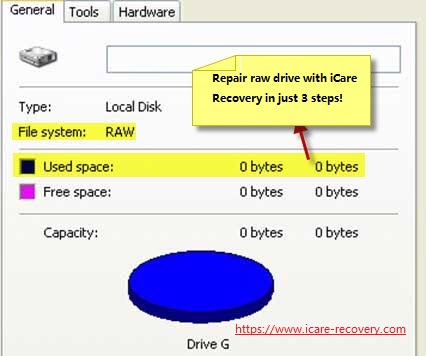 RAW: raw means unexplored, unused.
Common used file system: fat32, exfat, ntfs (for memory card, usb pen drive, removable hard drive, internal disk)
However here when you see such error, it means your usb drive is probably damaged since it has been using for some time or for years but suddenly showed up this error RAW file system.
Part 3: What is CHKDSK /f/r and CHKDSK /f
CHKDSK /f/r
This is a command line that means to fix and repair the targeted drive.
f means fix while r means repair
Video - repair media with chkdsk
The most common ways to use CHKDSK are:
CHKDSK /F – to check and fix the current drive
CHKDSK E: /F – to check and fix a drive like E volume
CHKDSK E: /R – to check and repair and look for bad sectors on E drive
When running /R, CHKDSK will check the entire disk surface for bad sectors and attempt to repair if any that it finds.
How long does it take to run chkdsk f r?
Usually it depends on the components and ability of your PC. Usually it takes about several minutes for a 2GB flash drive and 10 minutes or more for a hard drive. The best performance of your PC, the less time it would consume.
Part 4: Fix chkdsk reports raw drive error with cmd or formatter
STEP One: Recover files from raw drive
NOTE: If the data inside of the raw drive/memory card is important to you, do recover the data at first since there is no program that can convert raw drive without losing data.
Recover data when chkdsk reports raw drives
Go try raw file system recovery software iCare Data Recovery Pro and perform a thorough scan there to recover photos, apps, games, documents, music and files on an external hard disk/thumb drive/Micro sd memory card.
>>Chkdsk raw drive data recovery

Download iCare Data Recovery Pro to rescue data, like images, music, software, games, videos, audios and files, from usb hard drive/flash drive/sd memory card when chkdsk reports not availabe for raw drives.

Save files onto another drive (required)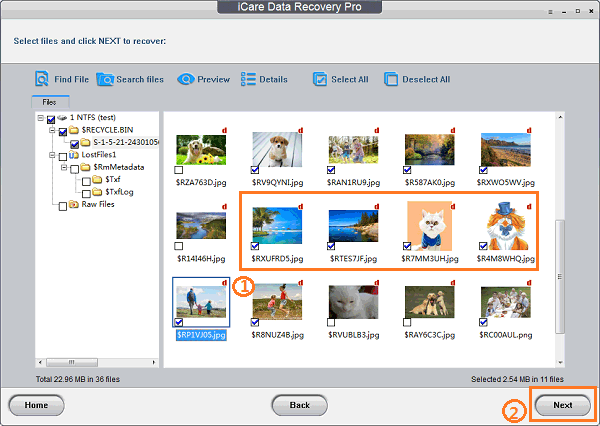 STEP Two: Fix chkdsk not available for raw drives error in Windows 10/8/7 with cmd
There are often two ways to fix CHKDSK error.
Method1: Run CHKDSK with CMD/command lines/diskpart
Plunge external hard drive/usb flash drive/sd memory card to your PC and open CMD. And then, type in "chkdsk /r/f" and start the chkdsk scanning process. 
Please Note: While typing in "chkdsk /r/f", the "f" often stands for the storage device letter that need be tested.
Open cmd by typing 'cmd' after Windows -> 'Find&Search' and a cmd window would pop up.
[format x:/fs:fat32], or [format x:/fs:ntfs]
x can be replaced by the raw memory card that shows on your PC; ntfs/fat32/exfat are most common file system for a good memory card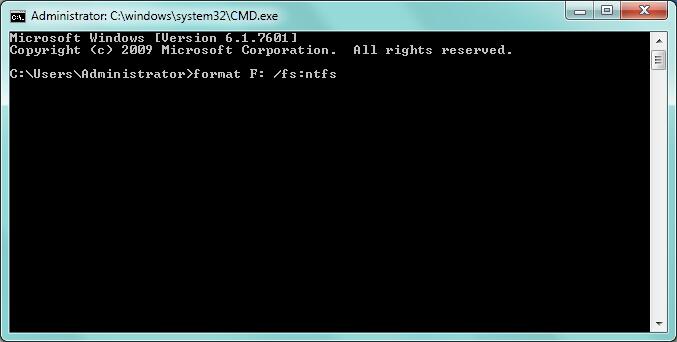 Method2: Run CHKDSK with Error-Checking button
Right click the hard drive/thumb drive/sd memory card you want to test and select Properties to hit Tools tab. Press Checking now button there to go on.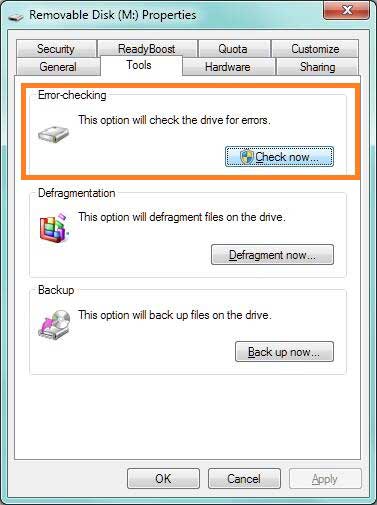 If this error-checking does not work, then format by freeware like hp format tool that you may see a list of usb/disk format tool for free.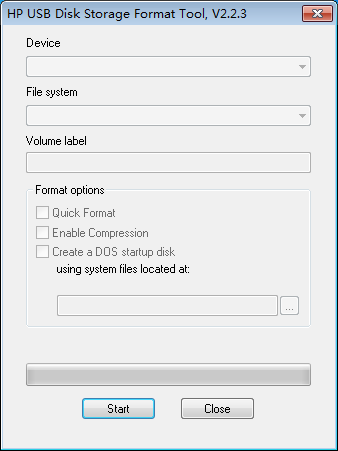 Also read: 7 free usb repair tools, or how to fix convert is not available for raw usb
---
Related Articles
Hot Articles