RAID File Recovery & RAID Failure
This page guide you to recover files from RAID array because of RAID hardware failure, RAID controller failure, RAID drive failure, formatting, etc.
Table of Contents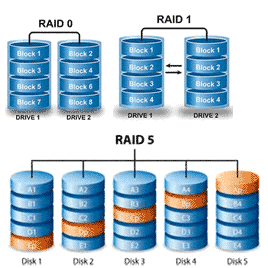 Reasons for RAID File Loss
RAID is a method of combination of a few hard drives into on inexpensive disk, which provides fault-tolerance for data storage. RAID array provides safer solution for data storage than basic hard disk to protect against data loss, but the loss is usually huge and serious once there is any problem with RAID array.
Data stored on RAID array probably gets lost due to human mistake, RAID failure and system problems and more:
Accidentally format disk volume in RAID
One or more hard disks are corrupted in RAID array
…
We will introduce data recovery solution for RAID at first, and then we will introduce solution for all common RAID failures later in this article.
Free Download Software for RAID File Recovery

For any reason that causes RAID data loss, iCare Data Recovery Pro offers a good way to retrieve files from RAID.
Step1. Free download and install this software, and then launch the software and select a proper scan mode.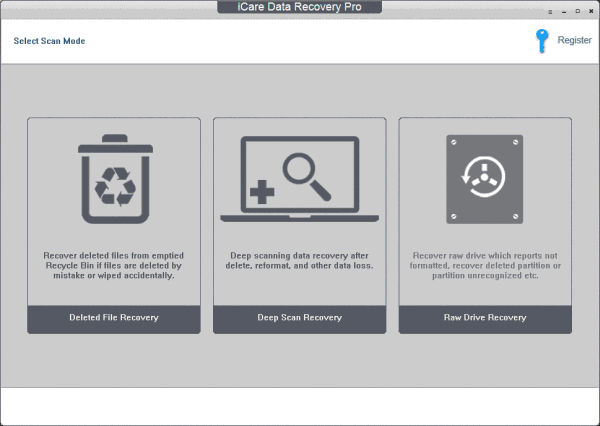 Step2. Find the disk from which data got lost and then the software would scan it for lost files. Patience is needed in order to find all lost files.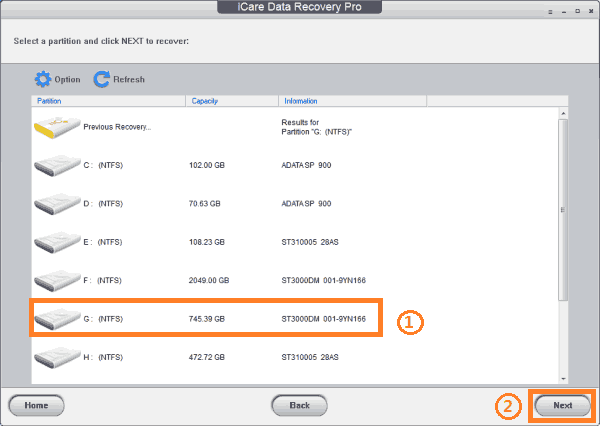 Step3. You are allowed to preview files and then save the files you need.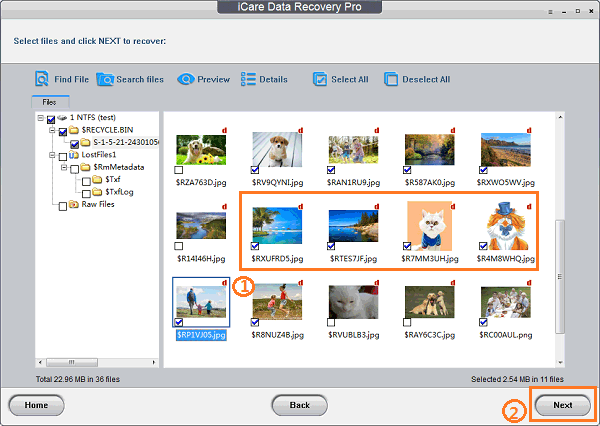 RAID Data Recovery Supported
RAID array is available in different levels, which has their own advantages and disadvantages. iCare Data Recovery Pro supports every level of RAID for file recovery:
RAID 0 is the most basic RAID level, which can be created by 2 hard disks at least. RAID 0 stripes data, but it does not provide data redundancy and fault tolerance. The advantage of RAID 0 is that it offers high read / write performance and is able to increase the disk capacity. For example, if you create a RAID 0 array with 2 hard disks both have 80GB capacity, the capacity the RAID disk can be 160GB. The disadvantage of RAID 0 is, if one of hard disk in the array is corrupted, it will have influence on the system. Thus, the data stored on the disk runs risk of being corrupted or lost.
RAID 1 provides disk mirroring, which is able to mirrored data from one disk to another. RAID 1 is created by 2 hard disks at least. When on disk is corrupted in the array, it does not affect the data on the other disks. RAID 1 provides fault-tolerance, but the capacity utilization is only 50%. In other words, if you add 4 hard disks which have 80GB capacity to create RAID 1, the available capacity is only 160GB.
RAID 2 provides error-correcting coding, which stripes data from one disk to another. The speed of data read and writing in RAID 2 is slow.
RAID 3 needs to be created by 3 hard disks at least. It provides a safe solution for data storage, but the speed is also slow.
RAID 4 array stripes data at block level, which has a good performance of read / writing data.
3 hard disks are needed at least to create a RAID 5 array, which provides data striping at byte level. Today, RAID 5 is one of the most frequently used array by different enterprises.
RAID 6 is created by 4 hard disks at least, which provides good data redundancy. It stripes data at block level with parity data across all disks in the array.
RAID 10 is combination of safety of RAID 1 and performance of RAID 0. It provides high read performance, but its capacity utilization is only 50%.
RAID Failures
RAID array seems to offers better solution for data storage, but it still causes data loss due to different RAID failures, including:
RAID controller failure
Hard disk failures in RAID array
Array configuration is missing
Missing RAID partition
RAID volume is unable to open or cannot be formatted
Lights of RAID warns
RAID information lost, all disks in the arrays is off-line
Cannot enter RAID
Reasons:
When RAID array has any failures, here are some possible reasons:
Virus infection that lead RAID array failure
One or several hard disks is corrupted or physically damaged
Hard disk in RAID array contains bad sectors
RAID array is corrupted
RAID data gets lost due to array upgrading, system updating or system reinstalling
Sudden power outage or power off corrupts the RAID array
Windows check disk corrupts the RAID array
The disk order in the RAID is confused
Solutions:
When RAID array has any problem, you can do following things:
1. If RAID disk shows off-line, you can perform online operation (If system does not warn message saying rebuild the array, it usually does no harm to the data on the array. On the contrary, if system says needs to rebuild array, it probably causes data loss).
2. Replace the corrupted hard disk with new hard disk and rebuild the array.
3. Replace new RAID card
Please recover all data from RAID before rebuilding array or performing any other operations to repair the RAID failures.
---
RAID Data Recovery Resource
---
Related Articles from other guide
Seagate external disk recovery : recovering data from seagate external when it was not recognized by PC, reformatted by mistake, raw drive or other problems and need to restore inside imporant data.
Data Recovery Free software guide: use free software to recover data from various kinds of data loss.
How to use data recovery software : guide that shows how to use data recovery program to bring lost data back.
Free software to recover lost data: freeware to bring lost data back
Dynamic disk recovery software - restore data from dynamic disk when it was formatted, deleted, damaged etc.
Windows 7 data recovery software: data recovery from Windows 7 operating system related media drive
FAQ Data Recovery : most frequent data recovery cases
Hard Disk Data Recovery Software - recover data from hard disk when laptop desktop hard disk usb external disk encounters data loss or other problems
Format Recovery Resource : data recovery guide related with format reformat unformat
Memory Card Recovery : data recovery from memory card when it has encounters various kinds of error
Windows Data Recovery : restore data from Windows digital media when files were deleted
Fix Errors : solution for error messages that happen to a digital media
Partition Recovery : Recovering data from deleted partition, partition missing, partition errors etc.
Pen Drive Recovery : recovering data from pen stick
Raid Recovery : recover files from formatted damaged raid array