Recover files from Pen Drive (Thumb drive)
Last updated on 19/11/2018
iCare Data Recovery - the solution for pen drive file recovery
Pen drive sometimes called pen stick is a covenient storage device but it is a fact that the data stored in the pen drive may suffer great danger like pen drive damaged by virus and has some errors like "pen drive is not formatted error", pen drive is unreadable, pen stick became RAW, pen drive reformatted by mistake, deleted files from pendrive bymistake...
iCare Data Recovery will search all possible data on the disk and then list them and show them for you to save. All you have to do is to download a free trial and search lost files now.
How to recover data from pendrive
Step 1: Download and install iCare on your PC and connect your pendrive to Windows 11/10/8/7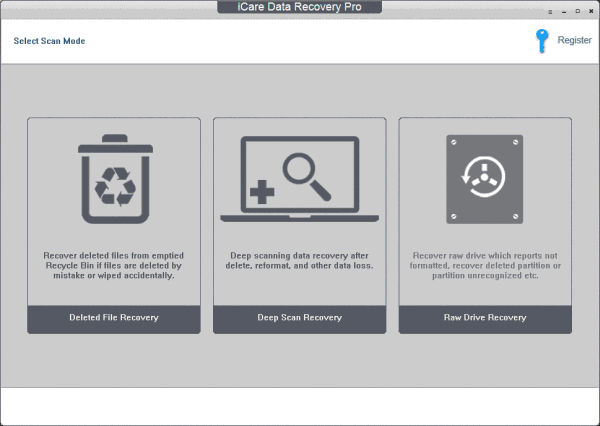 Select a possible drive that contains your files and let it build file structures for recovery.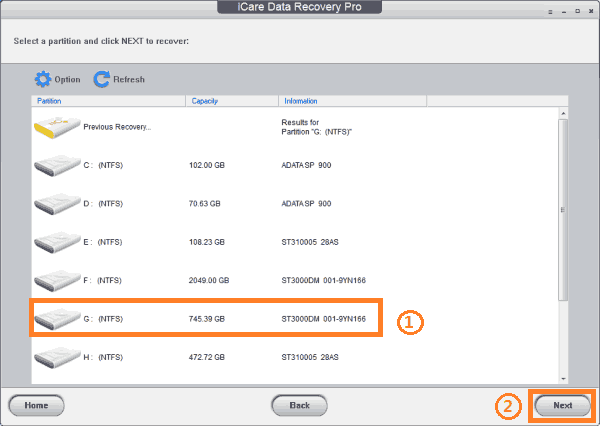 Preview lost files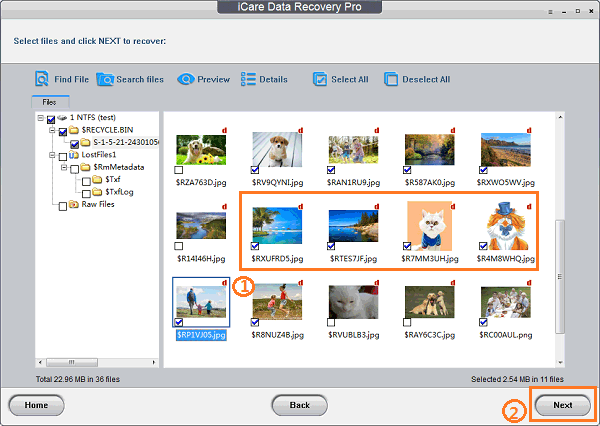 Pen Drive Data Recovery
In current and advanced technological times, Pen drives are considered as easiest devices for data transfer between computers, notebooks, and laptops. Using pen drives, it is now much easier to transfer larger files and data. These pen drives are also used as reliable source for storing valuable data. Since these are new devices, so many users are not much aware of their proper use, and become victim of data loss, despite the ease and reliability of these pen drives. The most common reasons observed for such data loss are various kinds of viruses, errors by user handling, accidental deletion of files, static electrical supply, and power surges.
For all such cases, iCare Data Recovery provides best solutions. The recovery of deleted or formatted data, the lost and missing data, the corrupt files and folders, and any files or data stored in damaged pen drive can be restored with much ease by using iCare Data Recovery.
The experts at iCare Data Recovery are regarded as best in service, and have won a wonderful reputation over the years for the marvelous services provided for recovery of any sort of lost data, specially from pen drives.
The cutting edge data recovery solutions from iCare Data Recovery, includes data recovery from all possible causes which may include:
Files Back up Failure
Shutting down the system improperly by the user, or by accident
Deletion, formatting done accidently due to user error like mistakenly deleted photos due to format sd card by error
Any kind of physical damage of Pen drive caused by whether electricity, water, or fire.
iCare Data Recovery experts offer most economical, effective, and quickest solutions to recover any damaged, lost, deleted, or formatted data from any kind of Pen drives. They use their state of the art technology to satisfy their customers in most high tech and exclusive skills of their own.
The salient features of these skills include:
Recovery of 100% data from any drives damaged not physically
Recovery of all lost or deleted files and folders from any kind of drive
Recovery of data from corrupted drives
If you have any lost data and you are at extreme discomfort, allow experts at iCare Data Recovery to receive your pen drive and recover and send you back the lost valuable data.
---
Related Articles