Recover files from damaged partition
iCare Data Recovery - the right solution for file restore
When hard disk partition has problems and lost files, iCare Data Recovery can efficiently restore lost files including photos, files when it has been formatted, reformat by mistake, damaged and cannot be read by computer, deleted files by mistake or due to human errors...
iCare Data Recovery will search all possible data on the disk and then list them and show them for you to save. All you have to do is to download a free trial and search lost files now.
---
Partition Recovery Get Files Back
Partitions are a way to separate data or install more than one operating system.  Partitions may accidentally get deleted or lost.  Many times the partitions have problems which could even disable the computer.  A few things that can cause this problem are Master Boot Record damage, hard drive formatting, Virus infections, power outages and human error.
Master Boot Record damage:  the Master Boot Record is used in the process of starting the operating system.  If this gets damage it will corrupt the partitions and result in your hard drive not booting

Hard drive formatting:  formatting your hard drive with paying attention to the information that is on the partition

Virus Infection: Many types of virus that can cause partition corruption

Power outages:  repeatedly shutting down abruptly can corrupt the partitions

Human Error:  deleting needed system files can cause partition corruption
Many times, data from lost partitions can be recovered.  You must act quickly so that the information doesn't get overwritten.  When someone tries to fix this problem that is inexperience it can be a big headache.  First off, you have to understand how the operating system stores data on the hard drive. The file system creates partitions that are on logical disks. You will have to figure out which partition is causing you the issue.  Usually if the files are missing or you can't write from it or you can't boot from it then that is the partition in question.  Try not to write additional information to that partition.  If you accidently delete the partition, do not create a new partition, it's better to leave it blank.  If you can do not boot from it, find another computer with the same file types that you can transfer the hard drive to.  If you are able to do this then you will be able to boot from the 2nd computer and access the information from the corrupted hard drive as a logical drive.  You can use Windows to access this information and transfer it to the 2nd computer.  If you do not have another computer to transfer you information too, then avoid reinstalling the hard drive.   This will override your information and it will be lost.
You can also use file recovery software.  iCare Data Recovery is a good program to use to recover your files. Once you have recovered your partition, make sure you backup your files and do a full backup of your partitions.  Try not to reinstall your operating system on the partition that is causing you problems.  This will reduce the chance of more data lost.  Also make sure you do a system health check to verify that all partitions are clean.
Data Recovery from deleted partition, lost partition, formatted partition, damaged partition
Here is how data recovery was performed to restore files.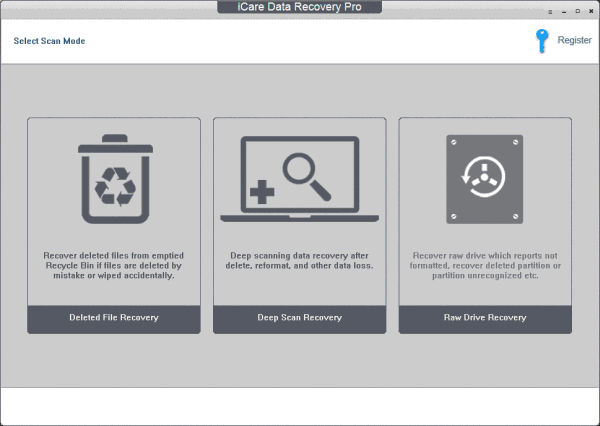 Select a possible drive that contains your files and let it build file structures for recovery.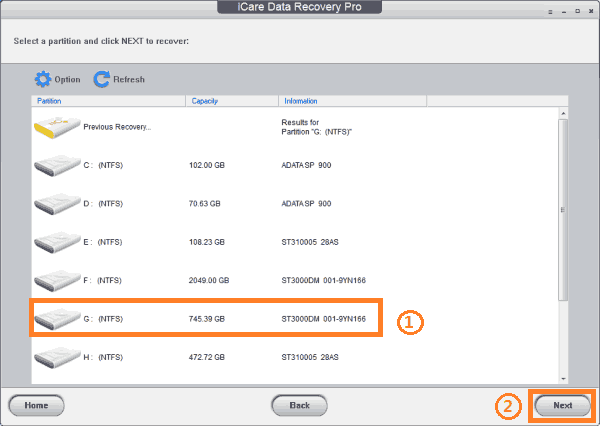 Preview lost files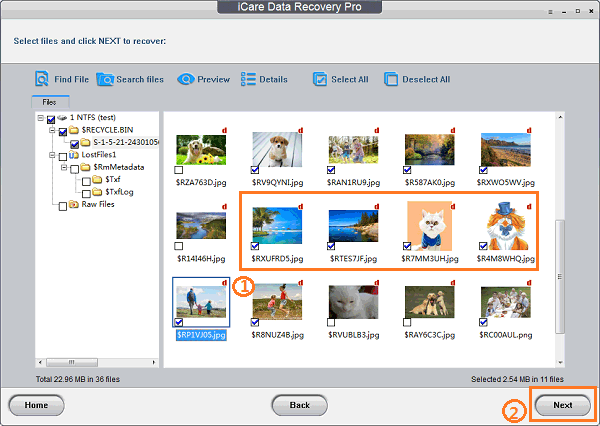 Download Free | Read More about iCare Data Recovery
recover files from lost partition
---
Related Articles