Review of iCare Data Recovery Software by CNET
December 13, 2010, iCare Data Recovery software has been recommended by CNET.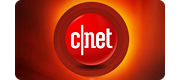 CNET's author Rick Broida introduced iCare Data Recovery and recommended this software in his work:
"iCare promises to rescue data from any number of common calamities, including drive failures, corrupted Master Boot Records, bad boot sectors, deleted partitions, virus attacks, and even messed-up Norton Ghost images. The software supports internal and external hard drives, flash drives, and memory cards (like the kind used by digital cameras). It's compatible with Windows 2000, XP, Vista, and 7, and even Windows Server."
About CNET
CNET is a website, which shares the latest technology news and gives products reviews on different kinds of software, mobile apps and games, etc. This website gives you information, tools and advice to choose right and useful products.
About the Author
Rick Broida has been a technology journalist for more than 25 years, who often writes about business and consumer technology. He is the editor of CNET, who writes for iPhone Atlas and How-to blogs.
Review Details
For more review detail information about iCare Data Recovery by CNET, you may go to the following page:
http://www.cnet.com/news/get-icare-data-recovery-software-free/#!