Review of iCare Data Recovery Software by CBS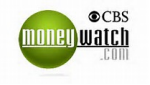 December 13, 2010, iCare Data Recovery software was recommended by CBS.
CBS's author Dave Johnson has tested iCare Data Recovery and recommended this data recovery software in his review:
"iCare Data Recovery Software is a hard disk recovery program that is designed to restore lost data in a wide variety of situations. It can help recover files that have been accidentally deleted, lost to a hard drive format, hardware failure, and the aftermath of a malware attack."
About CBS
CBS aims to provide shareholder services including stock quote and market information, corporate governance, investor news, tools, upcoming events and presentations for investors.
About the Author
Dave Johnson is the author of CBS. He also writes for eHow Tech and he is the author of three dozen books, among which How to Do Everything with Your Digital Camera is the best-seller. Dave John worked at Microsoft and he has written about technology for magazines including PC World and Wired.
Review Details
For more review detail information about iCare Data Recovery by CBS, you may go to the following page:
http://www.cbsnews.com/news/for-limited-time-get-icare-data-recovery-software-for-free/