Data Recovery from Memory Card, Flash Card, xd card, microsd card, cf card, MMC, SM(Smart Media), MiniSD etc.
Restore photos, files from memory card with iCare Data Recovery
Working as an comprehensive data recovery tool, iCare Data Recovery is able to restore files whenever your memory card has data loss.
Frequent data loss to memory card might happen like,
Virus attack
Memory card become RAW format
Pressed restore button and lost photos
Inaccessible memory card
Deleted photos by mistake
Corrupted sd card recovery...
iCare Data Recovery is able to restore lost photos from memory card even when it is inaccessible, drive not formatted, reports RAW, reformatted, damaged, deleted, or virus attacked...

---
Recovering files from all types of memory card
Restore photos, files, video files from the following memory card,
Restore files and photos from SD (Secure Digital) Card
MMC photo restore (MultiMedia Card)
Recover formatted, deleted photos from MicroSD card
Restore photos from SDHC
Memory stick file recovery
MicroDrive photo restore
MicroSD card, MiniSD card file recovery
Memory stick Duo, Memory Stick Pro, Memory Stick Pro Duo recovery
SM card, celluar phone, smart phone, MP4, MP3 and other digital media that carries memory and stores files and photos etc.
Memory Card Became RAW Format
Usually memory card stays FAT32 with its file system, however things odd would happen like when you plug your memory card to your computer, it shows RAW format and even ask you to format it while there were photos there. This could be caused by virus or memory card reading errors, boot sector damaged etc.
How to restore files or access files when memory card reports RAW? The only solution is to restore files with some recovery tool like iCare Data Recovery. There is no possiblity that you could fix the raw error by yourself. If your files have some backup copies, then you can forget the file restore, just format the memory card and then take new photos, but your old photos would be gone forever if you take new photos after format. Usually there are great chance for file recovery even you have memory card raw and did the reformat.
Safe data recovery from memory card:
iCare Data Recovery is read-only program that won't write any data to your lost drive if you did not install it on the lost drive. It is built with special data searching and tracking method which reads data on the device you specify without touching the files.
To recover files from memory card or any storage card like sd card, cf card, xd card, minisd card, microsd card... you need to connect it to a Windows running PC and then run iCare Data Recovery and the program will handle the rest for you.
Here is how data recovery was performed to restore files.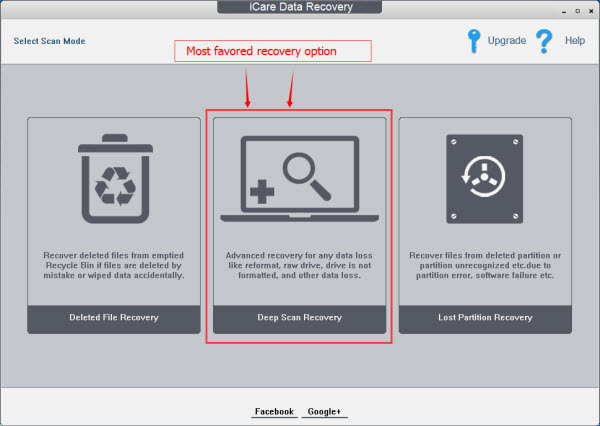 Select a possible drive that contains your files and let it build file structures for recovery.
Preview lost files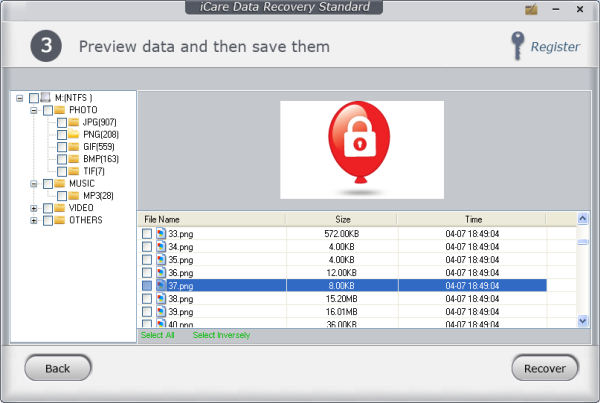 Download Free
---
Related Articles