Xiaomi Smart Phone Says Memory Card RAW Needs to Reformat
"Hi! Please give me some help because my Xiaomi smart phone says memory card has RAW format needs to reformat. I got the same error message on my Xiaomi smart phone and computer. I was unable to read any data from this RAW memory card because it keeps saying memory card is not formatted. Do I need to format the memory card to fix the error? Will I lose all data after formatting memory card from RAW to FAT32? How do I recover all inaccessible data?"
"I have some problem to access files from my Xiaomi mobile phone memory card because it reports memory card RAW file system asking to reformat. It is a 4GB memory card, but now it shows 0 byte space. Where is all my data? Do I still have chance to recover all lost files from a RAW memory card on Xiaomi smartphone? Can you tell me what I can do to recover data from corrupted memory card? Thanks for any clue!"
Do you have any idea to resolve the problem when your Xiaomi smartphone says memory card has RAW file system and needs to be reformatted? Nowadays, almost everybody has a smartphone, among which many people use Xiaomi mobile phone. Data loss from a smartphone memory card is no longer a strange problem, but it is still a difficult task for most of people to get back lost files. Therefore, this article will share step-by-step guide for memory card recovery when Xiaomi mobile phone shows RAW not formatted error message on it.
Data Recovery When Xiaomi Phone Says Memory Card RAW Needs to Reformat
You should use a data recovery tool in order to recover data off a RAW not formatted memory card. iCare Data Recovery Pro is able to recover different types of files from memory card when it has RAW format error and requires formatting on Xiaomi mobile phone. Although you might receive the error message on your Xiaomi phone, you should connect the memory card to a Windows computer to extract all inaccessible files from the memory card since iCare Data Recovery is only compatible with Windows OS. This software is able to search every lost file from RAW memory card by deep scanning, so you are able to recover almost all lost files including images, music, videos and more.
Steps for Xiaomi Phone RAW Memory Card Recovery without Reformat

Preparation: Free download and install iCare Data Recovery on Windows computer. Then, connect the memory card to this computer and launch the data recovery software.
Step1. You need t select a proper scan mode after entering the main interface of the software.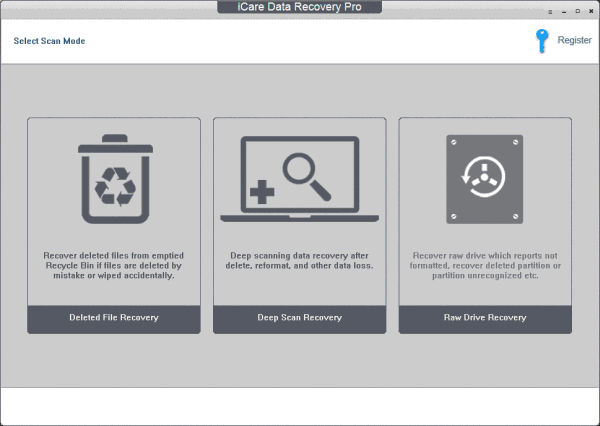 Step2. Choose the RAW memory card (it usually shows as unknown device on computer) and then you only need to wait patiently before the scanning is completed.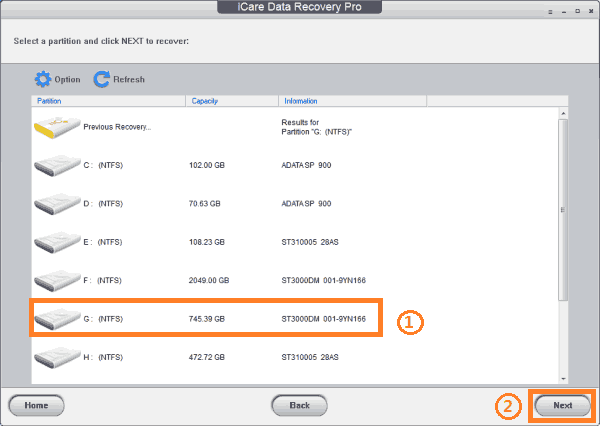 Step3. You are allowed to preview files after scanning and then save all need data to another drive.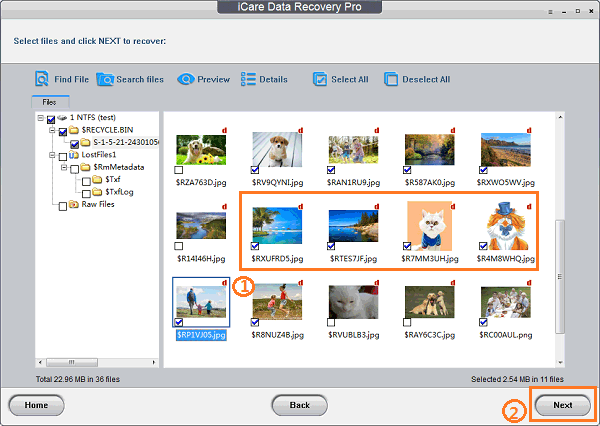 Pay attention:
Please do not format memory card on your phone or computer when there is important data on this card
Please do not let the memory card suffer any possible physical damage or data overwriting
Please do not save the recovered files to the RAW memory card which asks to be reformatted
Xiaomi Smartphone Shows 0 Byte on RAW Memory Card
Have you ever found that your memory card only has 0 byte space when its file system turns to RAW format? Please do not panic when you realize that memory card shows 0 byte space. Memory card reports 0 byte space because Xiaomi smartphone or computer cannot recognize its file system, but it does not mean that all data has been erased from the memory card permanently. What you can do is to run iCare Data Recovery to recover files when memory card becomes RAW file system on your Xiaomi smartphone or computer.
==>> To convert RAW memory card to FAT32 without losing data, please go to this page - Convert RAW to FAT32>>
==>> If you meet any problem to fix RAW to FAT32 on memory card, please see this article - Memory card could not be formatted>>
Similar Error Message like RAW Not Formatted on Memory Card for Xiaomi Phone
A common symptom of RAW not formatted memory card is that you cannot access the card to read or write any data. In this situation, only data recovery software is available to help recover all inaccessible data. Here are some similar error messages like RAW not formatted error on memory card for Xiaomi mobile phone, in which situation iCare Data Recovery is available for lost file recovery:
Memory card is write-protected
Memory card had read / write error
More other similar error messages
When you get any of error messages and cannot access the memory card, you should always remember to recover data first of all. iCare Data Recovery can not only recover files from a memory card which shows RAW file system and requires reformat, but also it is able to recover data when memory card is not accessible due to other reasons. This software is also available for other brands of phone recovery such as Blackberry file recovery, Samsung file recovery, HTC file recovery and more.

---
Related Articles