Windows XP Shows RAW Format on USB Thumb Drive
"Windows XP shows RAW format on USB thumb drive when I insert the thumb drive to my PC. It disables me to read any data on this RAW USB thumb drive. Is there a way to fix the RAW format error and restore inaccessible data from my USB thumb drive?"
Many people's PC still runs Windows XP OS though Microsoft has stopped providing support and updates for Windows XP. Since support and updates for Windows XP has ended, your PC might run in an unsafe environment in which situations your PC might suffer unexpected disaster like virus infection. If a PC is infected with virus, your USB thumb drive or other storage media might be infected with virus too when connected to the PC. Virus infection might corrupt the file system of USB thumb drive and lead it to show RAW file system. When Windows XP reports RAW error on your USB thumb drive, you cannot read or write data.
Do you want to recover data when USB thumb drive changes to RAW file system on Windows XP? What can you do to rescue files off an inaccessible RAW thumb drive?
Data Recovery When Windows XP Reports RAW Error on USB Thumb Drive
When Windows XP does not allow you to open your USB thumb drive due to RAW format error, you can rely on data recovery software iCare Data Recovery to deep scan the thumb drive to search all inaccessible data. This software is able to recover images, documents, videos, music and almost all kinds of files. iCare Data Recovery works on Windows platform including Windows XP and Windows Vista, 7, 8, 10. Now, you can refer to the guide below to recover data from USB thumb drive when receiving RAW format error:

Step1. Download and install iCare Data Recovery on Windows XP. Launch the software and choose a proper scan mode.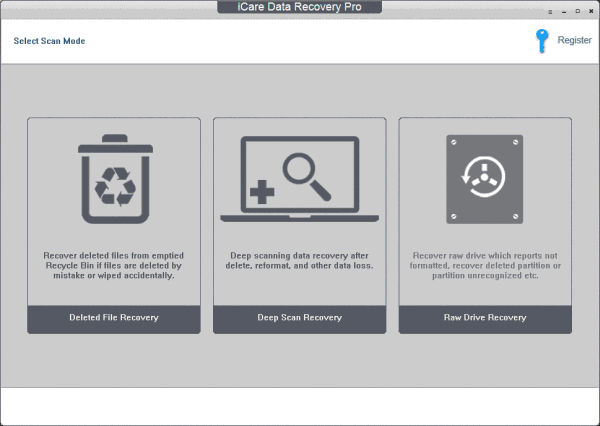 Step2. Select the USB thumb drive as aim disk and then wait the software to scan it for lost data.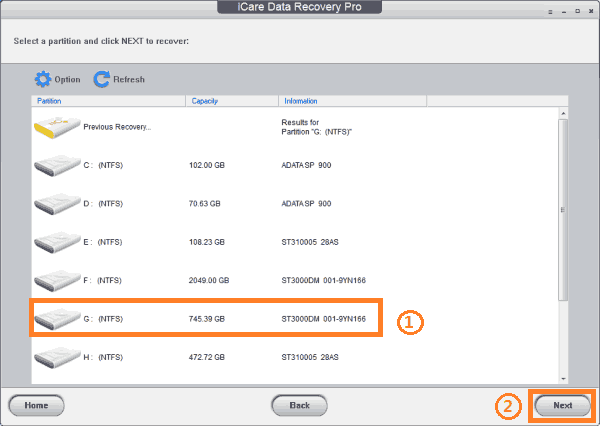 Step3. You can preview found files after scanning and then save the lost data to another drive.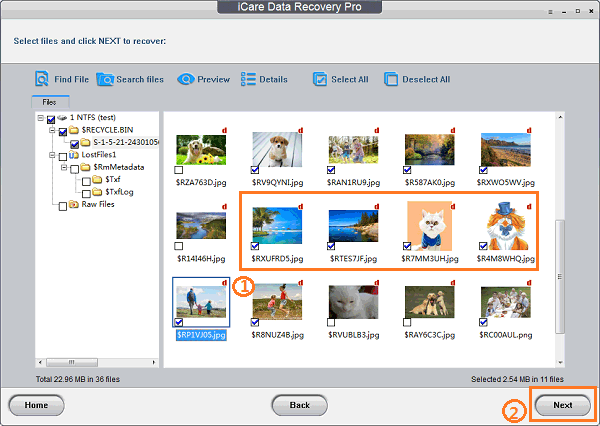 When Windows XP says RAW format error on USB thumb drive, usually it will ask you to format the disk drive before you can use it. iCare Data Recovery is a read-only data recovery tool that enables you to recover data off the RAW USB thumb drive, but it is helpless with RAW drive error fixing. You need to format the thumb drive from RAW to FAT32 after data recovery.
==>> If you want to format the USB drive from RAW to NTFS, please go to this page - Convert RAW to NTFS without losing data>>
CHKDSK Not Available for RAW USB Flash Drive
Sometimes, you do not want to format a RAW flash drive when it contains important data. In this situation, you can try to run CHKDSK tool to check and fix errors on the USB drive without formatting it.
==>> If CHKDSK failed to fix error on RAW USB drive, please go to this article - CHKDSK is not available for RAW drives USB>>

---
Related Articles