Windows XP Fails to Recognize External Hard Drive
Windows XP Fails to Recognize External Hard Drive
When Windows XP computer fails to recognize USB hard drive since it is displayed as not formatted external hard drive or not initialized USB hard drive in Disk Management, unsupported RAW file system error, it is virus infected, gets other logical damages, or it has been formatted or extracted improperly during data transformation.
Without extra hard drive data backups, external hard drive file recovery software is able to help recover missing or inaccessible Word documents, songs, films, mails and more files from not recognizable USB hard drive. Hence, right now, what you are supposed to do is only stop adding new information on this hard drive and select read-only data recovery software to scan this unrecognizable external HD.
Video - How to repair disk when Windows cannot recognize it
Also read: how to fix external disk not detected in computer
3 Steps to Recover Data from Not Recognized USB Hard Drive
No matter why your Windows XP computer fails to recognize your inserted USB hard drive, like drive RAW format error, unformatted external hard drive error or logically damaged hard drive problems, etc, your computer USB HD files are not wiped or destroyed completely. Instead, they may be still safely stored there and only inaccessible there before any format. Hence, do no any farther rewriting process on this drive and go download external drive not recognized error recovery software to rescue your precious computer documents, movies, audios, videos, mails, games, archive files and more.
Here are simple steps for Western Digital file recovery, Seagate recovery, Samsung data recovery, etc:
Step1. Download and install drive data recovery software on your computer with this not recognizable hard drive inserted.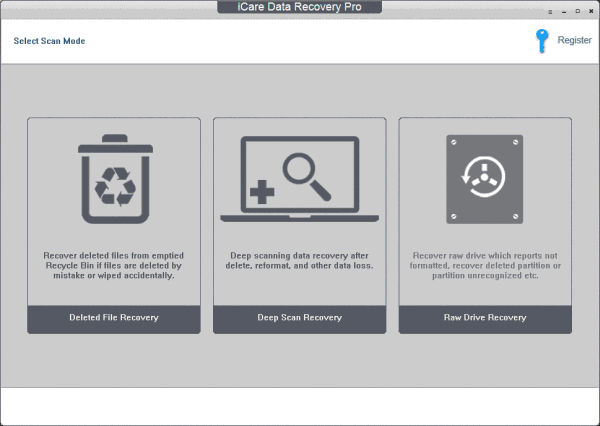 Step2. Run this software and open its main screen to choose a proper data recovery mode.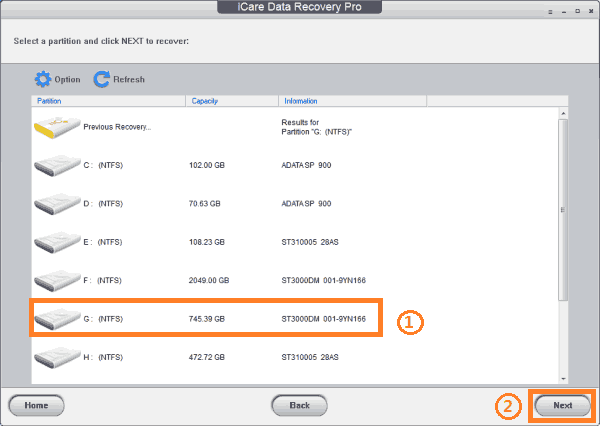 Step3. Preview the scanned USB HD files and see whether all of them are recoverable.
Step4. Recover wanted data to another USB hard drive, flash drive or storage device.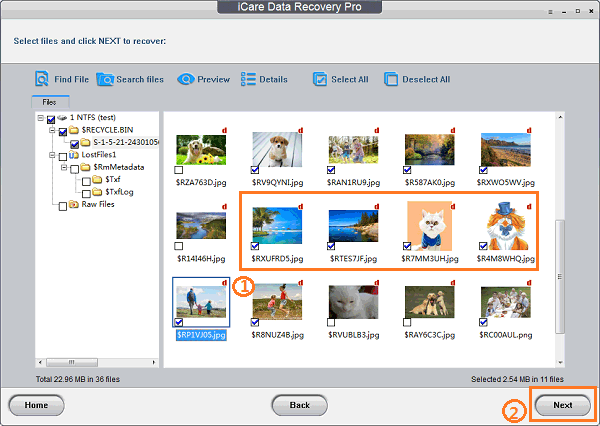 Please Note:
*If you are not sure whether the searched data recovery software is useful for you or not, go try its free trial version before you pay for the data recovery services.
*If you have enough extra storage devices, save the restored data to another device in case of data recovery failures.
*If your computer has no enough free space to help back up important hard drive data, remember to prepare data backups on different devices or online storage in the future.
External HD Damaged, how to repair it
When hard drive is damaged, it could not be recognized in Windows computer, you may start repairing it with the following ways.
Video - repair disk to avoid errors
Also read: how to repair damaged disk
Generally, the Windows computer would not recognized a computer external hard drive since this drive gets RAW file system error, not formatted error, not initialized error or other logically damaged drive error problems. However, no matter whether your drive is really logically damaged, do not forget to format that unrecognized external HD to see whether it could be detected and read well again. Why? When external drive is in RAW format and asks to format or gets a CHKDSK RAW drive error, the formatting process helps convert RAW to NTFS. When external HD is not formatted due to virus infected, unsupported files system or improper extracting or dropping, the formatting process help remove this unformatted drive errors. And when your computer removable hard drive gets logical damages somehow, the formatting process also helps restore the functional use of this drive as long as this external HDD has not been physically damaged and cannot be recovered by any professional repairing technologies, like drive having been dropped into pieces or hard drive having been corrupted with too many bad sectors, etc. Overall, format your USB hard drive to see whether it is able to work effectively as before.
Windows Computer Is Unable to Recognize External HDD due to Physical Drive Corruption?
Of course, if you find your Windows computer is not able to recognize external hard drive which is not detected as not formatted, not initialized or RAW format and it even cannot be showing anywhere of your computers, OK! It sounds like that your not recognized external hard drive has physically corrupted and the related data recovery software found online often helps nothing in taking your original drive data back, but, the professional data recovery companies, agencies or shops do. Hence, when your external drive is not showing up on any computer or any place of your computer, your external hard drive seems to be physically damaged and take it to some data recovery company for professional data recovery helps. For example, if this hard drive only gets a broken USB port or cable, these data recovery experts often will smoothly help you take your desired files and contents back as you wish. But, if this hard drive is seriously damaged due to bad sectors, long time use or the like causes, they will help you recover the recoverable data back as much as possible. Of course, that may also cost a lot. Overall, no matter what happens, always believe that there are still many choices for you to get back your very important USB hard drive contents when Windows computer fails to recognize your external HDD.
Windows XP Computer May Get Problems and Make Your Removable Hard Drive Unrecognizable
In daily use, when your Windows XP computer fails to recognize your USB hard drive, except some problems related to your connected external HD, it is also possible to be caused by the computer problems. For example, when your computer gets a damaged OS, including deleting or damages some essential operating system files or folders, outdated computer operating system or incompatible OS updates and more, your computer may read your connected hard drive improperly and gives many unknown or weird error messages or problems. When your computer has gets a damaged USB port and your external hard drive is coincidentally plunged with that damaged USB port, your computer may also read no removable hard drive though when you are sure you do have inserted it well there. Overall, no matter which type of computer problems you have encountered, remember to disconnect your drive and try it with several USB ports or computers before you try a reliable data recovery tool found online.
---
Last updated on Nov 01, 2022
Related Articles