Windows Was Unable to Format XD Card
Have you ever received message saying Windows was unable to complete format for an XD card on your computer? You can format an XD card on your computer to erase all data on it or fix RAW not formatted error on the XD card. If you reformat an XD card which has RAW file system, Windows may pop up it is unable to complete the format sometimes. What can you do if you get this error message on your XD card?
Video - how to fix unable to format memory card
Also read: unable to format memory card solution
==> Please refer to this page for error fixing when XD card is unable to be formatted by Windows – Windows unable to complete the format problem fixing
XD Card RAW File System
XD card is a special memory card designed for digital cameras, but you can connect it to your computer through various card readers to read, edit, delete or transfer data. However, when an XD card turns to RAW file system, you have no chance to do any operation on it except formatting the card. An XD card may shows RAW format error on a digital camera or when you connect it to your computer.
==> For more information about RAW file system, please read the article – RAW drive

>> Quick Solution for RAW XD Card Recovery When Windows Cannot Format
Download iCare Data Recovery Pro to recover files from the RAW XD card when Windows cannot complete the format.
How to Recover XD Card When Windows Failed to Format It?
iCare Data Recovery is compatible with all kinds of XD card for various types of data recovery. This software works on all Windows platform, so follow the guide below:
step1. Run the software and select a proper scan mode.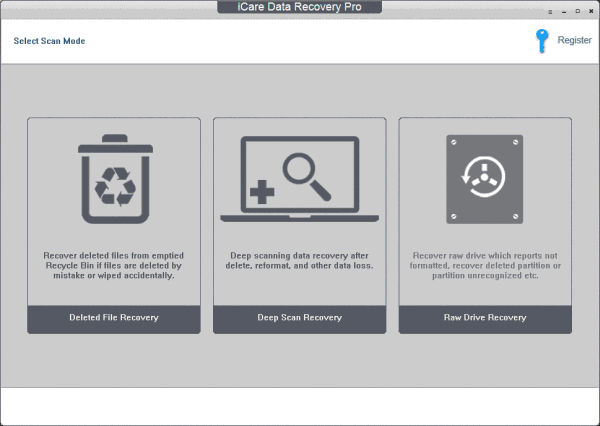 Step2. Choose the XD card as target disk and then let the software scan it.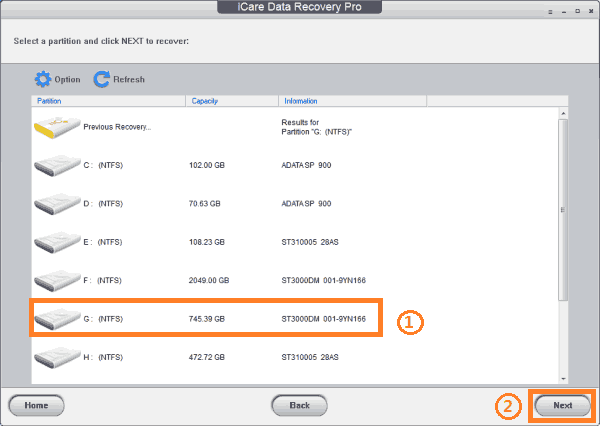 Step3. Preview found photos and then recover all files that you need.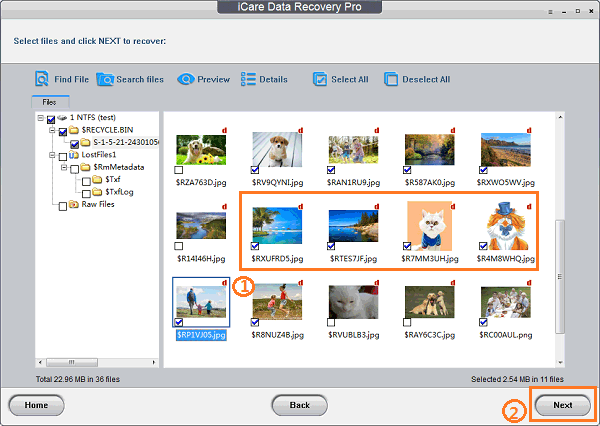 Also read: free xd card recovery
When XD card reports it was unable to be formatted, you had better stop formatting it! You should use data recovery software to extract all inaccessible files from the XD card before it is overwritten or gets damaged due to improper operation!
Olympus XD Card Formatting Help
"When I tried to format my 512MB XD card in Olympus digital camera, it show a card error. Then, I tired to format this XD card on my computer, but I got a message saying Windows was unable to complete the format" – A user from ecoustics forum
==> You can read the original question of this user from the source forum, please refer to the following Forum Users Details Resource at the end of this page.
Solution for the Olympus XD card user above:
Since the XD card is unable to be formatted in both digital camera and computer, probably the card is corrupted. Therefore, you have to fix the XD card if you want to use it for data storage again.
==> To fix an XD card which cannot be formatted, please visit the page – Memory card cannot be formatted by Windows>>
==> Related Article: Recover unformatted XD card
Windows Cannot Format FujiFilm XD Card
FujiFilm is another brand of XD picture card. FujiFilm is a Japanese corporation that manufactures XD card, digital camera and some other devise. You can use a FujiFilm XD card in FujiFilm digital camera, but improper operation or some other problems may lead a FujiFilm XD card to show RAW unformatted error but it is unable to be formatted finally.
==> This article will guide you to fix problem that Windows cannot format an XD card – Solutions for Windows cannot format
Tips for Using XD Card to Avoid Unformat Error
An XD card is specially designed for Olympus and FujiFilm digital camera, so it has some limitations when you use it in other digital devices. You should pay attention to following points when using an XD card to avoid unformat error:
1. When you connect an Olympus XD card to computer for copying files, system usually cuts files from the card. When you insert the Olympus XD card to your camera after cutting files from it on computer, it would ask you to format XD card and turn off the camera.
2. It may cause XD card error if you format it by connecting it to your computer via a card reader. You had better format an XD card in digital camera or connect it to computer through USB cable.
Also read: How do I fix memory card unable to format
---
Related Articles
Forum Users Details Resource
External Resource