Windows Was Unable to Format SSD
You are trying to read or write data on an SSD but PC reports that the disk drive needs to be formatted and finally tells you Windows is unable to complete the format?
SSD is flash-based solid state drive, which has a faster read speed than basic hard drive. An SSD is available in internal solid state drive and external solid state drive, both of which can be used in different Windows computers for data storage. What can you do if an SSD reports it was unable to be formatted when Windows PC says you have to reformat the drive before opening it?
==> See Windows was unable to complete the format if you need any help in fixing SSD cannot be formatted problem.

>> Solution for Data Recovery When SSD Cannot Be Formatted
Download iCare Data Recovery Pro to recover all inaccessible files without formatting SSD when it says Windows cannot complete the format.
Windows Cannot Format RAW SSD
An SSD turns to RAW file system and asks to reformat, but Windows says it cannot complete the format for RAW SSD.
==> See RAW drive fixing
How to Recover Data from Unformatted SSD?
iCare Data Recovery is a read-only data recovery program, which supports all kinds of SSD including internal and external solid state drives for data recovery:
Step1. Run the software and choose a proper scan mode.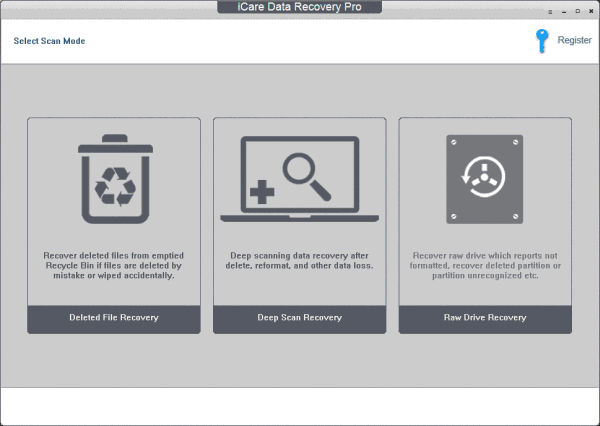 Step2. Select the SSD and let the software scan it to search lost files.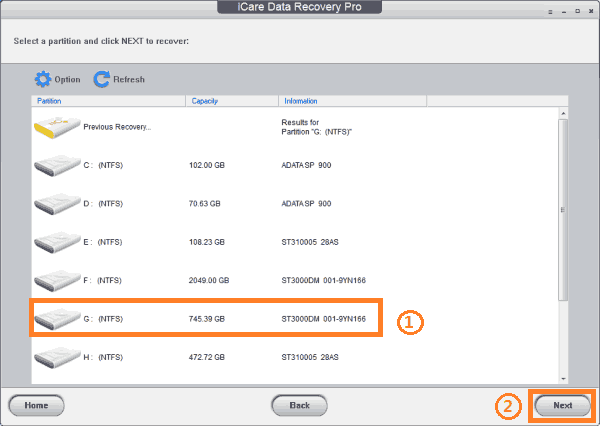 Step3. Preview found photos and documents and then save the lost files to another drive.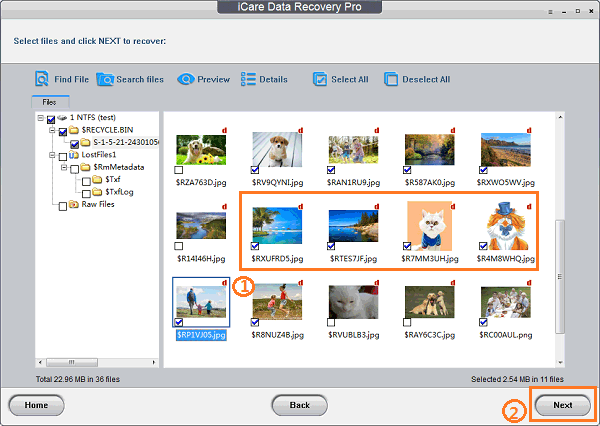 Useful Solution for Problem That Windows Failed to Format SSD
After data recovery, you can try any method you know to resolve the problem about unable to format on SSD. For example, you can run Command Prompt to reformat the SSD.
==> See Solution for Windows unable to format problem if you want to get more useful solutions to resolve the problem
Windows Was Unable to Format Internal Solid State Drive
An internal solid state drive offers a way to store data on your computer, just like a basic hard drive. An SSD usually access data more quickly than a basic hard drive. Since there is no mechanical part in an SSD, SSD is shockproof which make it less prone to be physically damaged. However, an internal SSD sometimes still suffers different troubles, which make it unable to be formatted by Windows.
==> If any brand of internal SSD reports it was unable to be formatted on any Windows operating system, you can refer to this page – Windows cannot complete format. It is helpful with the error fixing on all internal SSDs. Before fixing the error, it is important to get a safe and useful way to get back all data.
1. SanDisk SSD is not able to be formatted in Windows
SanDisk is an American corporation, which is specialized in designing and manufacturing memory cards, USB flash drives and Solid State Drives, etc. Its SSDs include SanDisk Ultra SSD, SanDisk SSD Plus and SanDisk Extreme Pro SSD have a good reputation among its users. SanDisk was acquired by Western Digital in May, 2016.
==> Please refer to SanDisk SSD data recovery if you do not want to lose any file when SanDisk SSD cannot be formatted in Windows
2. Intel Solid State Drive was unable to be formatted by Windows
Intel is also an American corporation which is the world's largest chip manufactures. Intel Solid state drive is one of the best-sellers among all brands of SSD products.
==> When Windows reports it was not able to format an Intel SSD, please refer to this page to extract all file from the inaccessible Intel SSD – Intel SSD data recovery
3. Windows cannot complete format on Samsung SSD
Samsung SSD is manufactured by Samsung Electronic which is a Korean corporation also manufactures SD card, micro SD, thumb drive, digital camera, smartphone, computer, etc.
==> For Samsung SSD recovery when it says cannot be formatted by Windows, please go to this page: Samsung SSD data recovery
4. Windows was unable to format Plextor internal SSD
Plextor SSD is a Japanese brand, which is famous for its good quality.
==> When a Plextor SSD pops up message that Windows cannot format it successfully, please go to this page for file recovery first of all: Plextor SSD data recovery
Related Article: Windows is unable to format the drive
==> This article shares all methods to fix the problem when Windows reports unable to format error message on any digital device.
External SSD Is Unable to Be Formatted by Windows
External SSD works similarly to the internal solid state drive, but it is more convenient to carry. Due to its high cost solid state external hard drive is relatively rare. However, SSD external hard drive is likely to be widely used by PC users in near future.
==> When Windows says that SSD external hard drive is unable to be formatted after showing RAW, please see this article: RAW external SSD not formatted

Never write any new file to the SSD drive unless you are sure that you have recovered all lost files from the RAW SSD drive. Data recovery software is only available for file restore before it gets overwriting.
---
Related Articles
External Resource