Windows Was Unable to Format External Hard Drive
External hard drive is a good option if you want to expand the storage space of your Windows PC with an external device. However, it upsets many people that Windows reports external hard drive is unable to be formatted when Windows disables them to access the external HDD by showing not formatted error message. Is there any way to access an external hard drive which requires formatting but Windows was unable to complete the format?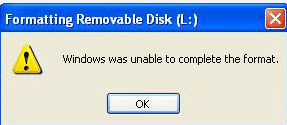 Windows Was Unable to Format RAW External Hard Drive
You may format an external hard drive in two situations, namely format it by mistake or external hard drive asks to be formatted. Usually, you might receive unable to format message when you format an external HDD that has RAW file system.
==>> To learn why external hard drive turns to RAW and how to fix the problem, please go to: RAW drive

>> Quick Solution for Data Recovery from RAW External HDD Which Reports It Cannot Be Formatted by Windows
Download iCare Data Recovery Pro to recover various kinds of files from any external hard drive which is unable to be formatted by Windows.
Recover Data from External Hard Drive When Windows Cannot Complete Format on It
iCare Data Recovery works on all external hard drives including Seagate, WD, Samsung, Toshiba, etc when Windows reports message external hard drive cannot be formatted.
Step1. Run the data recovery software and select a proper scan mode.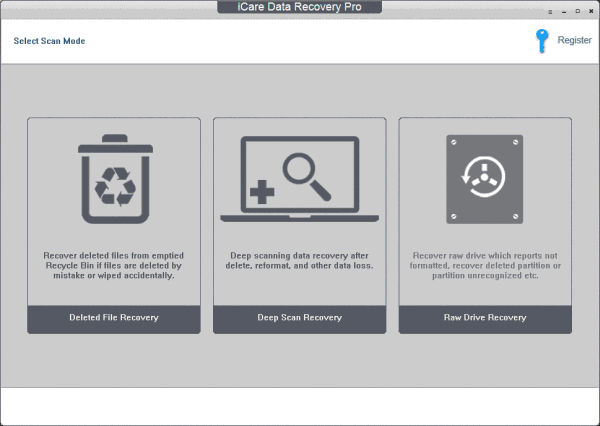 Step2. Choose the RAW external hard drive and wait the software to scan for lost files.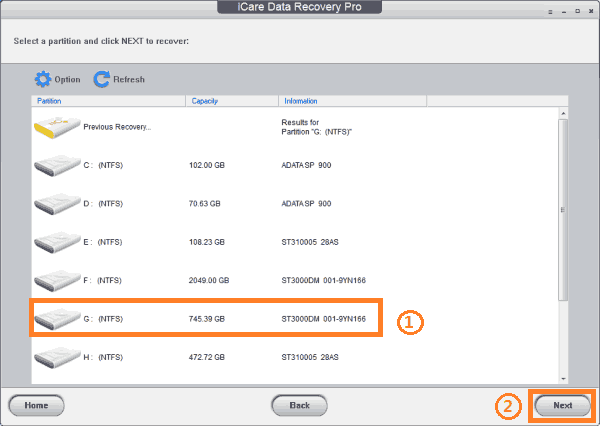 Step3. Preview files after scanning and then save all lost files to another drive.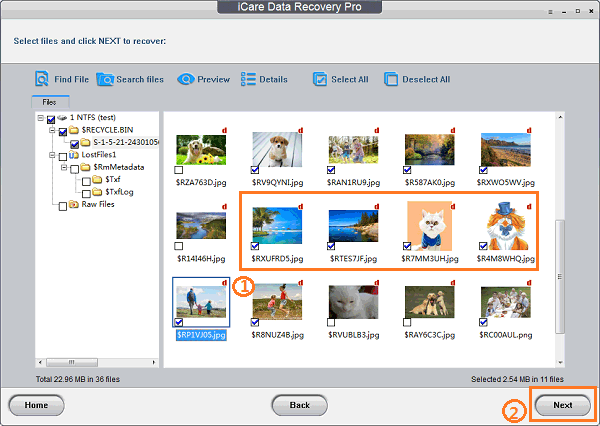 Please keep the external hard drive in a safe place where no children can touch it! You will lose the chance to recover data or repair the problem if the external hard drive is physically damaged. In addition, please use another device for saving the recovered files.
Windows Reports It Cannot Format External HDD
PC often shows "Windows was unable to complete the format" when you reformat an external HDD whose file system is corrupted and converts to RAW. You may receive the similar error message on different brands of external HDD:
1. Windows Was Unable to Format Seagate External HDD
Seagate is the world's first largest internal / external hard drive manufacture. Its external hard drives such as Seagate Backup Plus, Seagate Expansion, Seagate FreeAgent Go, etc provide good service forusers for data storage, backup and transferring.
==>> To know more about Seagate external HDD cannot format problem, please visit: Seagate external hard drive won't format
2. Windows Is Unable to Format Samsung External Hard Drive
Samsung external hard drive is handy portable storage manufactured by Samsung Electronic. It is compatible with all Windows platform by connecting it to your computer through USB cable.
==>> To know more Samsung products and troubleshooting for Samsung, please visit: Samsung
3. Western Digital USB Hard Drive Cannot Be Formatted by Windows
Western digital is also called WD. WD external hard drives include different series including WD Caviar, WD Scorpio, WD My Passport, WD My Book, etc. WD enjoys a good reputation in external hard drives manufacturing, so lots of PC users trust the quality and performance of WD USB hard drive for their desktop, laptop, etc.
4. Windows Cannot Format Transcend Portable Hard Drive
Transcend portable hard drive allows its users to enjoy ultra-fast data transfer speed. It works on all Windows operating system.
==>> This page would guide you to recover data from a RAW Transcend portable hard drive which is unable to be formatted by Windows: Transcend external HDD RAW not formatted
In addition to all external hard drives above, there are some other brands of external such as Toshiba, Kingston, LaCie, Silicon Power, Sony and more. Today's USB hard drive is available in 500GB, 1TB, 2TB, 3TB and 4TB in order to meet users' demands for data storage.
==> Whenever you meet the problem on any brand of external hard drive that reports cannot be formatted by Windows, please refer to the Solution: Windows is not able to complete the format
Removable Hard Drive Is Unable to Be Formatted under Different Windows
Removable hard drive is often compatible with all Windows computers including Windows XP, Vista, 7, 8, 10. When a removable hard drive is unable to be formatted by any Windows OS, it pops up the similar error message "Windows was unable to complete the format". You may receive the error message when you perform quick format on Windows or full format on PC.
==>> It does not matter your computer runs under Windows XP, Vista, 7, 8 or Windows 10, you can refer to this guide for troubleshooting when Windows cannot format a removable hard drive on PC: Windows cannot complete the format
Windows Failed to Format Hard Drive
Hard drive usually refers to the internal hard drive in a computer. A hard drive is usually less convenient when you want to take the device to different places, but HDD is an essential part in every computer. All problems occurring on an external hard drive that lead the external HDD to be unable to format might also occur on a hard drive, so all solutions in this article are available for fixing the same issue on a hard drive.
==>> For more useful methods to fix hard drive cannot format problem, please go to this guide: Windows failed to format disk drive
---
Related Articles
External Resource