Windows Vista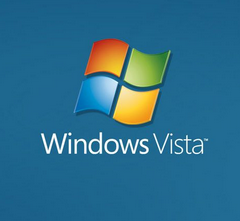 Windows Vista is an innovative operating system version released by Microsoft Corporation in 2007. Microsoft has accomplished the development of Windows Vista on November 8, 2006. And about three months later, Windows Vista was released for sale on January 30, 2017. There are five years span between the release of Windows Vista and release of Windows Vista, which means that it has the longest time span between two successive releases of Windows operating system. Windows Vista is usually used on personal computers including home and business PCs, such as desktops, laptops, tablet PCs and media center PCs. Windows Vista's internal version number is Windows NT 6.0, which introduced many new features.
---
Windows Vista Editions
There are six different editions of Windows Vista, which include:
1. Windows Vista Starter – It is widely used in emerging markets, which is only on sale in Southeast Asia and South Asia. Windows Vista Starter Edition is designed for computer users who are beginners.
2. Windows Vista Home Basic – It is designed for home computer users who need a budget.
3. Windows Vista Home Premium – It is designed for home computer users, which supports HDTV and DVD recording, mobile phone and tablet PC. This edition is similar to Windows XP Media Center Edition.
4. Windows Vista Business – It is intended for small and medium business. This edition helps you search and find information efficiently on PC or Web.
5. Windows Vista Enterprise – It contains many commercial functions such as BitLocker, Virtual PC and UNIX.
6. Windows Vista Ultimate – It contains the features of all Windows Vista editions, which is available for Windows Vista enthusiasts.
Windows Vista Features and Improvements
Compared with Windows XP operating system, Windows Vista has improvements in interface, security and software driven.
1. Windows Vista has many improvements in its core. The core parts of Windows Vista OS have been overhauled. In Windows Vista, some part of OS runs under kernel mode, while the hardware driven runs under user mode. Kernel mode operates with higher permission than other modes, which prevent the malware or virus from destroying the core of the operating system.
2. Windows Vista has an advanced design in its "hiber-sleep". Users are able to stand by Windows Vista without turning off the computer and reboot it efficiently. Windows Vista can reboot from standby mode more efficiently than that of Windows 2003.
3. Windows Vista has a new technology named SuperFetch. With this technology, Windows Vista users can store the recently used programs to RAM so as to improvement performance.
4. Firewall has been upgraded on Windows Vista, which is more efficiently and easier to use. Windows vista has optimized the TCP/IP so that you can connect your computer to network more quickly.
5. The interface of Windows Vista has upgraded, which supports CableCard. Users are able to view wired HD videos.
Windows Vista 64 Bit Edition
Compared with 32-bit edition, Windows Vista 64 bit edition has following features:
1. Windows Vista 32 bit only supports 4GB RAM and every processor can only use 2GB RAM at most, while Windows Vista 64 bit is able to use 128GB physical memory and 16TB virtual memory.
2. Similar to all other Windows 32 bit OS, Windows Vista is only able to use 4GB virtual memory addressing space.
3. Windows Vista 64 bit has a worse compatibility than Windows Vista 32 bit. If you only watch videos or write documents with Microsoft Office word, excel, etc, Windows Vista 32 bit is able to meet you demand.
4. Windows Vista contains two services, namely Vista SP1 and Vista SP2. Microsoft stopped providing support for Vista SP1 on June 12, 2011 and stopped providing mainstream technology support for Vista SP2 on April 10, 2012.
Successors to Windows Vista
As the successor to Windows XP, Windows Vista is not so popular as Windows XP OS. Many PC users consider Windows Vista as a Windows operating system that has a poor compatibility and runs slowly. After Windows Vista, Microsoft Corporation sequentially released Windows 7, Windows 8 and Windows 10.
How to Uninstall Windows Vista?
If you want to uninstall Windows Vista operating system from your computer which has two Windows operating systems, you can follow the steps below:
Step1. Insert the installation discs to your Windows computer.
Step2. Click "Start" menu > "All Programs" > "Accessories" > right click "Command Prompt" > click "Run as" and then type the user name and password
Step3. Type "[DVD drive letter]:\boot\bootsect.exe /nt52 ALL /force" and then press "Enter" button. For example, if the drive letter of DVD is E, you can type "E:\boot\bootsect.exe /nt52 ALL /force"
Step4. Remove the installation discs and reboot your computer. The computer will reboot from previous Windows.
Step5. Delete Windows Vista files and folders manually.
Windows Vista Errors and Fix Problems
Have you ever run into any problem or errors on Windows Vista? For all Windows operating system, users probably encounter the similar problem. You can take different measures to fix the problem when running into different situations:
1. Windows Vista System Crash
System crash is a common problem on Windows platform. Windows system crash causes many troubles to your computer, such as blue screen of death, black screen of death, computer cannot boot normally, PC freezes up frequently, etc.
Solution:
If you meet any problem due to Windows Vista system crash, you my try following methods to fix the problem:
>> If the Windows Vista frequently crashes when you run any program, probably the system is not compatible with the program. You can try to uninstall the program to fix the problem.
>> If the Windows Vista is corrupted due to virus infection after installing spyware, you can uninstall the spyware and then run anti-virus software to erase all viruses.
>> You can turn off your computer and reboot it from Safe Mode so as to fix the errors in Windows Vista.
>> If the problem still exists after trying all methods, you can reinstall Windows Vista operating system to resolve the problem.
2. Windows Vista fails to detect external hard drive
Have you ever met the problem that Windows Vista did not see external drive when you plug it properly to your computer? This kind of problem might result from two kinds of reasons, namely external drive corruption and computer problems. If the external hard drive is corrupted, you probably need to change a new one. The other reason is that there is something wrong with the computer, such as broken USB port, system crash, incompatibility of Windows Vista, etc.
3. Windows Vista reports not formatted error
Windows Vista pops up error message saying disk drive is not formatted do you want to format it now on internal hard disk partition, external hard drive, pen drive or other digital device? In this situation, you can confirm to format the disk that show the error message to convert it from RAW file system to NTFS or FAT32 if it does not contain any important data. However, you should ignore the error message if the disk contains any important data you still want to get back.
Windows Vista cannot format pen stick, portable hard drive, thumb drive, memory stick, etc when you attempt to format it to fix the error? Please use some professional format tool to complete the format.
---
Related Articles
Hot Articles
External Resource