Windows Vista Data Recovery
Windows Vista Data Recovery Software Download
On the one hand, files might be lost on Windows Vista due to reasons like mistaken deleting or formatting. And on the other hand, you might lose data because Windows Vista reports some error message and disables the access to the data.
Anyway, you need to use a data recovery program in order to recover data from Windows Vista. iCare Data Recovery is a read-only data recovery tool that is able to work on Windows Vista operating system to restore data after deleting, formatting or the operating system shows alert message like disk drive not formatted error, sector not found error, I/O device error and more.
3 Steps to Recover Files on Windows Vista

Preparation: Free download and install iCare Data Recovery on Windows Vista. Please remember not to install the software on the partition where data got lost. Then, you can launch the software and follow the steps below to recover data on Windows Vista:
Step1. You need to select a proper scan mode after running the software.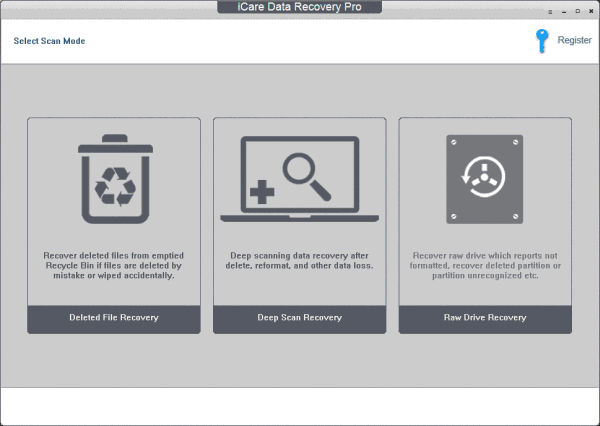 Step2. Choose the partition where data got lost and then the software will scan it to search lost files. You only need to wait patiently when the software is scanning.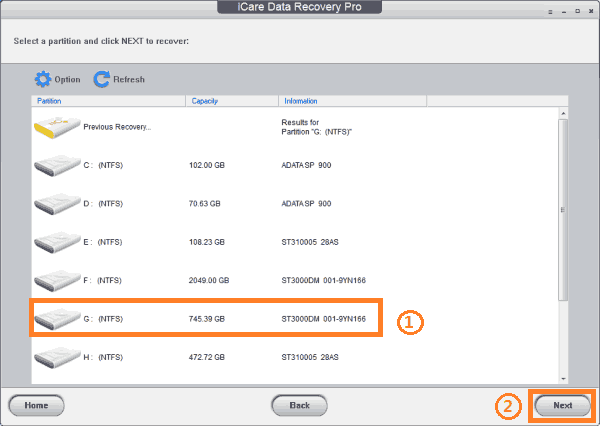 Step3. You can preview files after scanning and then save the lost data to another partition.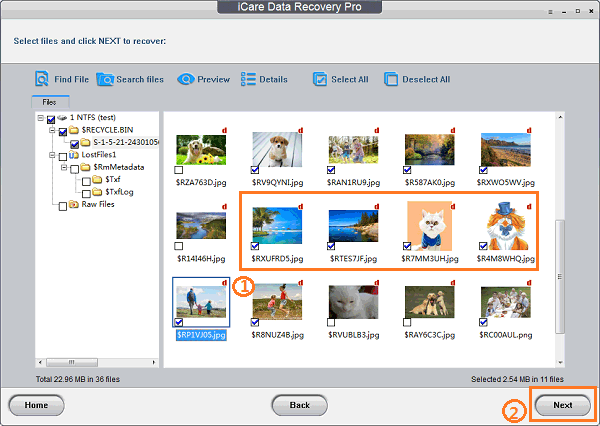 This software supports to recover any type of files such as images, videos, music, documents, etc on Windows Vista.
Key Features of Windows Vista Recovery Program
iCare Data Recovery, as a data recovery program which is able to work on Windows Vista operating system, has the following features:
In a word, iCare Data Recovery has the feature of recovering data in all situations as long as the storage media is not physically damaged and the previous data is not overwritten by new data.

Windows Vista Reports Not Formatted Error
Not formatted error is a problem that would occur on any computer, which usually disables you to open a disk normally with all data inaccessible. This kind of problem might result from virus infection, bad sectors on disk partition and more. If you receive disk drive not formatted error on Windows Vista, the first thing you can do is to run iCare Data Recovery to recover all inaccessible data. Then, you can format the partition which shows the error message to fix the error. You can convert RAW drive to NTFS FAT32 by formatting the not formatted partition so as to resolve the problem.
Windows Vista Lost Partition Recovery
You usually divided a hard disk into several partitions on a Windows Vista PC to save different kinds of data. For example, you might install operating system on C drive and save some other data to the rest drives. However, sometimes, partition might get lost due to some reasons. Below are some possible reasons for Windows Vista partition loss, in which situations all data stored on the lost partition will also get lost:
1. You might mistakenly delete partition on Windows Vista when you run Disk Management to manage all disk partitions. Usually, the disk space will shows as unallocated volume after deleting a partition and previous data stored on this partition will be lost.
2. Another possible reasons for Windows Vista partition loss is that your PC has been attacked by virus. There is no doubt that virus is a killer for all computer users, because it is able to spread through Internet and files, etc. Disk partition might be deleted by virus if your Windows PC is infected with virus.
3. Partition table plays an important role in a hard drive. If a partition table is lost or damaged, data will not be able to read and write sequentially, leading you not able to operate on the disk. When a partition table is lost or damaged, your computer might show blue screen of death or black screen of death, in which situation you might not able to enter the Windows Vista system.
Windows Vista System Crash
System crash refers to the situation that your computer stops working normally and frequently shutdown. When running into system crash problem, it might lead your computer to reboot or freeze automatically when you are operating on the computer. You might run into system crash problem on Windows Vista operating system due to hardware failure or virus infection, etc. Hardware failures usually include:
Hard drive has bad sectors
Motherboard is failed
The processor is broken
Bad RAM chip
In addition to the hardware failure, Windows Vista system might crash due to reasons like virus infection, software conflict, BIOS corruption, illegal operation and more other reasons. System crash or system failure might result in unexpected disaster to your computer. In order to prevent damage to Windows Vista operating system due to system crash, your computer will usually reboot and show some error message (sometimes, it does not report any message).
About Windows Vista
Windows Vista is a personal computer operating system developed by Microsoft, which is able to be used on home and business desktops, tablet PCs, laptops and media center PCs. Windows Vista was released on January 30, 2007. On April 10, 2012, Microsoft stopped providing mainstream support for Windows Vista. Compared with its predecessor Windows XP, Windows Vista has more than 100 new features including Aero graphical user interface, Windows Indexing Service, Windows DVD Maker, redesigned networking and audio, display sub-system.
Compared with Windows XP, Windows Vista has many improvements in its interface, security and software drivers. However, it has some disadvantages, which make Windows Vista not so widely used among PC users:
1. In many computer users' opinion, Windows Vista has a poor compatibility. However, as a matte of fact, people who have really used Windows Vista operating system find that Windows Vista is able to compatible with almost all programs.
2. Windows Vista runs slower than Windows XP.
3. Windows Vista requires too much for hardware.
4. Many people think that the UAC (User Account Control) is useless.
Last updated on Aug 30, 2021
Related Articles