Windows 7 Stops Responding Freezes
It is too late to save all data when your PC running Windows 7 operating system stops responding and freezes suddenly? It really causes much trouble to your daily work because your Windows 7 computer frequently freezes without any warning and stops responding recently? Even worse, some important data gets lost due to sudden freezing of your Windows 7 PC? This kind of problem usually occurs because your computer stops responding when you are transferring data from PC internal hard drive or any other removable disk connected to your computer. Especially, you reboot your computer and unplug the removable disk without safely removing it when Windows 7 stops responding all of a sudden while you are transferring data from a removable disk.
How to Recover Data When Windows 7 Steps Responding?
iCare Data Recovery Pro is able to recover data from internal hard drive or removable disk like external hard drive, pen drive, memory card, flash drive, etc when files got lost due to Windows 7 not responding.

Step1. Free download and install iCare Data Recovery on your computer. Launch the software and choose a proper scan mode.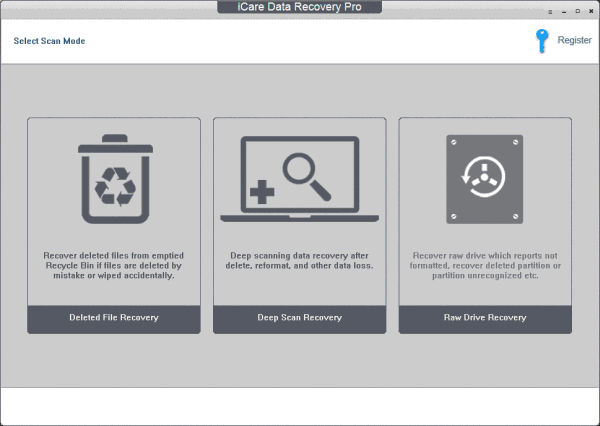 Step2. Select the disk drive where data got lost and then wait the software to scan it to search lost files.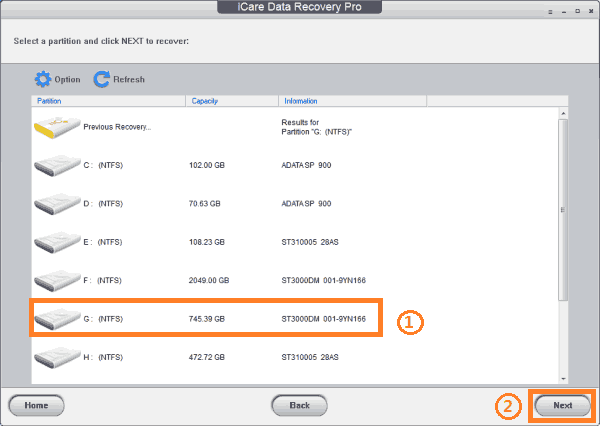 Step3. Preview files after scanning and then save the lost files to another drive.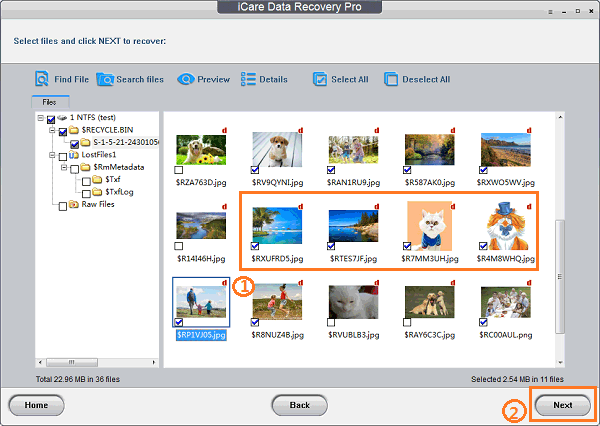 Windows 7 Stops Responding due to Too Many Programs Open
Some people like to open many programs and Windows on a computer at the same time. As you know, every program or Windows you open on your computer will occupy some computers resources in order to run normally. Your computer will run on low resource if you open too many programs and Windows at the same time. In this situation, it will result in computer freezes up and stops responding. If your Windows 7 computer stops responding after opening too many programs or Windows, you can close some programs and Windows by pressing Ctrl + Shift + Delete keys on the keyboard of you PC. You had better open as less programs or Windows as possible at the same time so as to keep your PC running on high resource.
Windows 7 PC Freezes due to Software Conflict
When you install software on your Windows 7 PC, you should make sure that the software is compatible with the Windows 7 operating system. If the problem is caused by software conflict, Windows 7 OS will often freeze and stop responding when you run the software. In order to resolve the problem due to software conflict, you can upgrade the software to make it be compatible with the Windows 7 operating system. Otherwise, you have to uninstall the software in order to prevent your computer from freezing up due to software conflict.
Computer Does Not Respond due to Windows 7 System Crash
Operating system plays an important role in a computer. Your computer might fail to respond due to Windows 7 operating system crash. If your computer does not respond or even reboots due to Windows 7 operating system crash, you had better not disconnect the removable disk to your computer before it runs normally. It might cause data loss if you remove any removable disk to your computer unsafely when it stops responding. Usually, you need to fix the operating system in order to resolve the problem. If you have no idea what to do when Windows 7 PC does not respond due to system crash, the simplest way is to reinstall operating system.
Pay attention:
You are able to run iCare Data Recovery to recover files from external hard drive, memory stick, SD card, CF card, XD card, pen drive, USB flash drive, etc when files get lost from any of them since you remove the media from your computer unsafely when it does not respond.
Windows 7 Freezes up due to Virus Infection
Virus infection is an unavoidable problem that might cause many disasters to your computer. Therefore, you might meet problem that Windows 7 freezes up due to virus infection. Virus might corrupt the operating system of your computer or corrupt some files stored on your computer. Formatting hard drive on Windows 7 usually does not remove all viruses permanently. You had better run antivirus software to check and erase possible virus in order to prevent damage to Windows 7 operating system or data stored on your computer.
More Other Reasons That Cause Windows 7 Freezes
In addition to what mentioned above, many other reasons will also result in Windows 7 freeze, which include:
1. Computer freezes due to overheating. It will lead the compute to freeze if the processor of your PC is too hot. For example, if the fans in your computer do not work fine, it will cause your computer to overheat. Besides, your computer will also overheat when you have run it for a long time.
2. Windows 7 computer will freeze up sometimes due to hardware failure. Therefore, if your computer freezes frequently since you have added any new hardware to your computer, you can try to remove the hardware to resolve the problem.
3. Another reason that cause Windows 7 to stop responding might be the driver on your computer is corrupted. You should check if all drivers work normally and make sure they are compatible with the operating system.
Can You Recover Unsaved Data after Windows 7 Freezing?
Suppose, you are editing some documents on your computer, but the computer freezes up all of a sudden without allowing you to perform any operation. You may wait for a while to see if the computer will work normally again. However, if you do not want to wait and just turn off the computer, all unsaved data might be lost. In this situation, can you get back unsaved files after Windows 7 freezing? Well, you are able to recover data when it got lose due to system freezing, but you have to make sure that the data was stored on your computer before it got lost. If you did not save the data on any media before Windows 7 freezes, probably you cannot recover unsaved files. On the contrary, you can rely on iCare Data Recovery to recover any data like MPEG, AVI, MP4, MP3, WMA, BMP, GIF, PNG, JPEG, PowerPoint, Excel, Word, Txt, etc if you have stored it on your computer.

---
Related Articles