Windows 10 Toshiba Hard Drive Deleted File Recovery
It is necessary to know the solution for Windows 10 Toshiba hard drive deleted file recovery because you may face data loss problem at any time when you are attempting to upgrade your Windows 7 or 8 to the new version, Windows 10.
Here in this article we would share some useful hd repair tools together with helpful amazing Windows 10 Toshiba hard drive deleted file recovery software.
Video - avoid disk failure or repair damaged hd with sfc or chkdsk /f/r/v
Windows 10 Toshiba Hard Drive Recovery Software Download
If you delete your important documents and other data while upgrading Windows 10, use iCare Data Recovery Pro. It is very simple to utilize. All you need to follow some instructions. The instructions are given below:
The first task is to download iCare Pro.
Install the software.
Launch the iCare Data Recovery  program on the computer.
Chose the best data recovery scan from the data recovery module.
You will preview the deleted files on the Toshiba drives which is formatted. Select the files that once deleted and press next. Now you just recover the important documents once it was lost.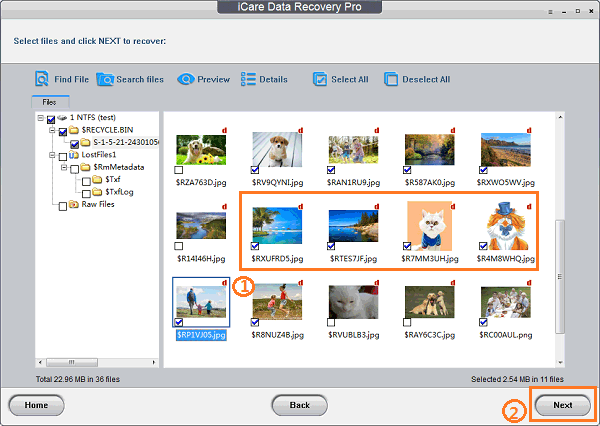 iCare Data Recovery Pro is one of the best Windows 10 Toshiba hard drive deleted file recovery software. The software is easy to install and use. This cool software has many benefits, such as:
It can bring back deleted files or documents from any kind of hard drives especially Toshiba hard drive.
If your Toshiba hard drive is partitioned or attacked by viruses. Don't worry, this software can recover files even from that.
The software is so powerful that it can recover files from the empty recycle bin.
It can also recover the data lost by unknown reasons.     
You have already known that Windows 10 has been released a few months ago. The techno giant Microsoft adds a lot of new cool features in it. Whenever you installed this amazing Windows 10 on your PC you may delete some of your important office files, memorable videos, favorite music and many others. But don't take too much tension because some cool programs can bring up your sweet memories and the valuable documents you lost once from your Toshiba hard drive.

The Bottom Line
The iCare Data Recovery Pro is read-only based software that will not harm to your disk when recover Windows 10 Toshiba hard drive deleted files. It can recover any kind of storage drive or media utilized on any Windows version. For Windows 10, iCare Data Recovery Pro provides you 1 GB free data recovery and GPT disk support!!!
It is natural to format hard drive by mistake when we upgrade our Windows. It is mainly happening due to mistake or accident. But every problem has a solution. iCare Data Recovery provides an easy solution for deleted file recovery on Windows 10 to restore Toshiba hard drive lost data.
---
Related Articles