Windows 10 Seagate Hard Drive Deleted File Recovery
It is an annoying and potentially anger inducing activity for Windows 10 Seagate hard drive recovery. You feel like it was your fault to mistakenly deleted files from Windows 10 Seagate hard drive and now you have to find some way of getting all of that date back. If you have Windows 10, the recent update will leave you will more questions on how to get data recovered that you may not have dealt with before. As with any data recovery, you will want to have reliable software that will give you the proper process of getting back what it is that you had lost.
Windows 10 Seagate Hard Drive Deleted File Recovery
Using iCare Data Recovery is one way of getting those precious files back onto the hard drive that was previous lost. In order to get the files back from the external hard drive, you will need to plug that hard drive back into the computer. If you have to reinstall any of the software because of your recent Windows 10 update, you should do that at this moment as well. You cannot recover data from the Seagate hard drive unless you make sure that it is plugged in and has been installed to use on your computer.

Processes for Windows 10 Seagate HDD Recovery
After that, you can go about downloading the iCare Recover Pro software that you had to get in order to get your data recovered. Once that is downloaded onto the computer, you will need to choose an option on how to actually run it. Your best bet will be to scan the hard drive because this is a great way of getting all the information that you want to find to come up on the computer. Once you can see everything you will then be able to pick all the files that you lost and want to recover.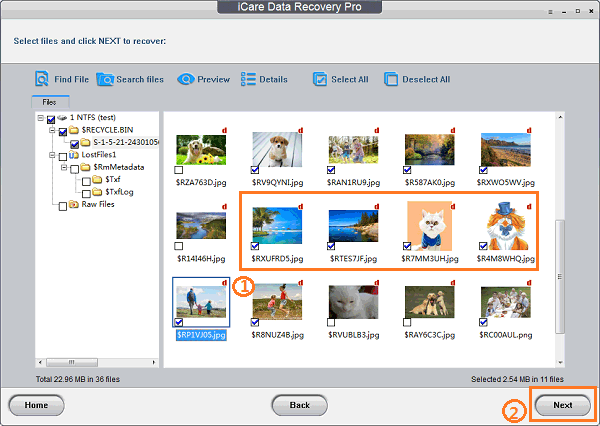 The Bottom Line for Windows 10 Seagate Hard Drive Data Recovery
Having the iCare Data Recover Pro tool at your disposal will help you on your Windows 10 Seagate hard drive deleted file recovery from Recycle Bin, formatted drive or RAW unformatted drive. There are many accidents that can happen with deletion, and you shouldn't have to worry about not having the ability to get something back. It is important to have software that you can trust to get those important files back to you. With computers, there is always a little extra work that has to be done to get back that which you have lost, but it is certainly not hard to do. Using the right tools will get you to where you need to be.

---
Related Articles