Windows 10 Samsung Hard Drive File Recovery
Recently, many people face such a problem when they upgrade their old Windows to the new Windows 10 and they have deleted their important files from their Samsung hard drive. Don't worry too much because I have a solution for hard drive deleted file recovery.
Recommend: Samsung hard drive data recovery software
Windows 10 Samsung Hard Drive Recovery Software Download
The iCare Data Recovery Pro is the ultimate Windows 10 Samsung hard drive deleted file recovery software. It is one of the best data recovery software that brings back your lost data efficiently. It deeply scans and analyzes your drives on the computer and recovers the deleted files instantly. All you need to do just follow some simple steps and the steps are given below:
At first download iCare Data Recovery Pro software from the website. Install the software in your computer.
Start the data recovery software.
Select the appropriate recovery module of the software.
You can choose options among the deleted file recovery, deep scan recovery and last partition recovery.
Select the drive from the Samsung hard drive and let the software to scan and analyze the drive.
Just find out the lost data and bring back the deleted important files from the drive. That's it!!!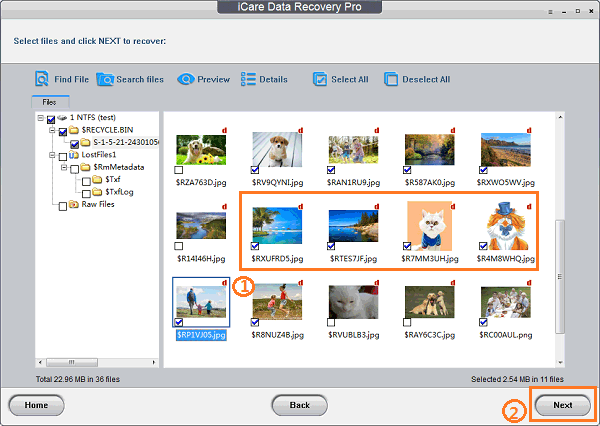 Video - How to avoid Samsung disk failure or repair damaged samsung hd with sfc or chkdsk /f/r/v
How to upgrade Windows 10 without any data loss?
This article introduces the solution for Windows 10 Samsung hard drive deleted file recovery. As you know already, Microsoft has already released Windows 10 on July 29, 2015 and it is a fabulous Windows including lots of new features. One thing is common in ourselves that we really forget about our necessary files when we upgrade our Windows to a new one.
If you are little bit aware of when you upgrade your computer to Windows 10, you can avoid the data lost. But, sometimes it happens accidentally. So here are some tips to upgrade Windows 10 without any data lost.
Be aware whenever you upgrade your Windows version.
Read all the terms and condition when you upgrade Windows 10.
Be careful when you are attempting format action a hard drive. Generally, all kinds of data in C drive deleted when you perform a format action.
You can keep personal data likes, documents, music, pictures and most of the installed software after Windows 10 upgrade.
The iCare Data Recovery Pro is a data recovery tool that can restore permanently deleted files on Windows 10 no matter you delete files, format Samsung hard drive or the Samsung shows error.. It helps to recover all kinds of data, such as, photos, documents, audio files, video files, presentations, excel sheets and so on. It works great for Samsung hard drive. Not only Samsung, it works great on almost all hard drives swiftly.
The Bottom Line
It is really a matter of concern when you delete important data, but thanks to iCare Data Recovery, you can recover perform Windows 10 Samsung hard drive recovery easily. So data recovery is not a headache anymore by using this data recovery software.
Last updated on Aug 30, 2021
Related Articles