Windows 10 RAW Disk Data Recovery Software
Background
You may suffer huge data loss when Windows 10 reports RAW format error on disk, in which situation Windows 10 RAW disk data recovery is needed. Data recovery from RAW disk is never an easy task for most people because they face a difficult choice – should they format the disk from RAW format to NTFS or not?
If you want to perform RAW disk data recovery on Windows 10, you should not format the disk. Usually, Windows 10 will say RAW file system error on a hard disk or external HDD when the file system of disk is corrupted.
Windows 10 RAW Disk Data Recovery Software Download
You cannot access the RAW disk without formatting, however some tool could help open the RAW disk without formatting. iCare Data Recovery Pro is such a raw disk data recovery tool which is read-only software, so it does not cause any damage to your disk when recovering lost files. This software can perfectly work on Windows 10 OS for file recovery when HDD or removable disk turns to RAW file system. You can follow the guide below to recover Windows 10 RAW disk files:

Step1. Download and install iCare Data Recovery on your computer. Launch the software and select a proper scan mode.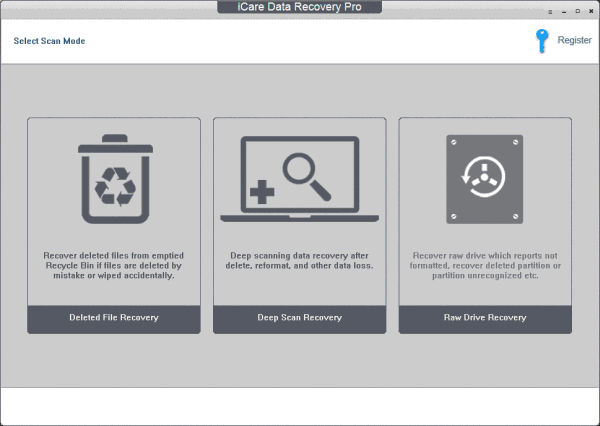 Step2. Select the RAW disk and then the software will scan it for lost data.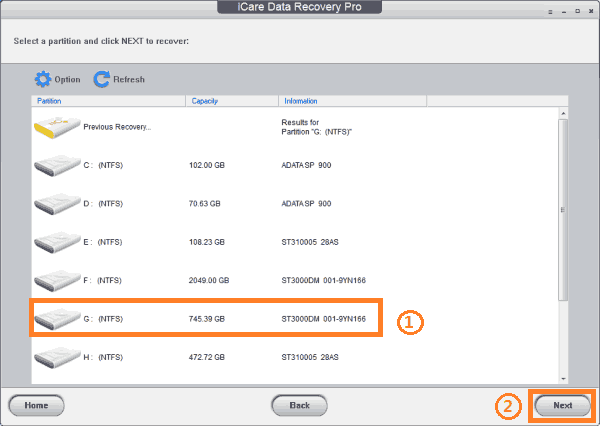 Step3. Preview the found files after scanning and the save the lost data to a safe place.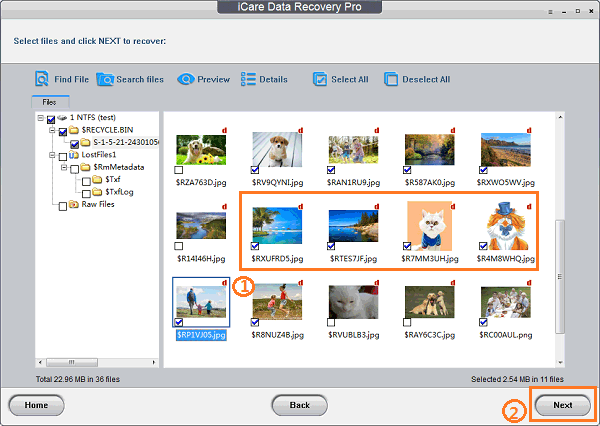 Users That Meet Windows 10 RAW File System Error on Disk
Many people know RAW file system error, but they are still not aware of what to do when encountering such kind of error on disk. If you meet the disk RAW error like the cases below, you can run iCare Data Recovery to get back lost data:
"Hard disk turns to RAW file system on Windows 10. Can I convert RAW to NTFS on disk? How can I recover data from Windows 10 RAW disk?"
"Is there a solution for Windows 10 RAW disk data recovery? I cannot access the disk on my Windows computer because system says the disk drive needs to be formatted. What to do to recover the files from inaccessible RAW disk?"
"My external hard drive has NTFS file system, but it turned to RAW format in Windows 10 OS recently. I want to format the external HDD to fix the error, but I am afraid that I cannot recover data after format external hard drive."
When you meet the similar problem above, firstly you can run iCare Data Recovery to extract all lost files. Then, you can format the disk to convert RAW to NTFS or change RAW to FAT32.
Soluton for RAW Disk Fix on Windows 10
Solution 1: Run CHKDSK tool for disk partition fix on Windows 10
==>> If CHKDSK fails because it cannot work on RAW drives, pleaes go to this page - CHKDSK is not available for RAW drive fix>>
Solution 2: Format RAW disk to NTFS or FAT32
==>>If the RAW disk cannot be formatted on Windows, please visit this page - Windows could not complete the format>>
The Bottom Line
Windows 10 RAW disk data recovery software refers to the program that is specialized in data recovery from RAW drive. iCare Data Recovery can easily work on RAW drive data recovery on Windows 10, which does not have any influence on your computer or hard disk.
Also read: raw disk recovery
Related Articles