Windows 10 Data Recovery after System Error
Have you ever met system error on your Windows 10 PC that causes data loss problem, in which situation you need to perform Windows 10 data recovery after system error? Sometimes, you are working on your computer, but suddenly your computer reports system error and turns off. When you reboot your computer, some data got lost or disk becomes inaccessible on your computer. What should you do when running into such kind of problem? Can you recover data from hard disk or external disk when it got lost due to Windows 10 system error?
Common system errors that causing data loss on Windows 10:
Blue screen
Black screen
System shut down all of a sudden
More other system errors
Windows 10 Data Recovery after System Error
For Windows 10 data recovery due to system error, you can use a data recovery utility. iCare Data Recovery Pro is a read-only data recovery tool that could restore data when it got lost due to any system error on Windows 10. By using this software, you are able to recover all kinds of files even when the hard disk or external HDD is not readable due to system error. Now, follow the steps below to get back lost files from Windows 10 when you encounter system error:

Step1. Download and install iCare Data Recovery on computer. Run the software and choose a proper scan mode.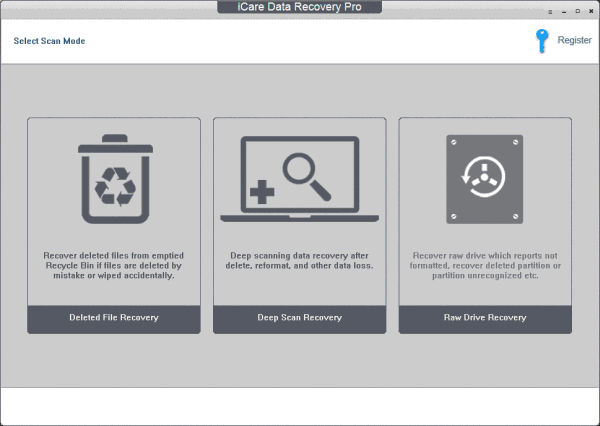 Step2. Choose the partition where data got lost and then wait the software to scan it.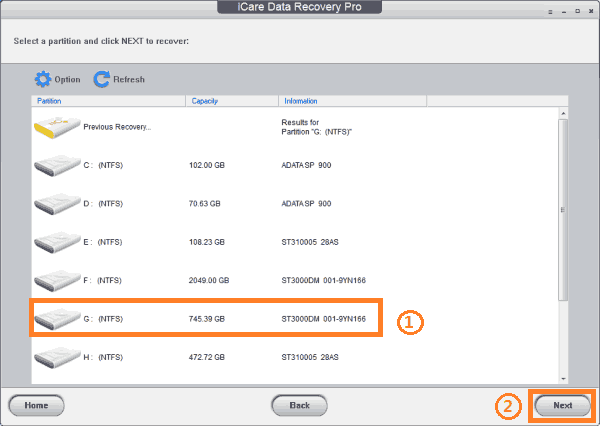 Step3. Preview the lost files when scanning is finished and then save the needed data to a safe place.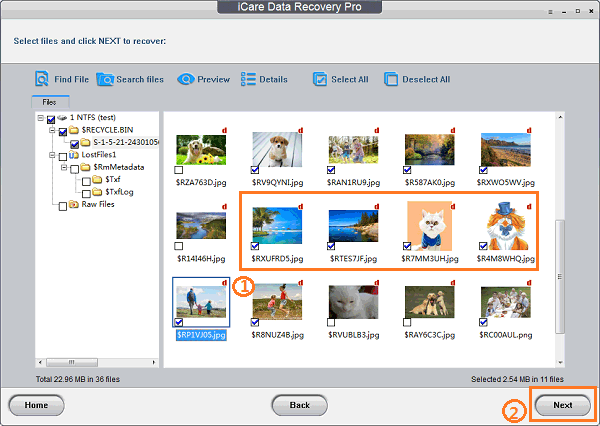 Windows 10 Users Need Data Recovery after System Corruption
System error might lead system corruption, so your data gets lost when you receive some system error message on your computer. Here are some users who meet system error on their computer and lose important data:
"I am uploading some videos from my 500GB external hard drive to my Facebook, but my computer running Windows 10 OS has blue screen problem in the data transferring process. When I reboot my computer, the external hard drive is not recognized by system. I tried to unplug my external and reconnected it to computer, but system cannot recognize the disk. How can I get back files from the unrecognizable external hard drive on Windows 10?"
"Windows 10 system is corrupted due to virus infection. Now, I need to recover some data on Windows 10 because my hard disk is unreadable. What should I do?"
"Is it possible to restore data that got lost due to system error on Windows 10? Can somebody tell me what to do to recover data when Windows 10 says system error when I boot my computer?"
The Bottom Line for Windows 10 Data Recovery due to System Error
iCare Data Recovery is available for Windows 10 data recovery when you meet system error due to different kinds of reasons such as virus infection, improper operation on computer and more other reasons.

---
Related Articles