Will My Pictures Be Retrieved in a Reformatted Camera Memory Card
"Will my pictures be retrieved in a reformatted camera memory card? I mistakenly press the wrong button on my digital camera without knowing what is, and then the memory card gets reformatted with all data on this card being erased. What should I do if I want to recover lost pictures from formatted memory card in digital camera? So I want to question if anyone is able to recommend an effective solution for digital camera reformatted memory card data recovery."
"I want to reformat my memory card for digital camera because it reports not formatted error. I hope that I can access the memory card normally after reformat it and get back all inaccessible pictures, but I do not know what will happen after reformat the memory card. What can I do to open the memory card in digital camera for memory card photo restore if I cannot reformat it?"
How to recover formatted memory card pictures? Whether you format or reformat a memory card, it does not erase all data permanently before the data gets overwritten by new data. Therefore, when you reformat your memory card in a camera or other devices, the first thing you should do is to stop writing any file to this card. Then, you can make use of professional data recovery software to recover lost pictures off reformatted memory card for digital camera. Usually, a data recovery program will help unformat memory card for digital camera and restore any file you need.
Photo Recovery from Reformatted Camera Memory Card
iCare Data Recovery Pro is a data recovery that enables you to retrieve any file after reformat digital camera memory card like SD, XD, CF, etc. This data recovery software is designed with three kinds of recovery modes including "Deep Scan Recovery", "Deleted File Recovery" and "Lost Partition Recovery". You can select a proper scan mode in order to restore files from reformatted memory card for a digital camera like Canon, Nikon, Olympus, Samsung and Kodak and so on. With this data recovery software, you are able to retrieve various types of files such as images, videos, music, etc. iCare Data Recovery is able to work for photo recovery in Windows OS including Windows XP, Windows Vista, Windows 7, Windows 8 and Windows 10 and more.
Steps to Retrieve Pictures after Reformat Camera Memory Card
iCare Data Recovery is a data recovery tool, which is available for all kinds of memory card recovery, such as CF card deleted files recovery, SD card recovery, XD card recovery, etc.

Preparation: Free download and install iCare Data Recovery on a Windows PC. Then, connect the reformatted memory card to this PC and launch the data recovery software.
Step1. Select a proper scan mode after running the software on computer.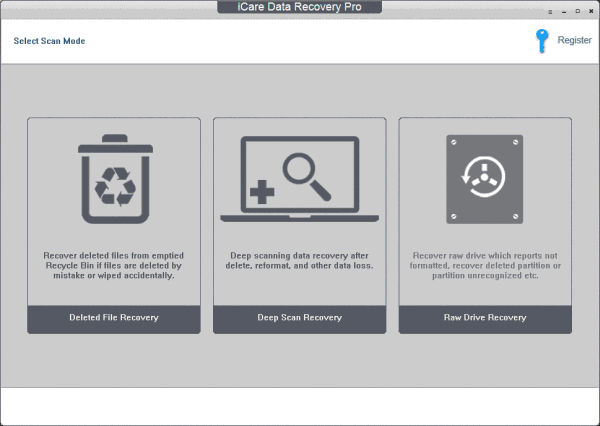 Step2. Choose the reformatted camera memory card and then you just need to wait when the software is searching lost data on the card.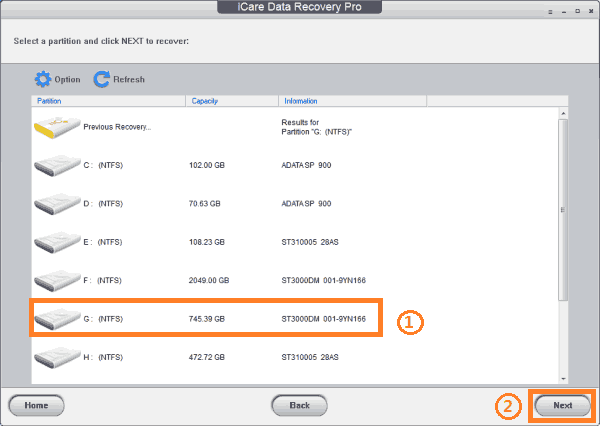 Step3. When the searching is completed, you are allowed to preview files and then save the lost data to another drive.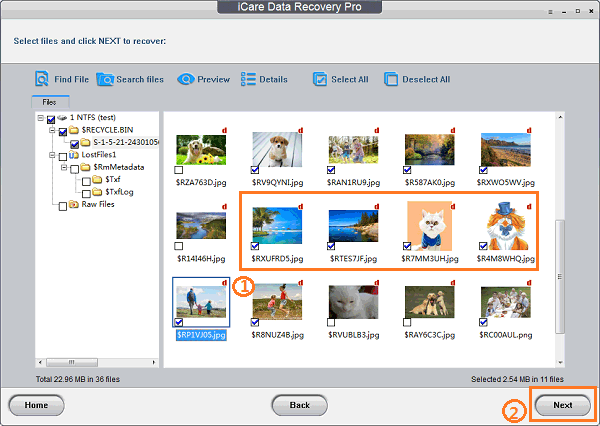 Recovering Photos after Mistakenly Reformatting Memory Card for Camera
A memory card is able to be compatible with different cameras like Samsung, Nikon, Canon, Kodak and more. Without a memory card, there is no place for data storage when you use your digital camera to take photos. However, memory card is not a 100% safe place for data storage, because you might mistakenly reformat a memory card in a digital camera, in which situation photos or other data on this memory card will be deleted at once. iCare Data Recovery, as a data recovery tool for all, is able to work on any brand of digital camera to help restore deleted pictures after format or reformatting. With this software, you are able to restore any format of images like JPEG, BMP, GIF, PNG, TIFF, etc.
Can You Reformat Memory Card When Camera Needs to Reformat
Sometimes, even if you are careful enough without reformat memory card in digital camera by mistake, but the camera might report memory card needs to be formatted. When a digital camera shows memory card requires formatting, you have no way to open the memory card except formatting it. Then, can you reformat a memory card when digital camera shows not formatted error? In this situation, you had better not reformat memory card because it does not help recover the lost files you need. On the contrary, you may lose the best chance to recover lost data after reformat. If you receive message that memory card wants to be reformatted on your digital camera or computer, you should run iCare Data Recovery for data recovery. This data recovery provides a read-only solution for data recovery from memory card when it asks to reformat.
Pay attention:
If you accidentally reformat memory card in digital camera when you receive not formatted error message, please remember not to add new data to this memory card. If the lost data is not overwritten by new data, you still have chance for memory card data recovery even after reformat a digital camera memory card when it requires formatting.

---
Related Articles