Why Is Computer Saying USB stick has RAW file system and Needs to Be Formatted
A USB stick makes it convenient for data storage and transferring, but why is computer saying USB stick is in RAW file system and needs to be formatted in which situation your data might be lost forever? If you are looking for reasons and solutions for such a problem, this article will share some useful information.
Related FAQs about USB stick RAW format needs to be formatted:
"My USB stick is showing RAW format and needs to be formatted in my computer and disk management. It is possible to convert USB stick from RAW to FAT32 by formatting, but meanwhile it will wipe the USB stick completely. However, if I do not format the RAW USB stick to FAT32, I am unable to access the drive. What can I do to format the USB stick without losing data?"
"I have a 32GB USB stick which has been used only about 3 months, but there are many files on this USB stick. Yesterday, I received a message that disk drive is not formatted do you want to format it now, and then I was unable to open the USB stick. Then, I found that the file system of this USB stick turns to RAW. Is it possible to extract files off the inaccessible USB stick?"
"I want to rescue some data off my USB stick which says RAW format and requires formatting. If anybody has encountered the similar problem, please give me some advice.?"
"I don't know why but Windows system prompts a message asking me to format USB stick when I inserted it to my computer. Do I have chance to recover data from the USB stick before formatting it?"
Data Recovery When PC Says USB Stick RAW Needs Formatting
You can recover almost all inaccessible data when USB stick has RAW file system needs to be formatted, but you need to rely on data recovery tool. iCare Data Recovery Pro works on all situations for data recovery when PC says USB stick requires formatting and changes to RAW format. You can refer to follow steps for deleted file recovery from USB memory stick that has RAW requires formatting:

Step1. Download and install iCare Data Recovery on computer. Launch the software and choose a proper scan mode.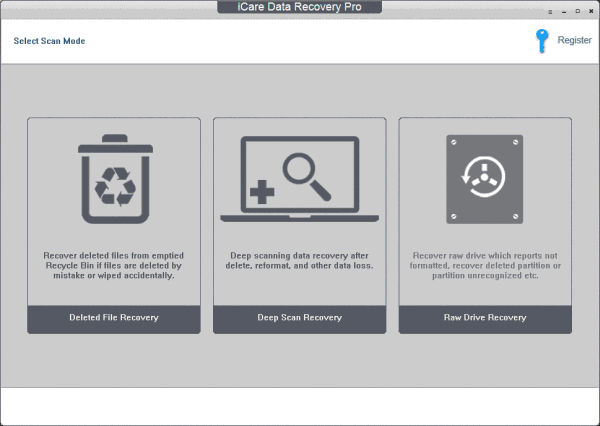 Step2. Select the RAW USB stick and wait patiently in the scanning process.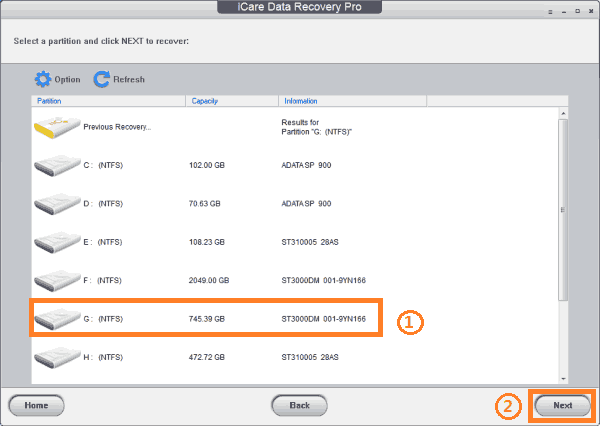 Step3. You can preview the files after scanning and then save the lost files to another drive.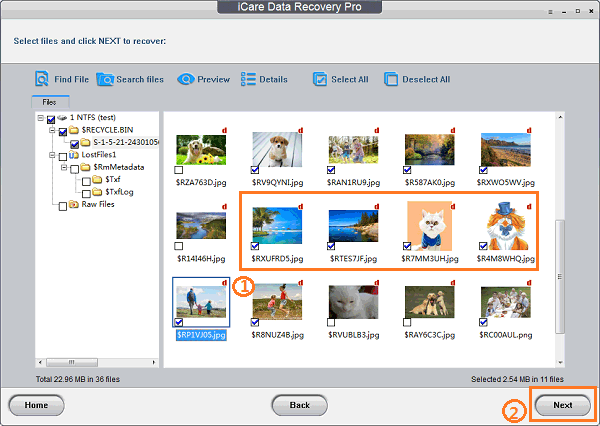 Whether you know it or not why your compute is saying USB stick has RAW file system and needs to be formatted, you can format the USB stick from RAW to FAT32 after running iCare Data Recovery for data recovery.

---
Related Articles
Hot Tag : usb recovery