Why Does phone Memory Card Data Get Lost in Blackberry after Restart Computer
"Hello! I want to ask why my mobile phone memory card data get lost in Blackberry after restarting computer. I connected my Blackberry mobile phone to my computer in order to transfer all photos from Blackberry phone memory card to hard drive, but my computer turned off all of a sudden during photo transferring. After restarting my computer, the Blackberry memory card was not showing up in My Computer. Then, I reinserted the memory card to my computer, but memory card shows nothing though it is recognized by PC. Can anybody tell me how to get back files from my memory card in Blackberry mobile phone?"
"All data got lost from the memory card for Blackberry cell phone due to a sudden shutdown of my computer, so I want to know if there is any way to get back all lost files. My memory card is not readable though it shows as a removable disk on my computer. Does anybody know the way to recover deleted photos from Blackberry phone when its memory card is unreadable?"
Usually, memory card still works normally after a sudden shutdown of computer, but sometimes it might result in file system corruption or other disaster due to an unexpected power off computer during data transferring or writing. If your memory card for Blackberry becomes not accessible after restarting computer suddenly, you should remember that data is recoverable by relying on a data recovery tool as long as you can make sure not to overwrite the memory card.
Blackberry Phone Memory Card Recovery after Restarting PC
If you are sure that memory card does not work on any device, you need to use a professional data recovery tool to extract all lost files off the memory card. iCare Data Recovery enables you to restore files off memory card for Blackberry mobile phone or other device when data is lost after sudden power off computer. This data recovery software provides a safe solution for users to recover different kinds of files from any memory card in a short time. iCare Data Recovery is a data recovery tool that works on Windows platform, so you need to connect the Blackberry phone memory card to Windows PC for data recovery when it got lost after restarting computer.
Steps for Blackberry Phone Memory Card Recovery due to Power off Computer

Preparation: Free download and install iCare Data Recovery on Windows computer. Connect the memory card to this computer and run the data recovery software.
Step1. Select "Deep Scan Recovery" after running the software.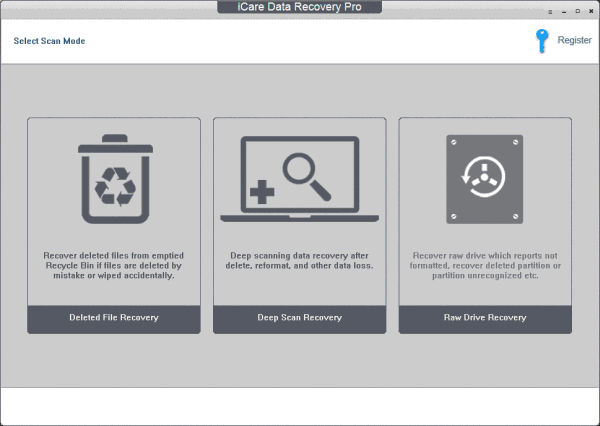 Step2. Choose the memory card as aim disk and then the software will search for lost files by deep scanning the memory card.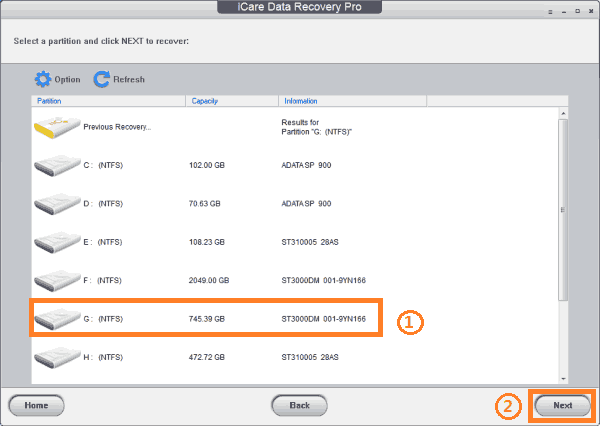 Step3. You can preview files after scanning and then save the lost files to another drive.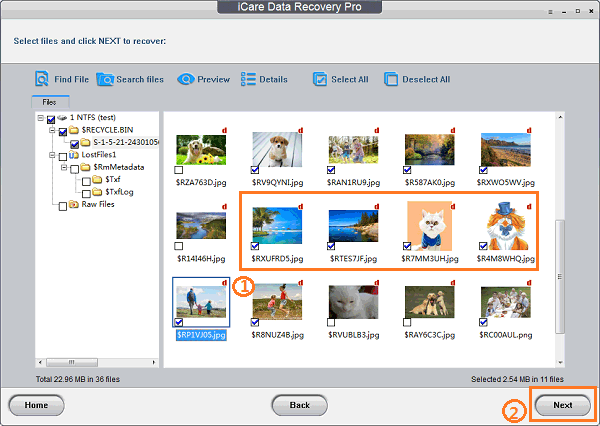 Things You Can Do:
You might feel quite worried when important files got lost from memory card in Blackberry mobile phone, but you have no idea what to do? Here is something you can do:
You can safely remove the memory card from your computer and then reinsert it to the Blackberry phone to see if the memory card will work normally and show all files on the phone.
If you are sure that memory card is corrupted due to sudden power off computer, you should stop performing all operations on this memory card.
When you use iCare Data Recovery program for data recovery from memory card for Blackberry phone, you need to wait the scanning to be completed. If you click "Cancel" button in scanning process, it does not show all lost files.
When you save the lost files, you are not allowed to save them to the original memory card.
Memory Card Photo Loss after Power off Blackberry Phone
Another situation is that your Blackberry mobile phone is power off when you moving files or writing files to the memory card inserted in the phone. Unexpected shutdown of mobile phone can also result in data loss from memory card. iCare Data Recovery is helpful with data recovery when memory card is corrupted due to shutdown of Blackberry smartphone. You can use this data recovery software to perform mobile phone memory card data recovery by connecting the card to a Windows computer.
Why Does Data Get Lost from Memory Card in Blackberry after Rebooting?
Data is much easier to get lost when your Blackberry phone or computer reboots all of a sudden in data transferring or writing process. Why? When PC or mobile phone reboots or shuts down suddenly during data transferring, it might cause memory card file system corruption, in which situation you may find that the memory card turns to RAW file system and data stored on the card will become inaccessible. Therefore, you should be careful to avoid unexpected shutdown of your computer or Blackberry mobile phone during data writing or transferring.

---
Related Articles