Why Does a Phone Say Memory Card Is Blank
"Why does my cell phone say that memory card is blank? My cell phone does not allow me to access my memory card and says memory card is blank. My PC reports the same message saying memory card is blank and has unsupported file system when I attempt to open my memory card after connecting to Windows computer. Can anyone tell me the reasons why my memory card has blank space? Is there any way to get back all lost files from a mobile phone memory card that shows blank?"
"I have a memory card which contains some videos and images, but my mobile phone says memory card is blank. I did not delete any data from the memory card, but why it shows blank space? Even worse, the mobile phone disables me to access the memory card. I tried to insert the memory card to my Windows PC, but it detected the memory card as RAW drive and reported 0 byte space on the memory card. What can I do to recover pictures off memory card when mobile phone and PC say memory card is empty?"
It does not matter why your phone reports that memory card is blank, but another important thing is whether you are still able to access your memory card when it shows blank? If the memory card is able to work normally but shows blank, probably you have mistakenly deleted or formatted memory card. If a memory card is blank because of memory card error, probably the memory card is not accessible or stops working normally. Whether the memory card can work normally or not, you can use a data recovery tool to recover all lost files when the card reports blank space.
Data Recovery When Phone Says Memory Card Is Blank
When a memory card shows blank, you can use iCare Data Recovery to restore the files you need. iCare Data Recovery Pro is able to search lost files like images, videos, audios, etc by deep scan the memory card. This data recovery software is a read-only and easy-to-use data recovery tool that supports different kinds of memory card for mobile phone such as Blackberry, Sony, HTC, Samsung Galaxy, etc. It is a Windows-based data recovery tool, which enables you to perform memory card lost file recovery when it shows blank on mobile phone, computer or any device.
Steps for Blank Phone Memory Card File Recovery

Preparation: Free download and install iCare Data Recovery on Windows PC. Connect the memory card to this computer and then run the data recovery software.
Step1. Select a proper scan mode after running the data recovery software on computer.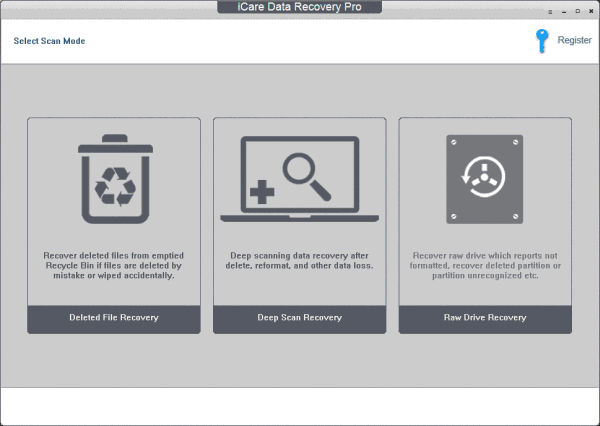 Step2.Choose the memory card as aim disk and then you only need to wait patiently when the software is searching lost files.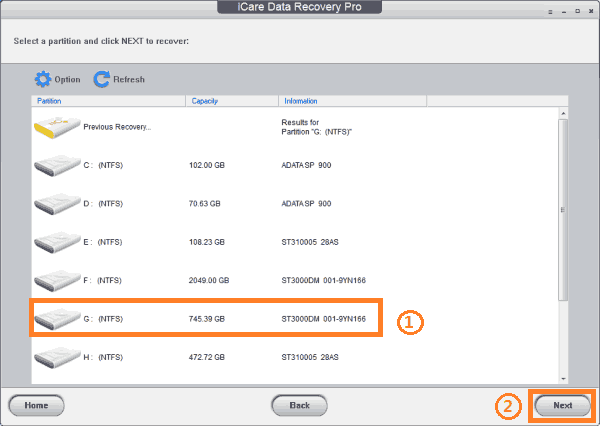 Step3. You are allowed to preview files after scanning and then save the lost files to another drive.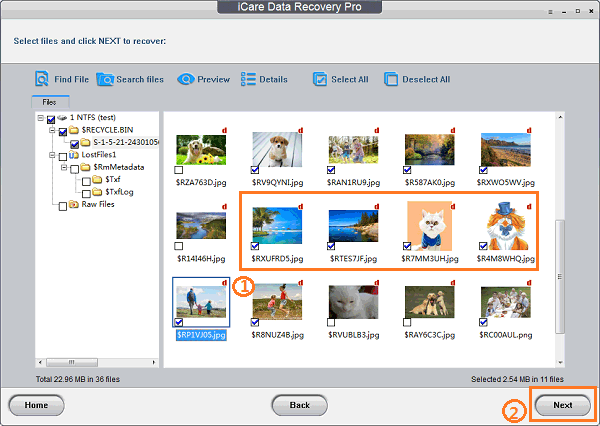 Memory Card Photo Recovery When Shows Blank on Smartphone
It is no longer a fresh thing to take photos by using a smartphone. The pictures are usually stored on the memory card inserted in the smartphone. Have you met the issue that memory card becomes blank on your smartphone? Are you wondering where all photos are? It is an annoying thing to lose all precious pictures since memory card shows blank on smartphone, but the good thing is that all photos are still recoverable before taking new pictures to this memory card. iCare Data Recovery is able to help get back all precious pictures when memory card becomes blank in any smartphone, such as:
>> Recover deleted photos from Blackberry phone memory card
>> Restore deleted data off HTC phone card
>> Samsung phone memory card lost files recovery
...
Why Does Mobile Phone Report Memory Card Is Blank?
Probably, the memory card is corrupted when it becomes blank and not accessible in mobile phone or other devices. Then, whey does a mobile phone memory card get corrupted? Here are some possible reasons:
1. Virus infection
Virus infection is a common reason for memory card corruption. As you know, it is quite convenient to use a smartphone to search Internet, receive emails, etc. However, the smartphone might be attacked by virus which may lead memory card to be corrupted when you receive some virus-infected emails or open unsafe links.
2. Memory card contains bad sectors
There are various sectors on a memory card and all data will be stored on every sector when you save any file to the card. However, if memory card contain bad sectors, data might be stored to those bad sectors when you use the memory card as storage media. When data is stored on memory card bad sectors, the data will become inaccessible. Then, whey does a memory card have bad sectors? Generally, a memory card might have bad sectors due to virus infection, improper operation and more.
What mentioned above are some possible reasons that may lead your memory card show blank on mobile phone or computer. You had better be careful when using your memory card in order to protect it from suffering unexpected disaster.

---
Related Articles