Where are deleted files in Windows 10?
As many people would say, when windows slowly taking over windows 7 and become the main system most laptop users will be using, its functionality and capacity is one factor that many people couldn't help wondering. When someone performed deletion on windows 10 system, where will files go after such action?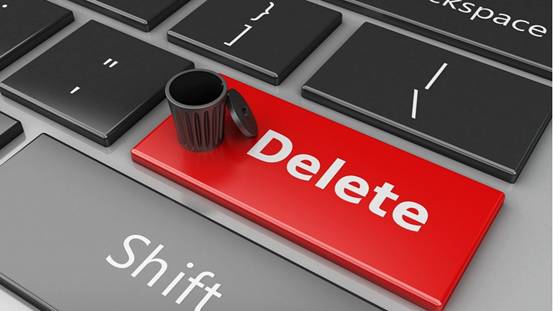 Let us start from the very beginning, when someone try to delete a file or folder which contains important information.
Simple deletion:
Most scenario will be, the system created an invisible folder named after"$recycle.bin" which automatically stores those deleted information.
When you deleted a file or folder, it went to the recycle bin at first and then if you set to clean your recycle bin every a few days or a month, then the files in the recycle bin would be cleared.
Before you purged your recycle bin files, there is simple and easy chance for you to get them back by simply going to the recylce bin and then select the files you want to recover by confirming 'Recover' them, and then these files would go back to their old places.
What if you emptied the recycle bin after deletion?
Where are the files? Usually they are still on the disk but just marked as available spaces for new files to take place. They can be restored by a recovery utility like iCare Recovery which would restore those deleted files in just a few seconds.
Recover deleted files in an easier way
Simply download the undelete software that could do the recovery for you with just a few steps. It is totally easy of use and does not require much tech skills. You can bring your deleted files back by youself.

Here it shows how it could recover your deleted files.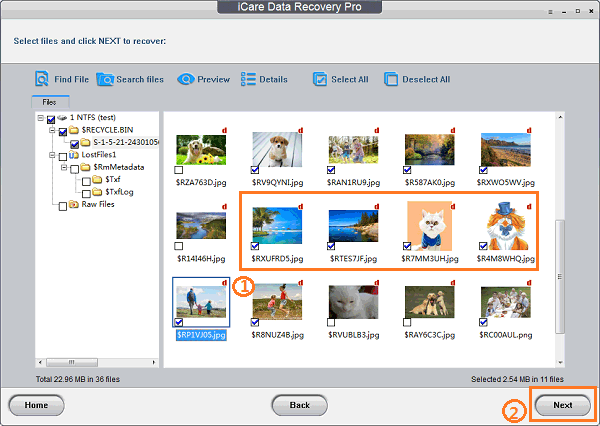 Hot key deletion-shift +delete-permanent deletion:
If a restoration point was set up before the deletion happened. The directory will easily show its file path.  There might be plenty of file residual there which allows recovery software to pick it up from it.
The hot key shift delete command does directly remove files without letting them go to the recycle bin. They are not in the recycle bin at all.
Or sometimes when your deleted files are video files or files over 500M? ie. extremely large files, which would be deleted directly too.
Want to recover them? Download iCare Recovery for help that could easily bring your data back.
Where are the hidden files and how to show your hidden files in Windows?
Regarding to the hidden file folder, it is on your disk for privacy and if you want to unhide them, just follow specific instructions to get them:
"To enable the viewing of hidden file folders in Windows OS you may follow these steps:
Locate the Control Panel menu option.
Click on the Appearance and Personalization link.
When you see 'Show hidden files and folders' option, click it.
Under the Hidden files and folders section select the radio button labeled Show hidden files, folders, and drives.
Remove the checkmark from the checkbox labeled Hide extensions for known file types.
Remove the checkmark from the checkbox labeled Hide protected operating system files (Recommended).
Press the Apply button and then the OK button."
-from microsoft community
Those file system origins, bugs and cracks from any OS is exactly how we created iCare recovery to provide recovery solution for various internet users.
The above explanation is what our product is using for providing perfect solution for your troubles.
Updated on 3/16/2018
---
Related Articles
Hot Articles
Previous: how to recover permanently delete files in Windows 10