What Cause an External Hard Disk Seagate WD Samsung to Become RAW
You might encounter RAW drive error on an external hard disk sometimes, but do you know what can cause an external hard disk like Seagate WD Samsung to become RAW file system?
Questions about Seagate WD Samsung External HDD RAW
"I use a Seagate external hard disk for data backup, but it the Seagate external HDD turns to RAW and asks to reformat when I connected it to my computer. What causes the Seagate external hard disk to become RAW which was previously NTFS? How can I recover files from the inaccessible Seagate external?"
"Why does my external hard disk WD reports RAW file system when I plug it to my PC? I cannot open the WD external HDD since it says I need to format the disk drive before I can use it. Can I recover files after formatting WD when external hard disk says RAW file system and requires formatting?"
"Well, I had my Samsung external hard drive connected to my Windows PC to transfer some data several days ago. After that, I tried to safely remove the external hard drive, but system says cannot safely remove the device. So I unplugged the Samsung external to my PC without safely removing it. Today, when I reconnected the Samsung external to my computer, it shows RAW file system and becomes inaccessible. Can anybody tell me why can what I can do to fix the problem?"
"Is there any way to resolve external hard disk RAW format problem since I have no idea why it turns to RAW? I need any help that can solve this problem without losing any data."
Solution for External HDD Seagate WD Samsung Recovery When It Became RAW
Generally speaking, an external hard disk will show RAW file system when it infected with virus or after suffering some improper operation. In this situation, you can employ iCare Data Recovery to perform file recovery from inaccessible drive. This software helps recover files from external hard disk WD, Seagate, Samsung as well as other brands of external like Hitachi, Maxtor, ADATA, SanDisk, etc. Follow the steps below to get back inaccessible data from external HDD when it says RAW:

Step1. Download and install iCare Data Recovery on your computer. Select a proper scan mode after running the software.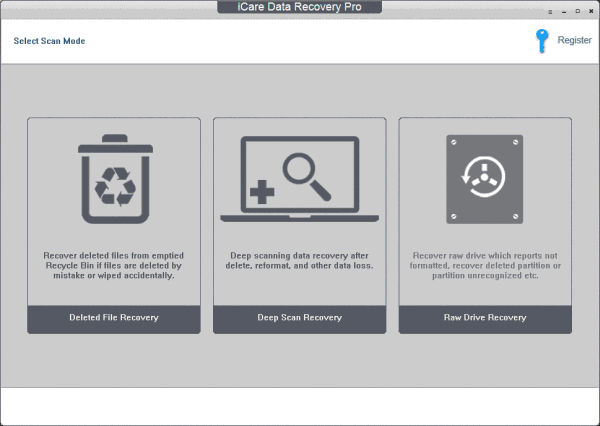 Step2. Choose the RAW external hard disk and then wait the software to scan it for lost data.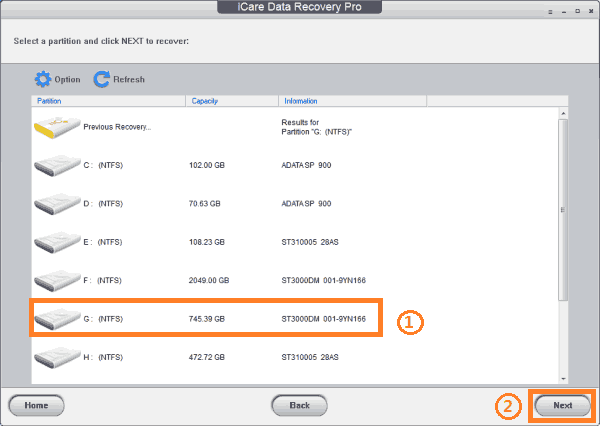 Step3. You are allowed to preview the files after scanning and then save the lost files to another drive.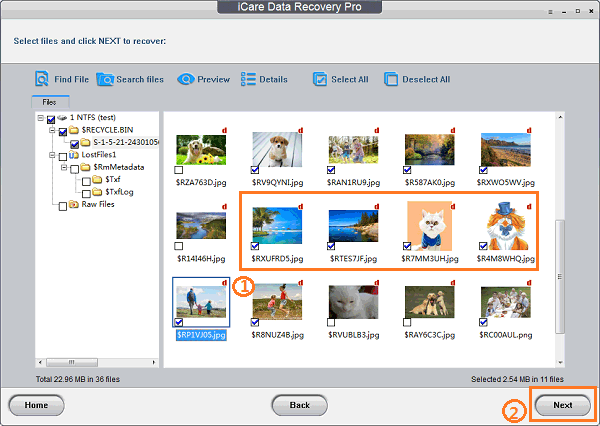 It does not matter what cause an external hard disk Seagate WD Samsung to show RAW, you can format the RAW drive to NTFS once all needed data has been recovered successfully by using iCare Data Recovery.
CHKDSK Is Not Available for RAW External Disk
You need to format the RAW external hard drive no matter it is Seagate, WD, Samsung or other brands if you want to convert it to NTFS. However, external hard drive might be not able to be converted to NTFS because the formatting sometimes cannot complete. In this situation, you can use CHKDSK tool for error checking firstly.
==>> If CHKDSK cannot fix the RAW external hard drive, please go to this page - CHKDSK is not available for RAW external>>

---
Related Articles