WD My Passport USB Hard Disk Stopped Working
WD My Passport 2TB External Drive Is Not Working on Samsung TV. How to Recover Data?
"Hello, friends there! I have a WD My Passport 2TB USB hard disk that has hold various movies, excel documents and songs and always worked fine on my PC. However, today, when trying it on my Samsung TV for seeing some movies inside, it just stopped working there. And then, in order to check whether it was completely corrupted, I just hooked it back to my computer via a USB cable. The computer reported that it checked for errors and seemed to take forever to recognize it well there. So, I cancelled it and it just began to ask me to format. And after downloading external and running external drive data recovery software, it just took about 2 hours to check this WD drive and only recovered about 101 files back. But, if I didn't remember wrong, there would more than 10,000 files left inside this drive. How to recover data from wd external hard disk which is not working? Thank you very much in advance!"
Hello, friends! Make sure this WD 2TB external hard disk is kept away from any farther operations, like drive formatting, new data rewriting and the likes, before you take wanted movies, songs, documents and files from this not working drive with external drive data recovery software.
No Worry! Your WD USB Hard Drive Does Not Stop Working!
Hello, are you sure this WD USB hard drive detected well on your PC and only asks: "The disk is not formatted. Do you want to format it now?" after connecting it back to your computer? OK! Congratulations! Your WD external hard drive absolutely does not stop working as you think. Why? Generally, the completely failed external drive often even cannot be detected on any computer or machine. But, your drive doesn't show like that. However, even though the drive state is not as bad as you think, your left external drive data also may not be completely stored well there unless you do have not rewritten any fresh data there and also performed no farther operations there, like drive formatting or reformatting, etc. Overall, even though your drive is not completely corrupted and becomes unworkable, the desired drive information is also still in danger and needed to be restored as soon as possible with the help of data recovery software.
Please Note: If you do have performed a formatting process on this WD Passport drive when you are asked to, also do not panic. There are still some format recovery tools that also can help you a lot. Hence, do not feel frustrating and let yourself cheer up firstly.
Learn to Retrieve Data from This Not Working or Not Formatted USB Hard Drive

When your WD USB hard disk is asking you to format, have you checked how this drive is displayed on your PC Disk Management? Does it show as RAW file system there? If your drive is really detected as RAW file system or not formatted, do not worry! Your drive files, documents and more data often will be stored on this original drive till they are completely rewritten or damaged by newly made data on the same drive space. Hence, before your data loss troubles became worse due to drive data rewriting or others, go firstly recover lost data from this not working or not formatted USB hard disk with RAW external drive not formatted error recovery software as below:
Step1. Scan your WD external hard drive with your chosen data recovery software with patience.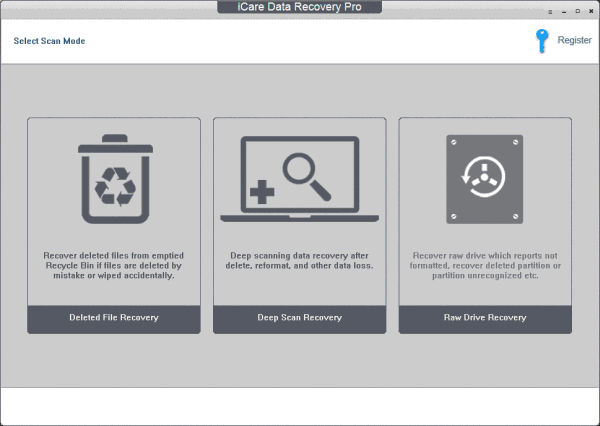 Step2. Preview the scanned files to see whether this data recovery software selected is worth purchasing.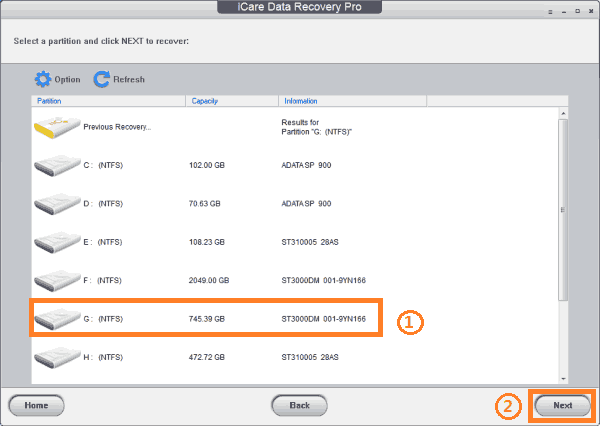 Step3. Recover lost data to another USB hard drive, flash drive or storage device in case of worse data loss troubles.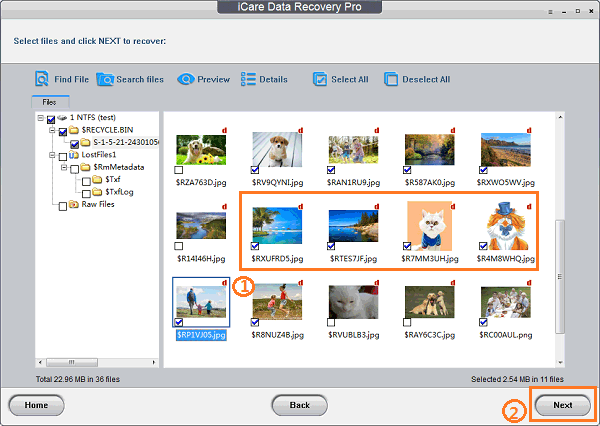 Please Note:
*Prepare more storage devices to save several copies of everything important well from now on.
*Download data recovery software, like a free one or paid one according to your own needs.
Do Not Use a PC External Hard Drive on a TV without Data Backups Again
The computer PC external hard drive often needs to be formatted before it is plugged and used effectively on a TV. Why? The file type of your PC USB hard disk, like NTFS or FAT32, often is not compatible on a TV. Hence, in the future, if you really need use a PC drive on a TV, always remember to make drive data backups well on other devices or locations and then, format this drive to make it recognizable on your TV.
How to Rescue External Drive Contents when It Stops Working in Reality?
When your WD external hard drive stops working in reality and cannot be detected on any computer or PC, the common data recovery software, which often can only help scan some drives that can be detected as a storage device on your computer, will not work and help recover nothing precious back. In this moment, also do not feel depressing, take it to the local data recovery companies or agencies and let them see whether your drive contents are recoverable or not. Since they do use their special data recovery technologies or devices to rescue everything useful for you, the data recovery services also are able to be paid high. The more your original data needs to be retrieved, the higher your cost will be. Hence, whatever happens, do not rush to perform any unsure operation on this drive to make things worse and follow the expert guidance carefully.   

---
Related Articles
Tag: usb drive recovery