How to Fix/Remove Wannacry Ransomeware Virus and Recover Files Safely
Last updated on 16/5/2018
Wannacry ransomware also attacked your computer last week and made you really wanna cry? Want to pay for the bitcons to get your data back? How to remove/fix wannacry virus ransomware? How to recover files delete/lost safely after Wannacrypt virus cyber attack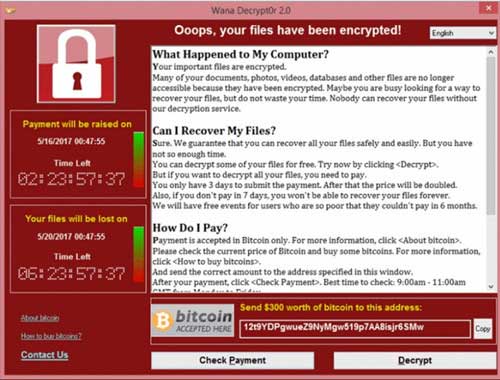 Questions: Should you pay the Wannacry Ransomware?
Answer: Surely no. Don't be naïve! After being infected by such vicious wannacrypt viruses, even when you do have paid and sent $300 worth of bitcoin to the offered address, you will not get your desired computer data back. Many experts and polices do have warned that.
Question: How to remove/fix virus wannacry ransomware off your Windows 7/8/10 computer?
Answer: Once your Windows7/8/10 computer is attacked by wannacry viruses, you are supposed to reinstall the computer operating system to remove/fix such wannacry ransomeware viruses completely.
Question: How to recover files deleted/lost safely after wannacrypt virus cyber attack?
Answer: Free download Wannacry file recovery software iCare Data Recovery Free, 100% freeware, to apply Deleted File Recovery mode and recover files deleted or lost safely as many as possible.

>>100% Safe and Free Wannacry File Recovery Software
Download iCare Data Recovery Free , 100% freeware to recover deleted or lost movies, apps, documents, songs, photos and files from computer hard drives/partitions in Windows xp, 7, 8, 10, Vista and more after Wannacrypt virus cyber attack.
Wannacry Virus Attack File Recovery/Deleted File Recovery with iCare Data Recovery Free
No matter how your Windows computer get infected with Wannacry virus, here are simple steps for you to do wannacry virus attack file recovery/deleted file recovery smoothly:
Step1. Remove computer internal hard drive out after Wannacry cyber attack.
Step2. Plunge it to another different computer as an external hard drive.
Step3. Download completely free iCare Data Recovery Free and launch it well on the PC.

Step4. Run software and Select Deleted File Recovery mode to scan the connected original hard drive.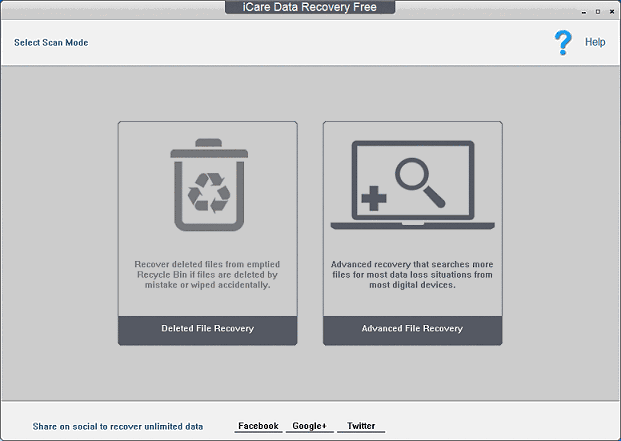 Step5. Patiently scan the allocated hard drive.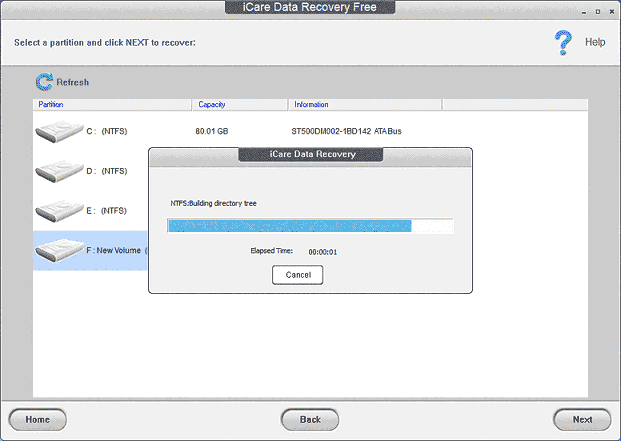 Step6. Click and preview the scanned files one by one, and then, pick recoverable ones out.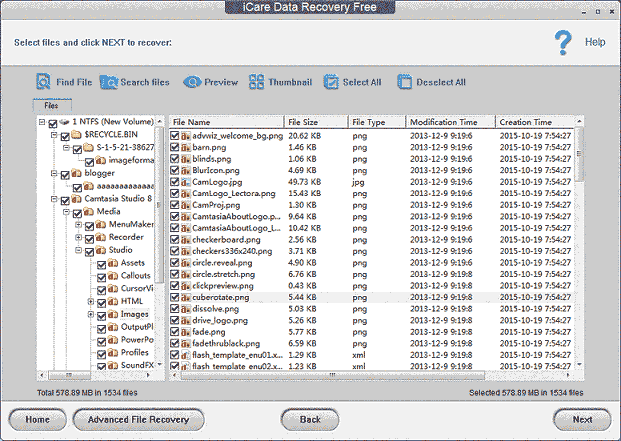 Step7. Save retrieved data to another hard drive to avoid data recovery failures.
Attention:
You are supposed to connect the original hard drive to another computer as an external hard drive. And, an hard drive USB adaptor is able to help you out with this.
Wannacry Ransomeware Virus Removal Guide/Instructions
In recent days, many methods are introduced to help people remove/fix such wannacrypt viruses completely.
Here are several ones for you:
Method1: Reinstall PC operating system and perform antivirus scan there.
When your PC is really attacked by wannacry viruses, you are often suggested to reinstall the computer operating system and perform a deep antivirus scan to completely remove every threat inside.
Method2: Free download or update antivirus software
In fact, in order to help people cope with such wannacry virus issues, many antivirus software companies have designed and offered special functions to help users prevent and remove such wannacry ransomware viruses,. So, go free download or update such antivirus software according to your conditions.
Please Note:
No matter which way you will choose to fix/remove wannacry virus issues, always perform free file recovery there at first to avoid losing any important data.  
==>If you want to read more about some tips and notes to prevent virus attack in the future, also read this How to avoid computer virus infection issues in the future
==>If you have no ideas about antivirus software, go check this: Best antivirus software free download
More Professional Virus Attack Data Recovery software
If you want to try more professional virus attack file recovery software, the free version data recovery software iCare Data Recovery Pro has been designed and developed with effective data recovery features to help people deal with different data loss troubles, including file recovery/deleted file recovery after virus attack.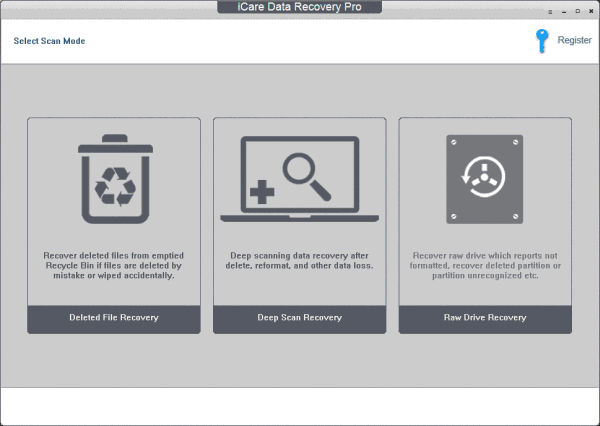 Free download iCare Data Recovery Pro
---
Related Articles
Hot Articles